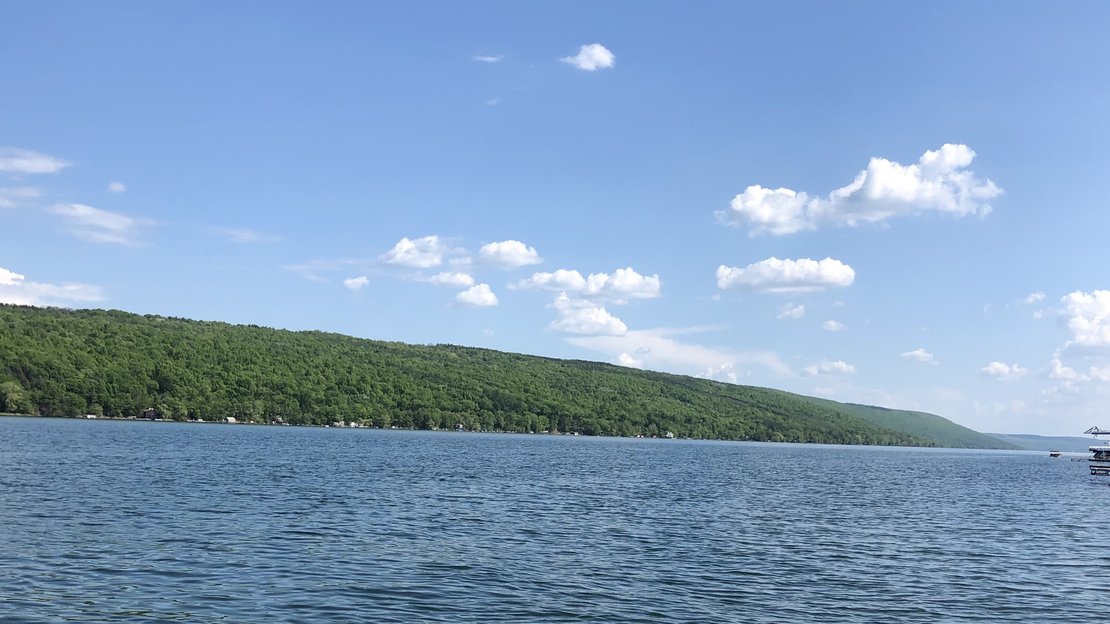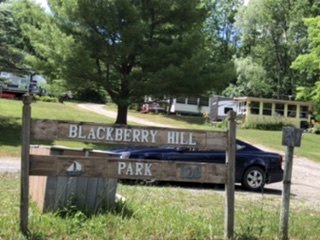 The park, in all of its splendor!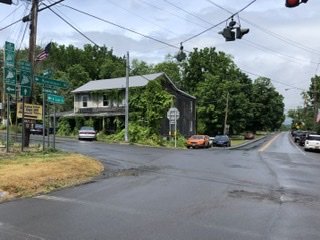 Four corners...Branchport, NY 14418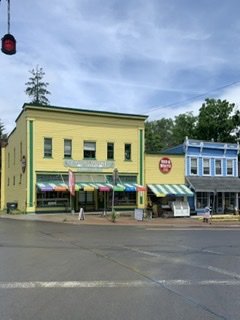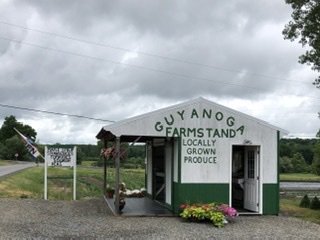 My favorite local produce spot. Buying local is one of the most positive things you can do. It effects the environment and your health in immeasurable ways. Now is a perfect storm for doing the right thing. It would be amazing if we came out of the other side of this pandemic being the people we've always claimed we were.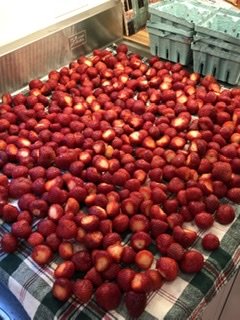 This has been the best year for strawberries ever.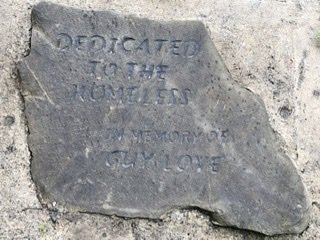 On in the Keuka outlet Trail on the Penn Yan branch...there's a great little bench by the stream with this carved piece os stone next to it.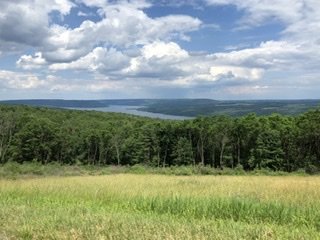 Looking down at the bluff from Bully Hill.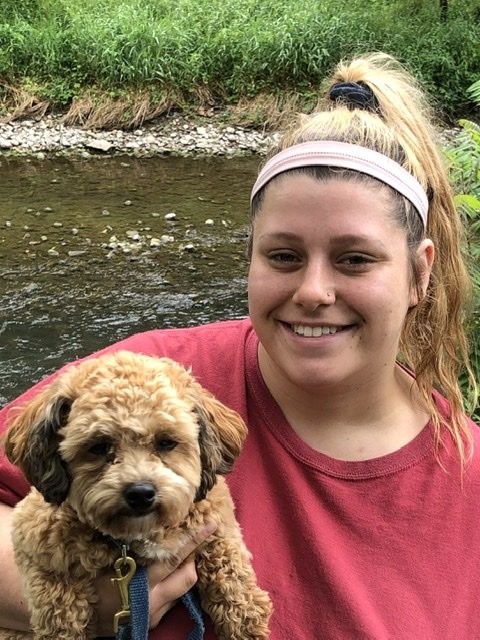 This week I spent few days with youngest my daughter, Grace and her little puppy Penny. Grace works at Paychex Corporation and her job is now operating from home. Since we have Wi-Fi at the new place she was able to set up two computer screens and her head set and work from the beautiful scenery of Keuka Lake. More importantly I listened in on her work over the phone. Grace is a "Property and Casualty Specialist" and handles business insurance for small to big businesses (worker's compensation, business owners policy, commercial auto, umbrella and New York State disability) She answers billing questions, explaining policies and coverages, handling escalations, processing endorsements, issuing certificates and mentoring-training new employees.
I don't think we give enough credit to those people who are picking up the phone eight hours a day and answering our questions. Some are better than others, but they are all handling a stressful job and in the long run really help people out. It is a job that doesn't pay a real lot but it demands an awful lot. I'm very proud of my daughter Grace. She gave a lot of people attention during a really difficult time for their businesses and pointed them into the right direction.

NEWSLETTER ​Branchport NY
June 29, 2020
Good Morning Folks,
Around 40 years ago or so my father-in-law, Henry Schnepf, having recently retired as an engineer at Xerox Corporation and taking up the occupation of stump grinder, got the opportunity to buy a piece of property on Keuka Lake. It is known as Blackberry Hill. I don't know why it's called that but it has a nice sign. It consists of 150 feet of beautiful level lake frontage and 27 acres across the road and up the hill with several nicely situated, permanent trailers. Keuka Lake is a very special place. Of all the Finger Lakes it's the one that is shaped like the letter Y with the center part being the "bluff". Henry's place is located just one mile down the street from the booming metropolis of Branchport, New York, the home of the future Finger Lakes Museum. Don't rush to get here though it's on slow time and the museum is just the remnants of an old elementary school but with some beautiful gardens have been started there. Someday it will be a special place. This branch of the lake flows into the Guyanoga Creek which forms a lovely valley of beautiful farms and forests. Julie and I have been coming here for as long as we've known each other and I have decided to spend the entire summer here perched up in a nice trailer with all the amenities of home. I'm not well enough to fish from the boat yet but I've been down to the lakeside to take a couple of casts and tied into a nice smallmouth bass from the dock. This back thing is not coming along as fast I had hoped. I'll probably need the rest of the summer to recuperate. Thanks to all who have reached out to me. I think I've got a long road of Physical Therapy ahead. Well, thankfullyI have a great place to be with clean air, good food and a loving wife who comes down and help me out from time to time. Hopefully she'll be able to spend a lot more of the summer down here.I really miss her! (Hint, hint).


Like most of the world our sales for the month of June are the lowest in 20 years. There was no "Rochester International Jazz Festival". no "Party in the Park" or other street festivals that bring people around our store. HOWEVER, everyone of the sales made this month and everyone of the purchases we made were done with PASSION. What does this mean? Business without passion has no center. We still have the passion for old instruments, we appraise them before buying them we restore them and make them available for the public. We will continue to do this. Basically, the idea is to go back to what we used to be...a small community shop that has an audience around the globe. We have been shipping out quite a few instruments this month and some amazing things have come in. Keep an eye on our web site....in the next few weeks I think Ryan has something up his sleeve!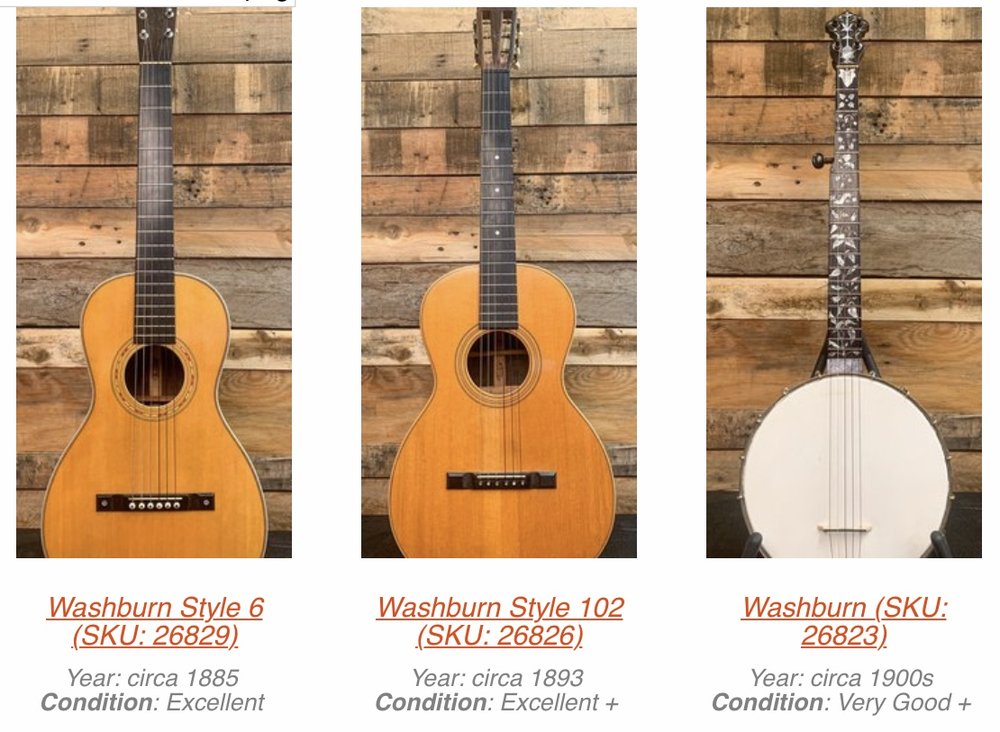 Bernunzio Uptown Music keeps rolling on with great stuff coming in every day. Here are some items that came in just this week....amazing how it never ends.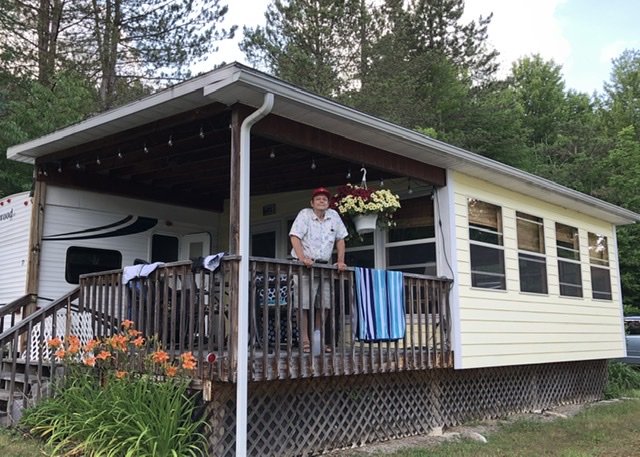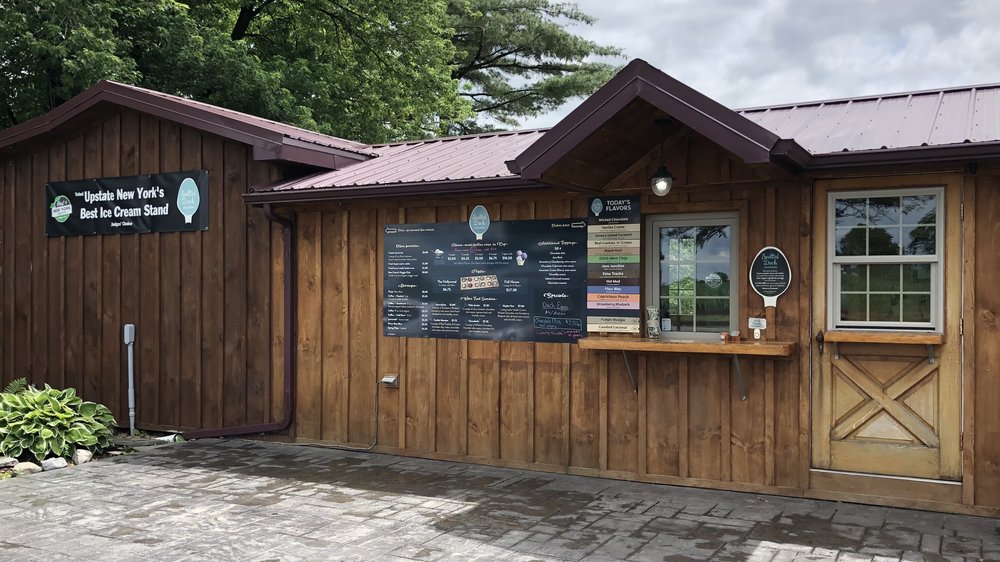 The Spotted Duck on route 54 between Seneca Lake and Keuka Lake serves the most outstanding custard I have ever tasted. Rather than using eggs from chickens they use eggs from the ducks they raise on their property giving their custard a creamy texture. Check it out if you're ever in the area.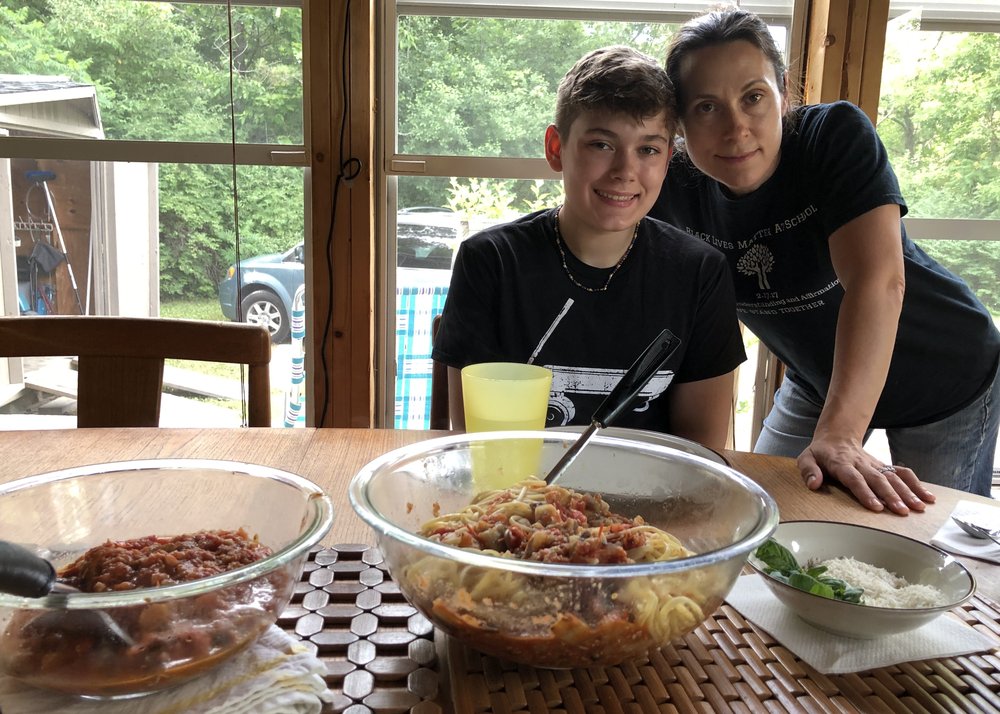 My daughter Kara and and grandson, Elliot came down for a visit and Elliot is staying here for a few days to help me out. Of course I cooked them an old camp favorite....Pasta alla Norma!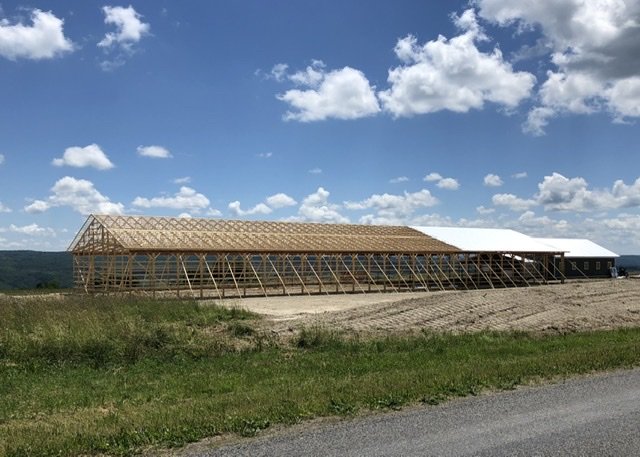 Some exciting new building on the bluff.