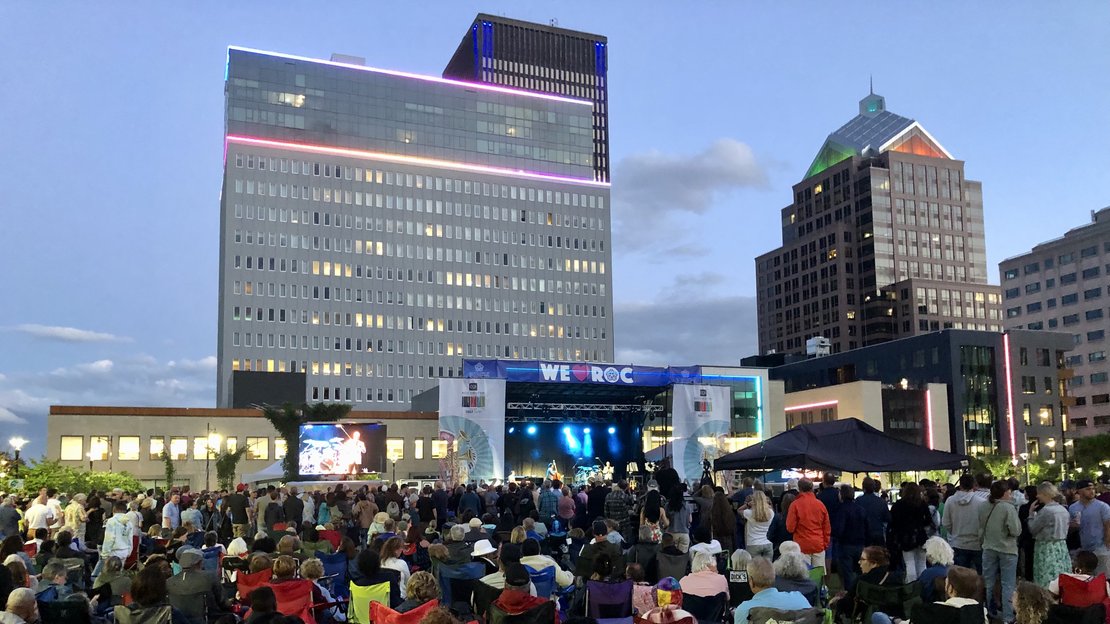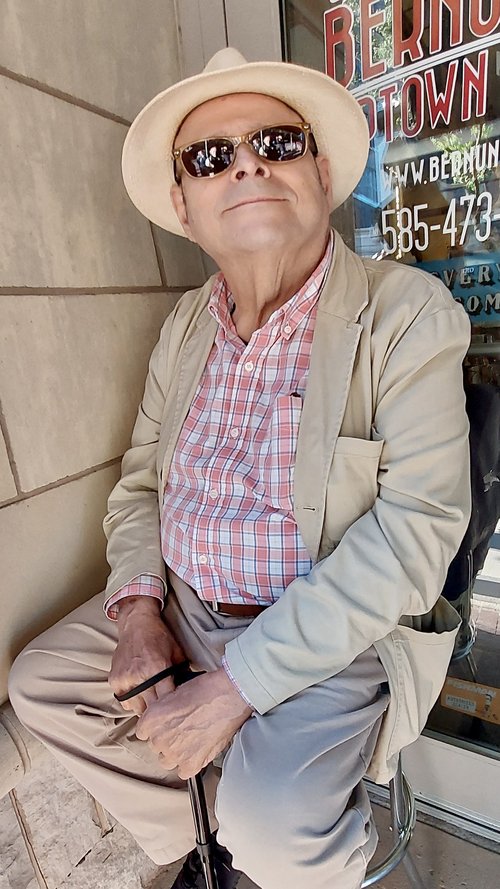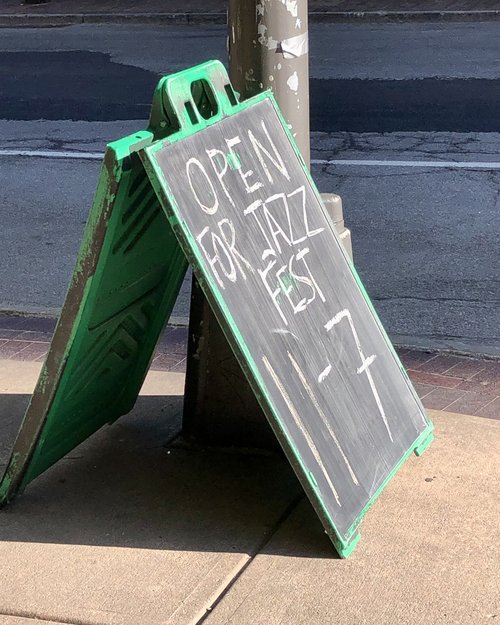 In addition to being always open by appointment and all day on Saturday, we are open from three until AT LEAST seven every evening during Jazz Festival. (Sometimes we have to sneak out to see some shows!).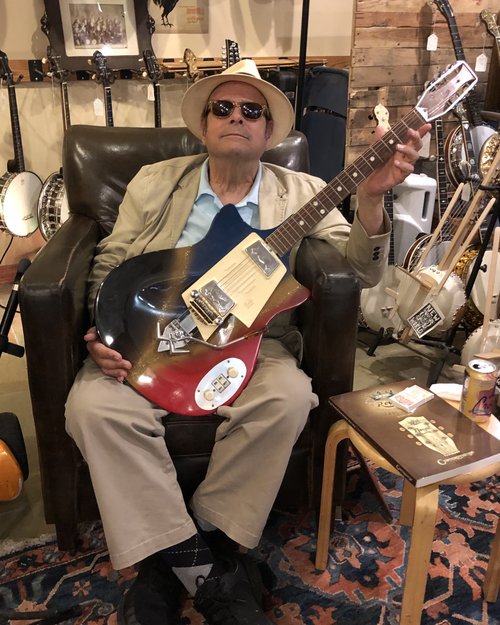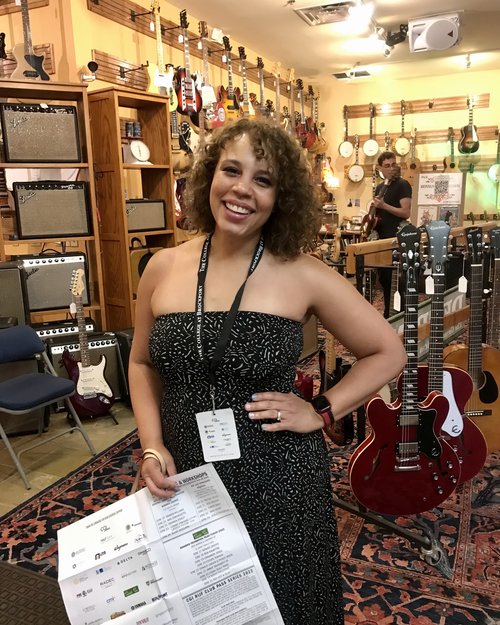 The great vocalist Shayna Steele stopped in with her band mates and had a nice chat with Julie.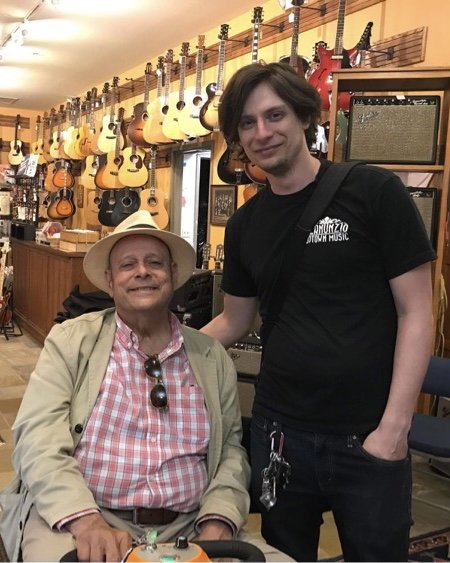 Sam Snyder, the man of the hour. He covers all the bases. I am so thankful for his friendship.…And also thankful for Julia Monica for sending this to me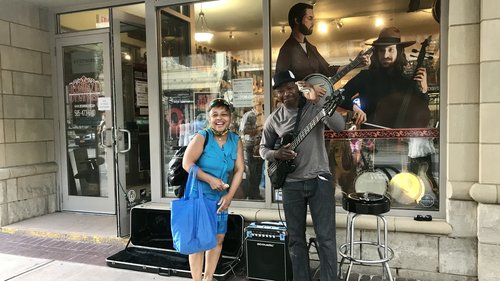 This is Len, he bought a bass from us on the condition that he could busk in front of the store during jazz festival. What a great guy.
ROCHESTER INTERNATIONAL JAZZ FESTIVAL 2022
June 20th, 2022
Good Morning Folks,
This past Friday the CGI Rochester International Jazz Festival came back to life for the first time in 900 days! Music and people returned to the streets of downtown Rochester. With FREE concerts on Parcel Five by Chris Botti, Devon Allman Project and Tommy Emmanuel, the festival is off to a rousing start. Our tiny store is in the middle of the action and we get to observe everyone walking along the closed streets. I perched myself on a tall stool in the outside doorway and was fascinated by the parade of humanity. Now, I am certainly no music critic, I have never pretended to be one, but I am an "events" critic and I can certainly tell when people are having fun. This jazz festival is different in so many ways than the 18 that we've attended in the past. Certainly the canceling of the past two festivals has whetted the anticipation of all the attendees. The crowd was cautious, but determined, and it was a different crowd. When the festival first started some folks criticized it as a "parade of white folks going to see black musicians at high-priced venues". Now, that was not entirely true, but it was the appearance at some shows. Over the course of time the festival has changed, as our society has changed. The make up of the crowd was completely different. There were folks across all the physical, economic, gender, racial and social strata that the city has to offer. There were families with young kids and they were old folks, excitedly trudging as best they could on walkers, and mixed raced couples with baby buggies and suburbanites delighted to be showing their faces in the city once again. Oh, it was a lovely time and there are six days left. I encourage you, that if you are anywhere near the city of Rochester, try to get down to the Jazz Festival. Take a look at their website to see what is in store…It is the very best this city has to offer.

One interesting personal anecdote that happened on Saturday night after the school bands finished performing on Gibbs Street may be worth retelling. A woman, her adult children, her husband and a slew of grandchildren were walking by the store. The woman came up to me, looked me directly in the eyes and said, as I sat there in the sun, "Are you John Bernunzio?" Having nothing to hide and nowhere to turn, I said "I certainly am". She smiled, that pretty smile and said "I am Monica Hill". Now I was instantly transported from being the owner of a great music store in Rochester, New York to being in the fifth grade again at Saint Rita's grammar school in Webster, New York. Monica Hill was the flame of my heart. It was my secret desire just to hold her hand. We didn't really have girlfriends back in 1957, but we had heart throbs. Monica Hill was my secret heart throb. Of course we went our separate ways and I hadn't seen her in many, many years. She introduced me to her husband of 53 years, an old Boy Scout friend of mine and her daughters and grandchildren. I sat there tongue-tied and really not knowing what to say. We chatted, we reminisced for just a few minutes and then said goodbye. But, then, I jumped off my stool and yelled, "Wait a minute!". She turned around and then I gave her a hug and a kiss on the cheek. She smiled, I smiled and I turned to her grandchildren and said, "I've been waiting 65 years to do that!"….and that's the truth.
Sincerely,
John Bernunzio
The Holow Turtle Band stooped by for a pick. There has been an influx of bands, performers and players all weekend long and we anticipate that to continue throughout the week.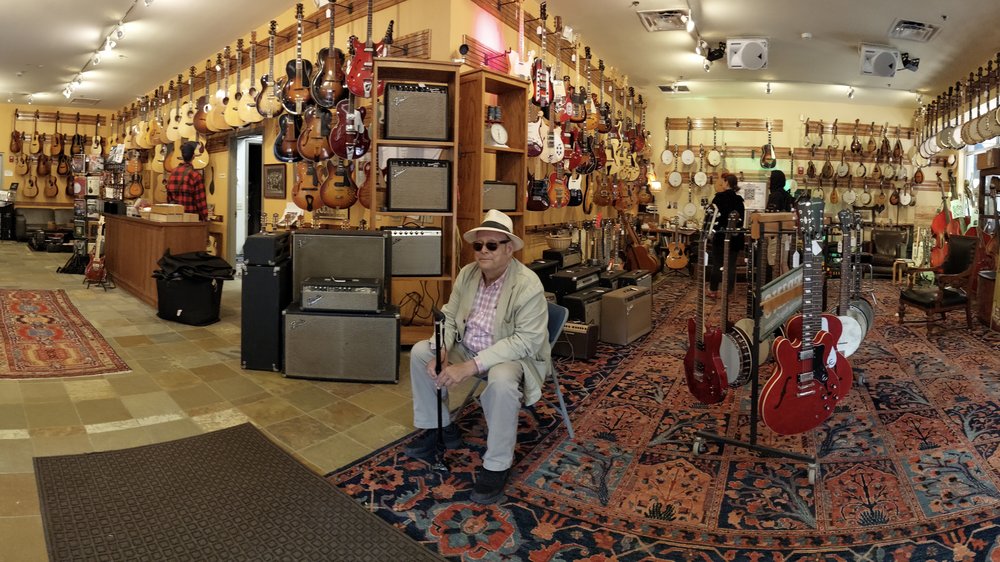 John's corner, and what a corner it is!