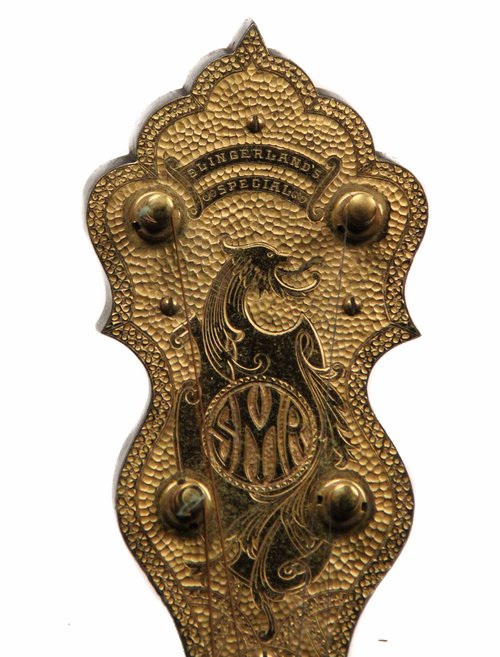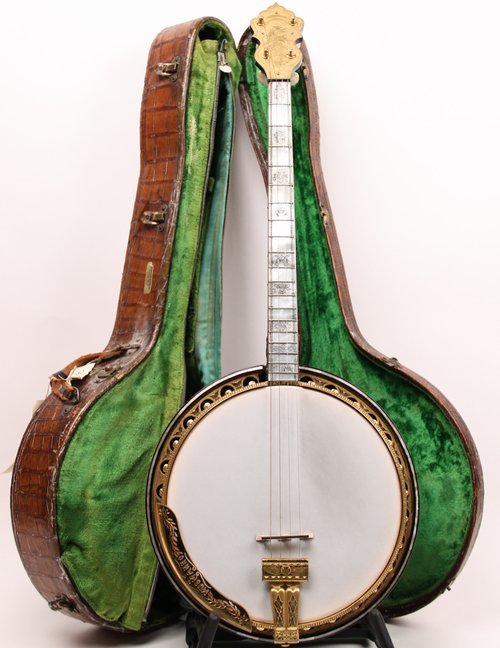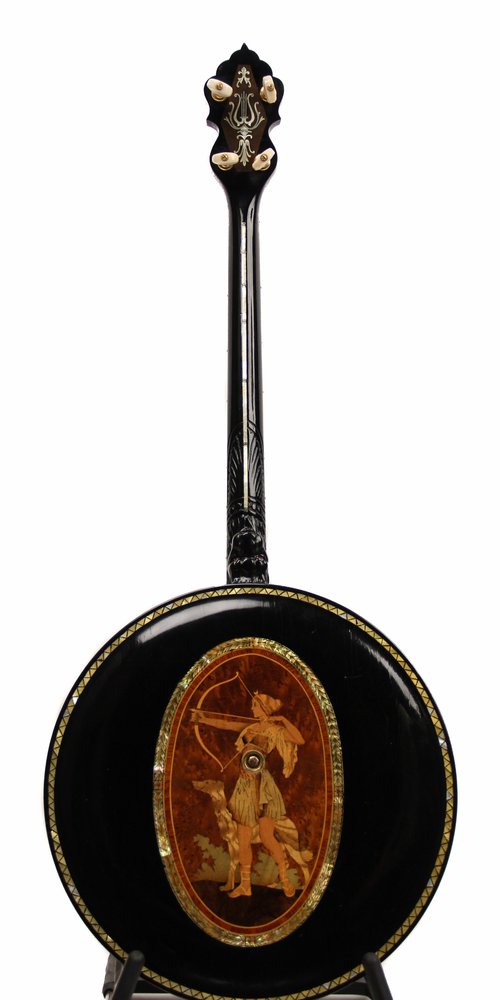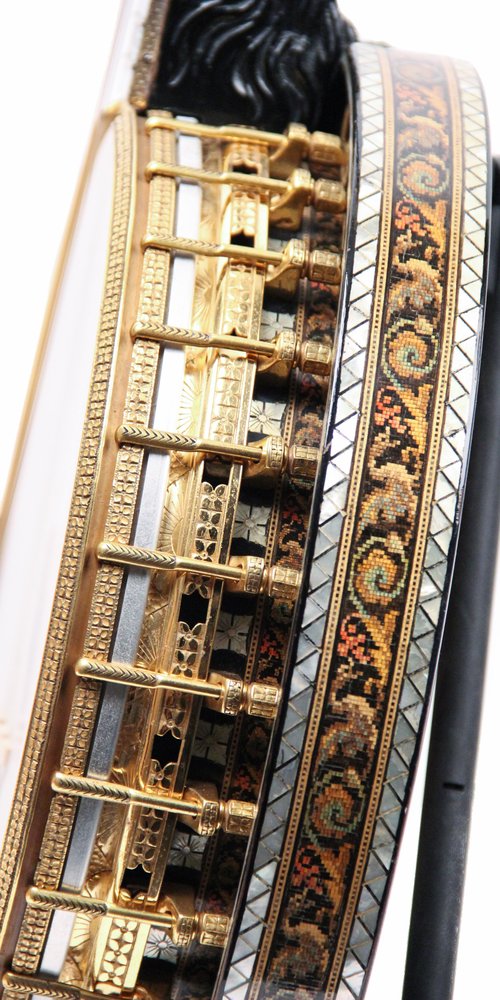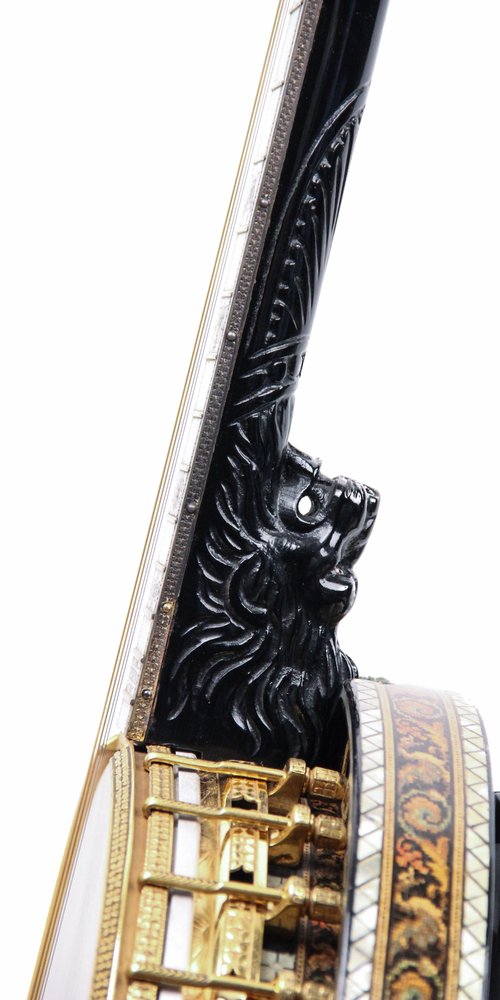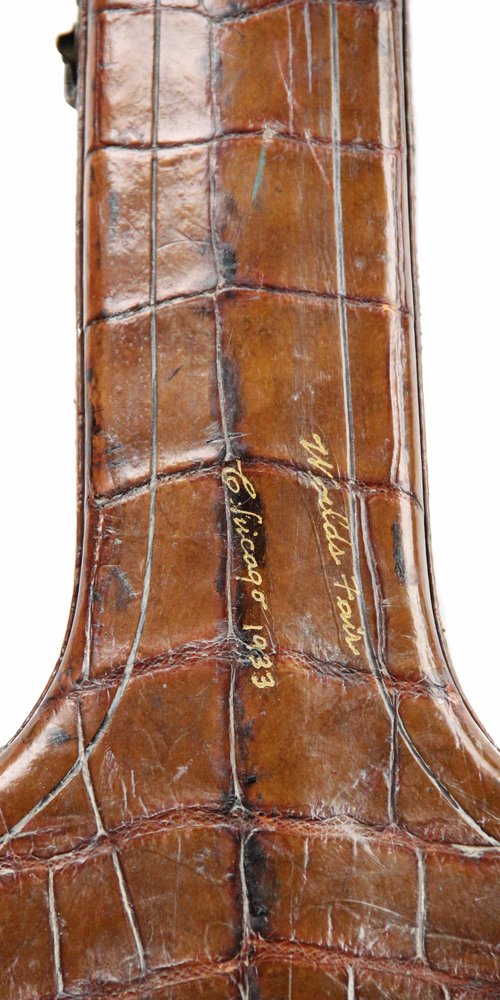 June 3rd, 2019. Value of instruments in Tsumura collection
Good morning folks,
Today I am reflecting on vintage instrument values. As everyone knows there has been a correction in the collectible marketplace for many things in addition to musical instruments. Collecting musical instruments has always been a conundrum. In order to appreciate them one must be able to play. That factor alone weeds out many people from collecting vintage instruments. Nonetheless massive collections have been built over the years and one of the most incredible ones was that of Akira Tsumura. His huge compendium, "1001 Banjos" is the definitive picture table book that is heavy enough to collapse a small coffee table! Mr. Tsumura's great love of banjo knew no boundaries and he collected five strings, four strings, banjo ukes and ephemera and was willing to pay any price for special pieces.
Now about 30 years ago I heard rumor about a particularly special instrument that some folks had. It was claimed to be the fanciest four string banjo ever made. It was several years before I was able to see it in person but upon viewing it I knew it was something Mr. Tsumura would want for his collection. When I finally got to see the instrument it was beyond my expectations. It was truly a gem among all instruments and most likely made for the Century of Progress Exposition in Chicago 1933. I told the people who owned it that I thought it should sell for $50,000! They were reluctant to sell. They were collectors. They enjoyed owning it and they weren't very excited about the thought of it going to a collection overseas. There was no persuading them, they planned on keeping it.
Of course, the years past, and Mr. Tsumura eventually stopped collecting and his collection was disbursed into museums and sold off to some private individuals. The heyday of the high-priced banjos had passed. This past weekend the same folks brought the banjo for us to sell. Like all of us, time had taken it toll and they were now ready to sell and enlisted our advice. It is the exact same banjo in the same condition it was in 40 years ago but I had to be frank with him. Even though it is perhaps the most ornate and interesting instrument I have ever seen, I had to be realistic. Today we have the banjo listed for $12,500. We are not quite sure what the market will be but this is a fraction of what it might have brought 30 years ago. Instrument markets rise and decline with the interest in the related music. Next year it will be 100 years since the rise of the tenor banjo. Will there be a resurgence in the interest of that music? I don't know. What I do know is that this incredible instrument could not be reproduced for a fraction of what we are asking. Furthermore, when is the best time to buy...at the height of the market or when values have declined. Feast your eyes on the pictures we've provided and follow this instrument it should be an interesting ride. To read the entire description click here.
Best regards,
John and Julie bernunzio
---