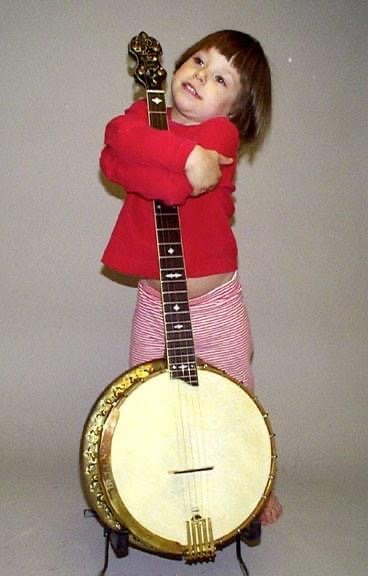 Grace with Fred Bacon's original five string No. 4 Silver Bell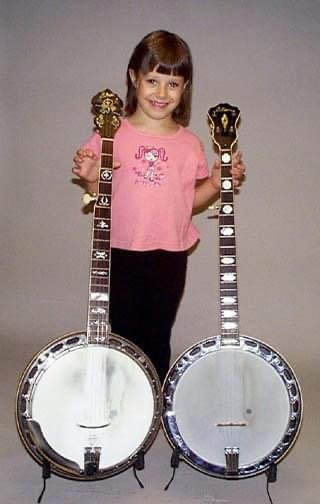 Grace with two original Gibson flathead banjos. Including the top tension style 7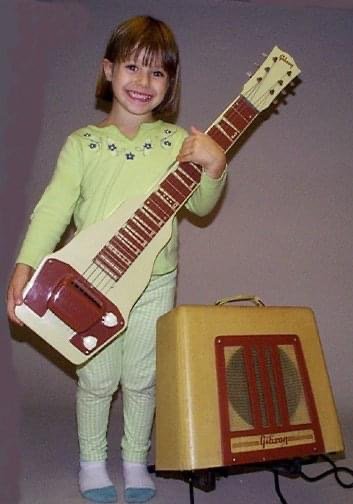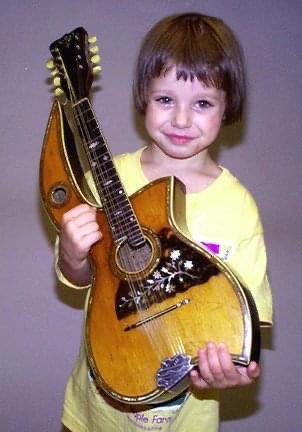 Grace with an original Larson made pearl trimmed Harp-Mandolin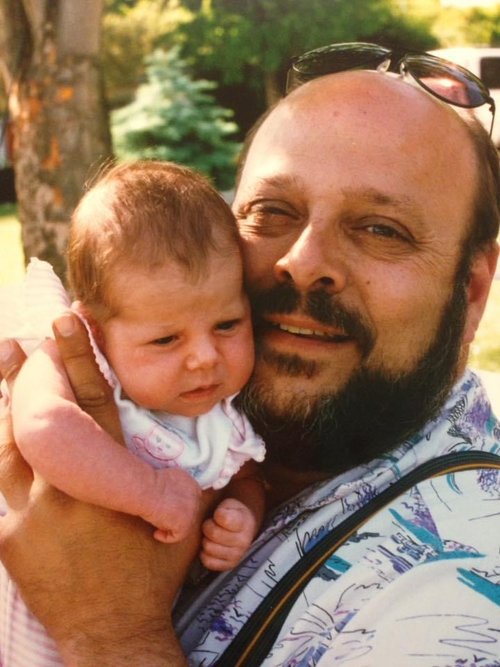 Baby Grace...and her "old man". I was often asked if I was her grandfather which was met with a gruff snarl.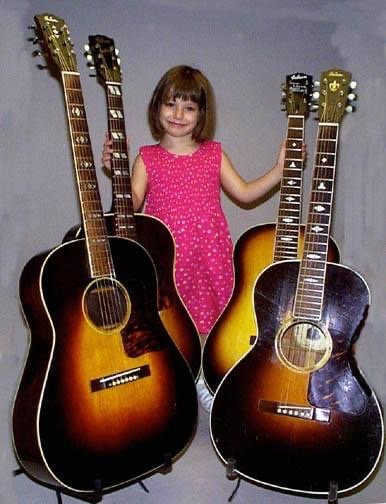 From left to right four rosewood beauties: 1936 Advanced Jumbo, a wartime "Banner" Rosewood SJ, an unusual sunburst but mint condition Roy Smeck Radio Grand and Rosewood Nick Lucas Special owned and played by Carson J. Robison.
Newsletter A collection of children. Grace's birthday
May 24th, 2021

Good Morning Folks,
I have been buying and selling collectible American stringed instruments for over 40 years. I have dealt with collectors all over the world and bought and sold some of the finest instruments ever made. However, I was never a collector myself, at least not of musical instruments. I made up my mind very early on that I could not collect that which I made my living from, but, instead, I collected children! Five to be exact and the last one, Grace Estelle Bernunzio was born 23 years ago yesterday. We celebrated her birthday as many birthdays are being celebrated during this quarantine. We stayed home but the rest of the family gave a drive-by birthday salute.
Now Grace was born just before I turned 50 years old. Yes, she was a surprise baby and came just after we moved in to the big mansion on East Avenue. I think she was in the bottle of champagne that we drank in celebration of the night we moved in. At any rate, she appeared nine months later....actually 9-3/4 of a month because she was three weeks late. But when she finally was born, she was a tiger and she's been a tiger ever since. She was always the favorite model for my fine instruments and I've included some of these pictures in this newsletter.

Happy Birthday Grace,
Dad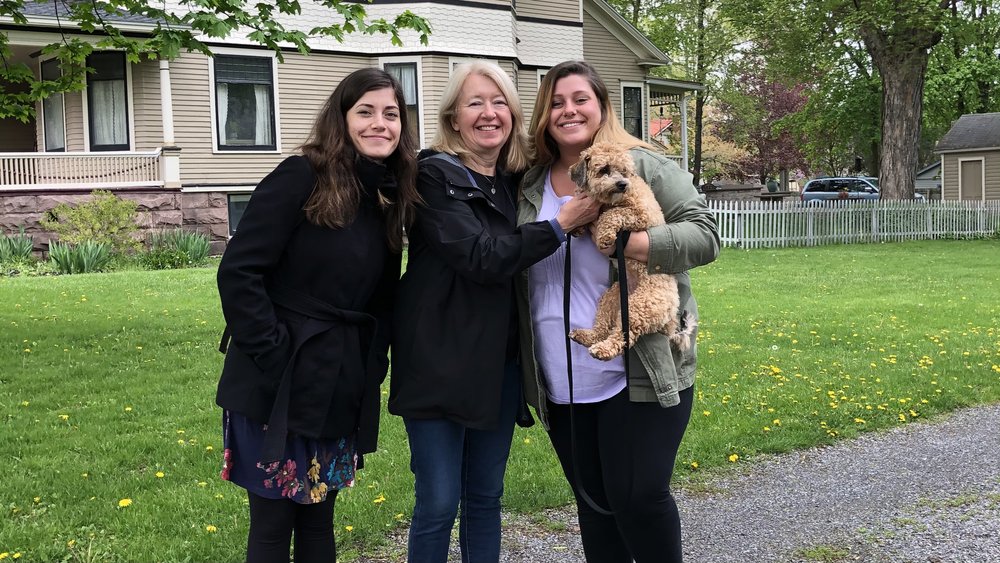 Rose, Julie Grace and Penny