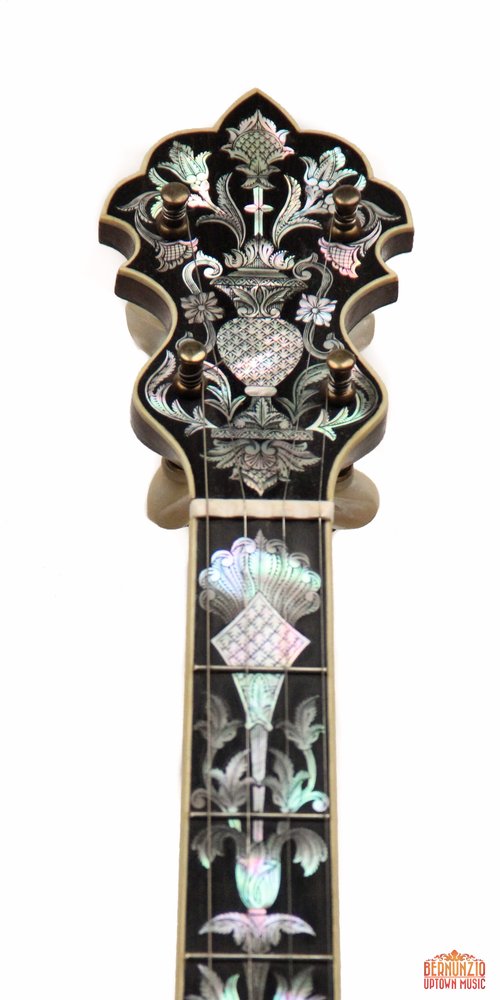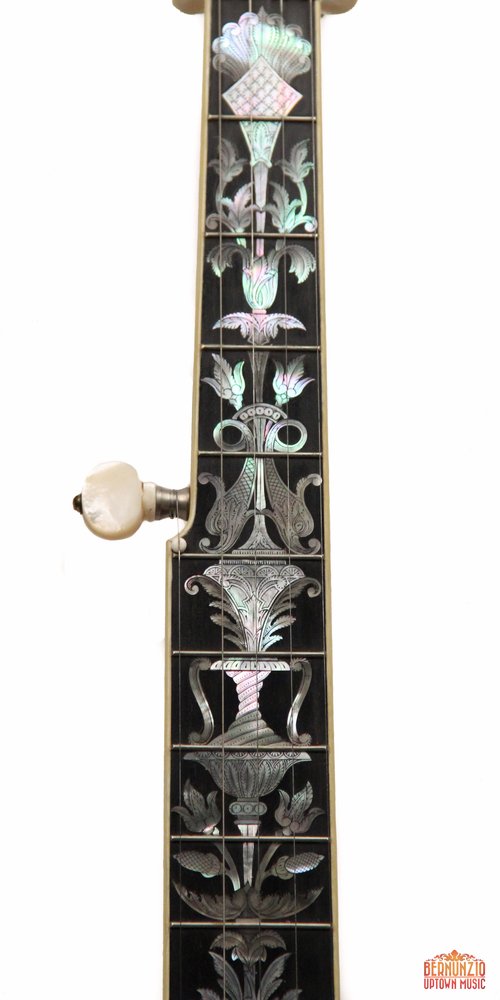 Bernunzio Banjo Returns Home
An instrument in the collection we recently acquired was the fabled Unger/Bernunzio Presentation banjo. You can read about its creation on the website link. This banjo carries many memories for me and I had it longer than any other instrument I have ever owned. But a daughter's wedding and an unexpected offer made it the time to sell. When we are young we think we will live forever, then we cling to our possessions. But of course we know we are only caretakers of things. We love them and we preserve them in our lifetime to assure that they can be enjoyed by the next owner.
We have always believed Douglas Unger to be the greatest banjo artist of all time. Of course that is only a small part of his artistic and professional portfolio. First of all he is a teacher who has always shared his vast knowledge of fine pearl engraving with countless builders across the banjo landscape. As a University professor he inspired future painters in oil and water colors. His fine work has been displayed across the state of Ohio and at galleries across the country. Equally a master in woodworking, his banjo necks are among the most sought after highly prized and his mandolins stand up to the finest vintage instruments of the golden age. About 10 years ago I was displaying this banjo at a convention. Doug was there and he looked it over for quite a some time studying all of the intricacies. He turned to me slowly and said, "I could NEVER do this quality work again, in fact I can't even believe I did it then!
I am so delighted to have it back "home".