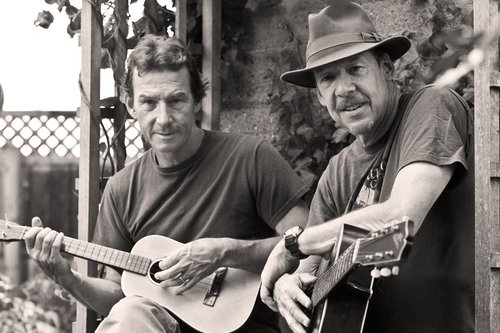 John and Joe Dady....Joey always had a hat.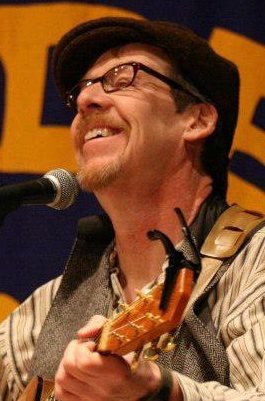 Always upbeat and smiling.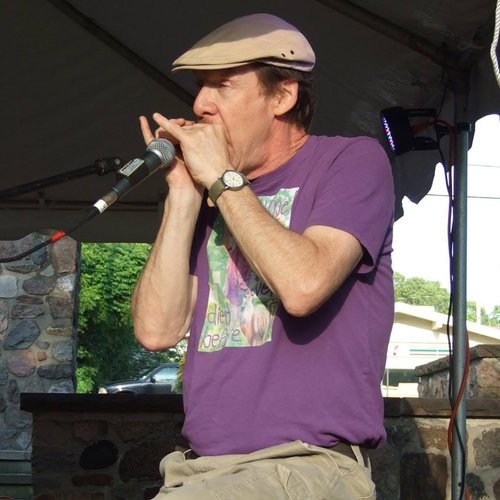 There wasn't an instrument that Joe didn't master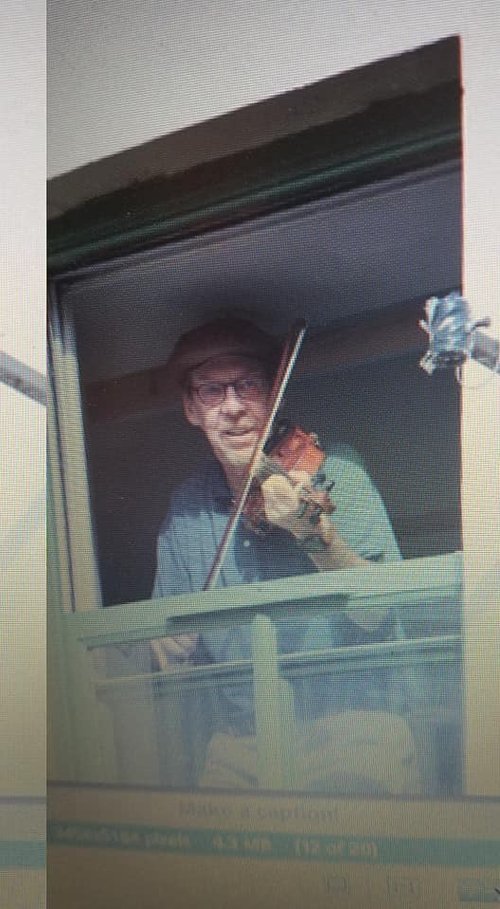 Until we meet again sweet friend.
John's Corner May 20th, 2019
Good morning folks,
A great sadness hangs over our entire community today with the passing of Joe Dady this weekend. I believe that the warmth and sunshine we have today is coming from the heavens where Joe now resides and looks over us. Not only was he the kindest, wittiest and most human person I ever met, but he was also a great banjo player. Joe and his brother John had been playing music together as The Dady Brothers since their teenage years. Over the course of nearly 50 years the duo had taken many visitors across the sea to Ireland, had performed at festivals and benefits too numerous to mention. To read more about Joe here is a notice appearing in the local paper. I'll let the pictures posted here tell the story as I am too saddened to write any more.
All my best,
John Bernunzio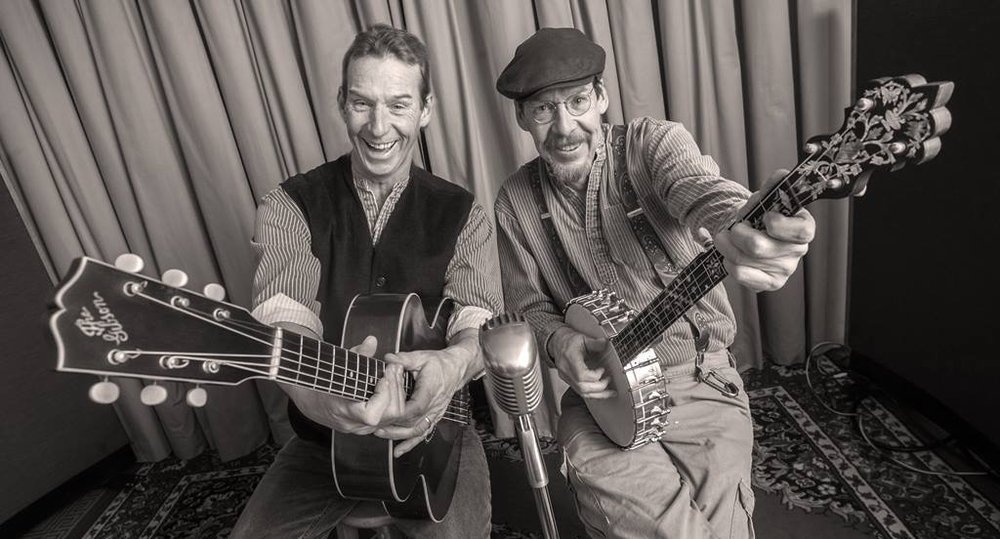 John and Joe were recorded by the local public radio and television network WXXI and featured in their special production "ON STAGE". Here is the link to that show. May the music be their everlasting blessing.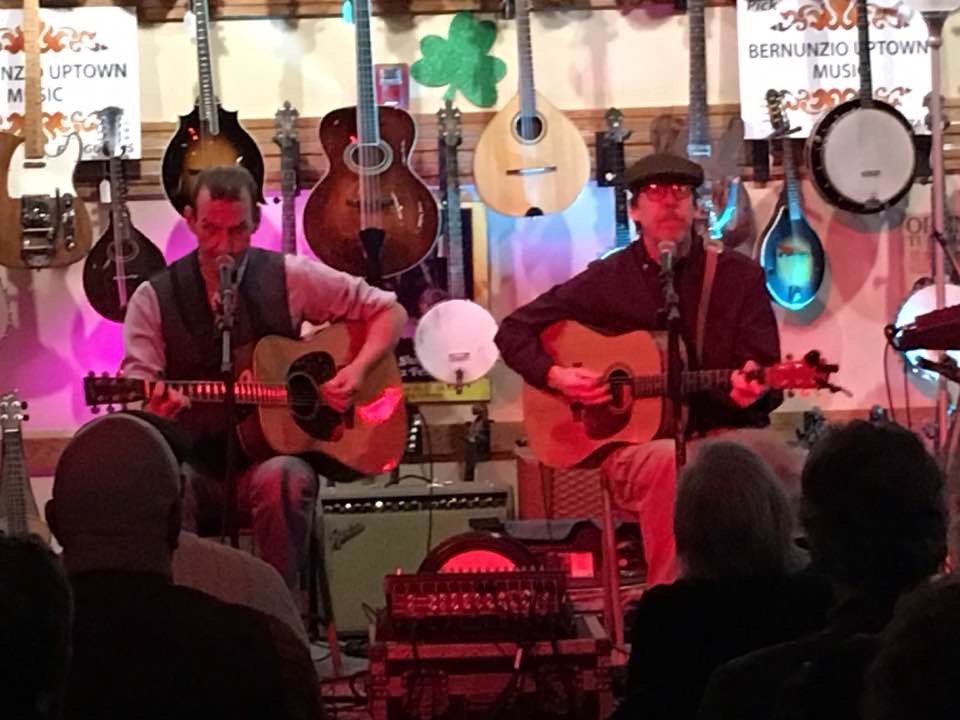 Joe, on the right, was a multi instrumentalist who played fiddle, guitar, banjo, pipes and just about anything else he set his mind to. He was a teacher to many players in our community and generous beyond the call of duty. Here are the Dady Brothers in one of their many performances at our store.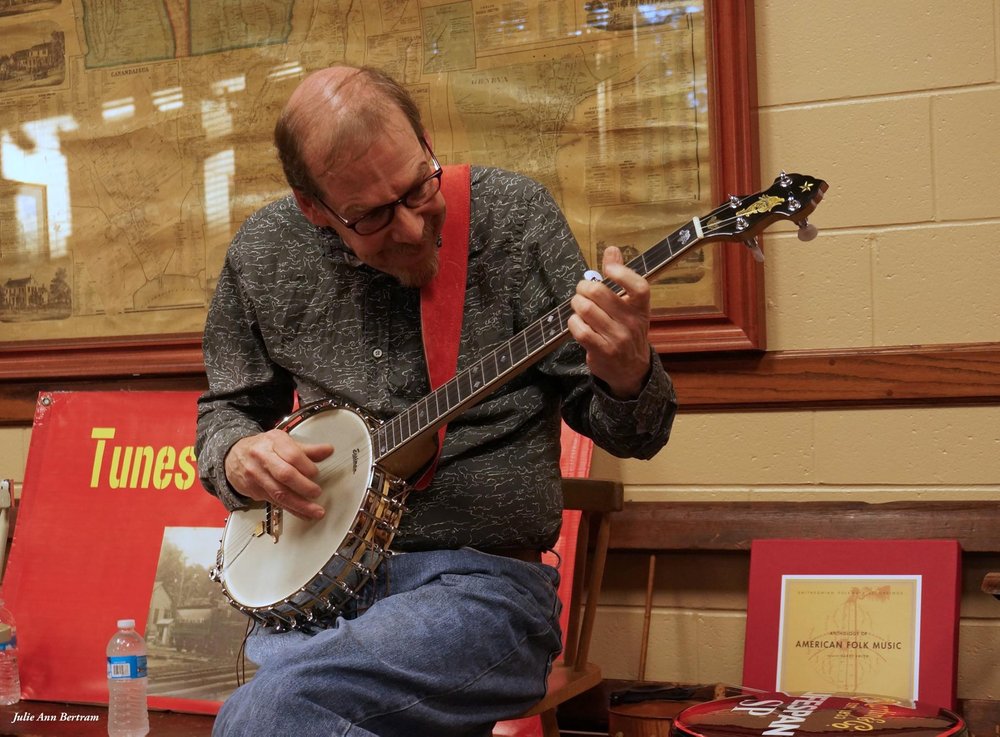 Joe with his Eastman Whyte Laydie banjo....he taught so many folks to play music.