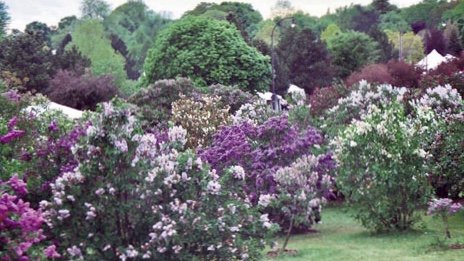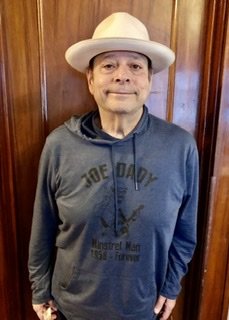 Here I am modeling my new Joe Dady, "Minstrel Man" hoodie.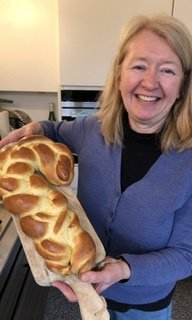 Last Thursday was Julie's birthday and we had a beautiful drive by party from our kids. It is so strange not to be able to hug your own children during this time. She spent the day making küchen from a recipe passed down from her Finnish relatives.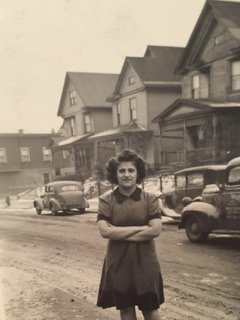 Today also commemorates the passing of my mother Clara Bernunzio five years ago. Here she is a young girl with all of the world in front of her.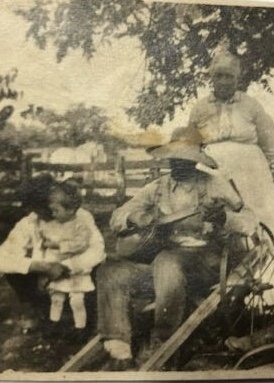 Original photograph showing Boucher Banjo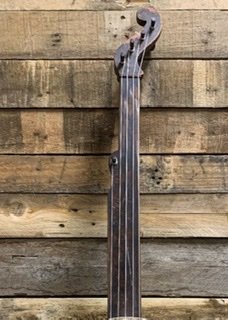 Banjo by William Boucher, Jr. Baltimore, MD
Newsletter Highland Park, Boucher story
May 4th, 2020
Good Morning Friends,
Welcome to the month of May, always a favorite of ours....when spring bursts forward and life reawakens in full bloom. In this new era of "pandemic" since all festivals have ended we shall have the lilacs of Highland Park to ourselves. It is certainly a different world we live in today. This past week also commemorates the 50th anniversary of the Kent State shootings. That event has always held great significance for me. At that moment, in 1970, my spirit of "activism and social involvement" was over. The haunting image of those students lying dead on the ground led me to turn my mind and my life away from the greater problems of the world and retreated into what I thought was a safer path of existence...I got married, I got a job teaching, I became a father, I tried desperately just to be a regular person. Now 50 years later I have come to realize there is no "regular person", no "normal" life. During this time of quarantine thoughts like this have time to develop. It has been a time for introspection, reminiscing and of course watching old movies. This week I spent a rainy Saturday afternoon watching "The Wizard of Oz", the 1939 classic that framed a lot of my childhood. The message was so simple. If you want to find home look no closer than in your own heart. We are all looking closer into our hearts to find home. Our circles have gotten smaller but with these small circles and through advances in technology, we will find a wider audience. Already my musician friends are reaching out across various platforms to express their creativity, to send their message, and occasionally get a little monetary reward. It is interesting to watch all of this play out. I spoke with Ryan Yarmel at length on the phone the other day. The one thing that I stressed to him is that we're living in whole new time and it's a time that is exciting and it is a time that DEMANDS great creativity, and creativity is what started this business in the first place. His response.. this beautiful piece linked below, was earth shattering!
This past week our good friend Bill Destler came in with his latest acquisition. He had purchased a 1860s W. E. Boucher banjo from the family of the original owner complete with photographs and all documentation. It needed a new skin head and some set up to make it playable but basically it was a time capsule that had been in the same family probably since new. He entrusted it to us and we asked him if we could share this find with our friends. What Ryan put together is the most amazing article on a vintage discovery that I have seen in years. It was done with passion and excitement that I have not seen in the vintage instrument business in quite some time. He sent it out in a newsletter and the response from our customers has been amazing. This was something that lifted spirits during a most difficult time. I share it with you here.

https://mailchi.mp/bernunzio/we-boucher-jr-5-string-banjo-circa-1850?e=a96885cc3c

Sincerely,
John and Julie Bernunzio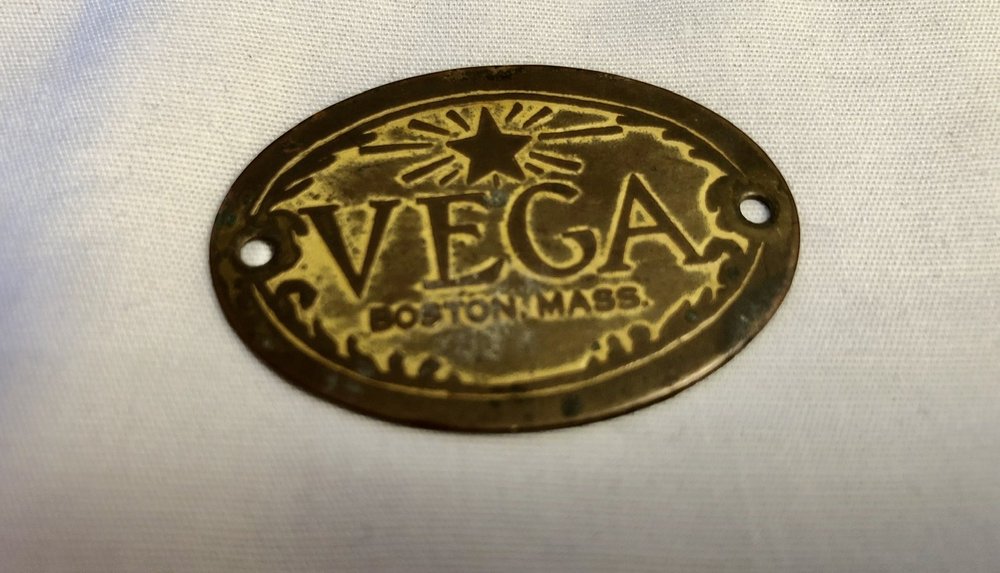 Julie continues her auctions on eBay. Here is something that goes up this week. It is a Vega case badge, Find this and everything else at our auctions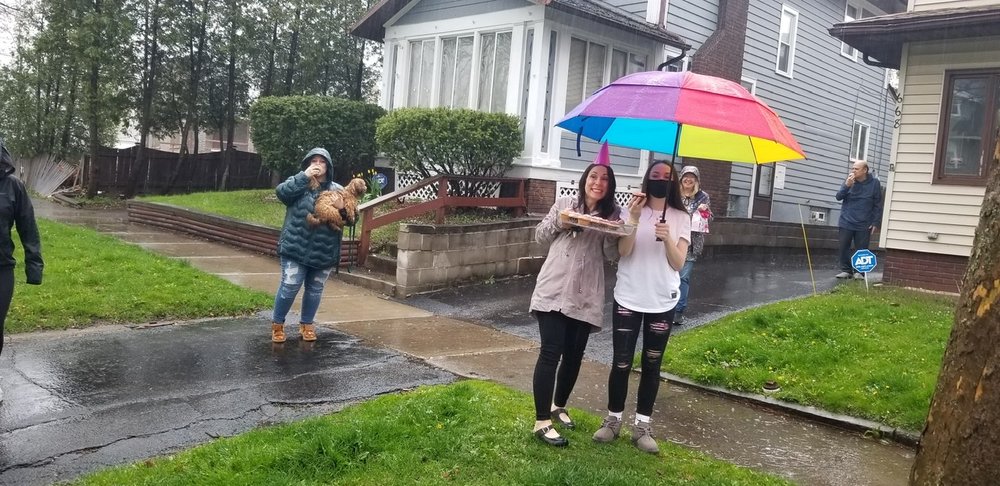 A drive-by birthday party....I love my kids!