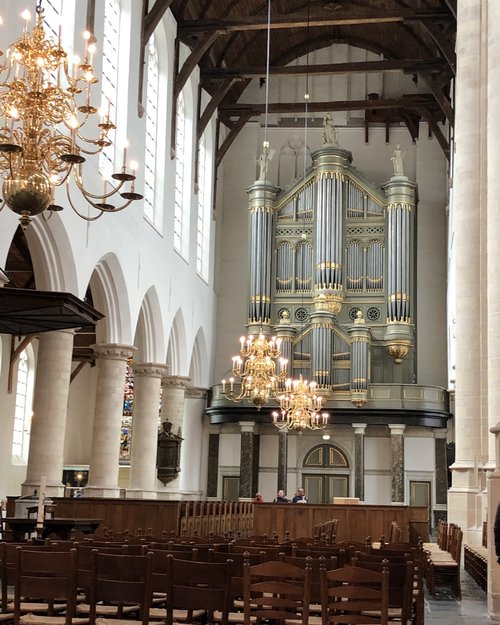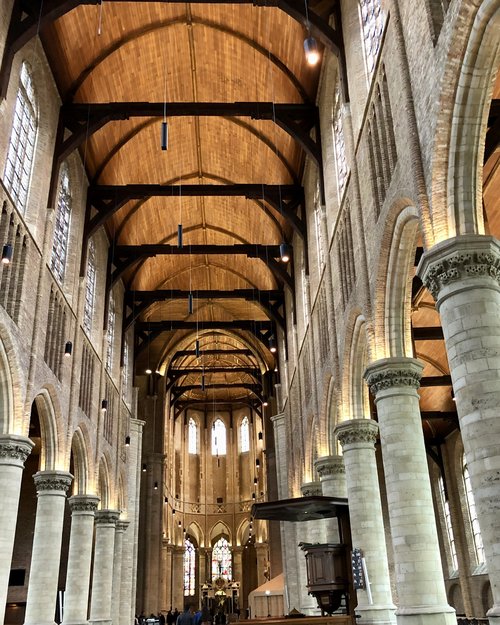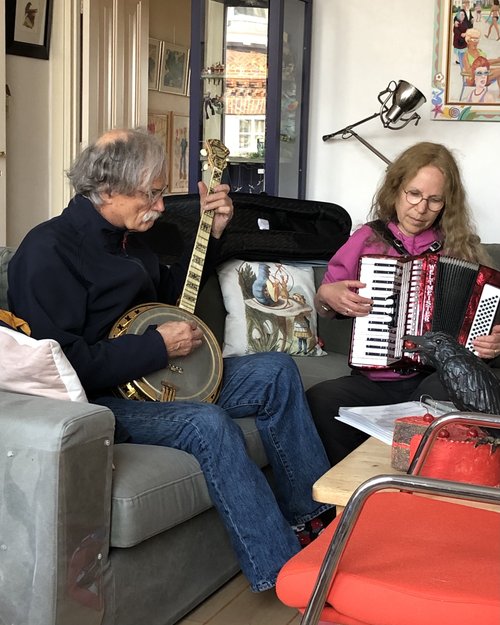 Tom and Arlette serenading us with banjo and accordion…it was great. I think I might take up cigar smoking again!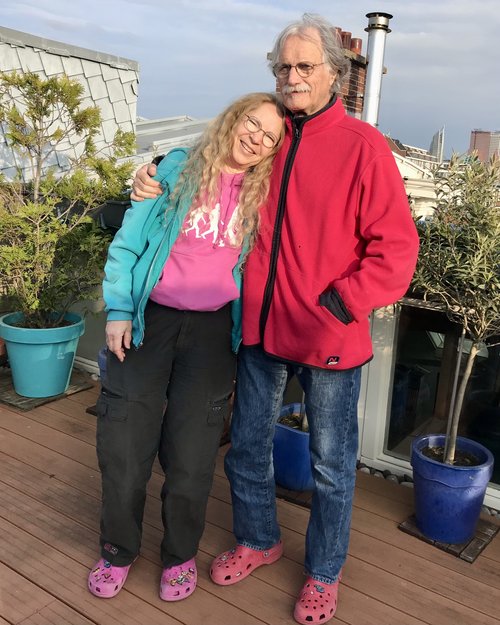 Tom and Arlette on their rooftop paradise.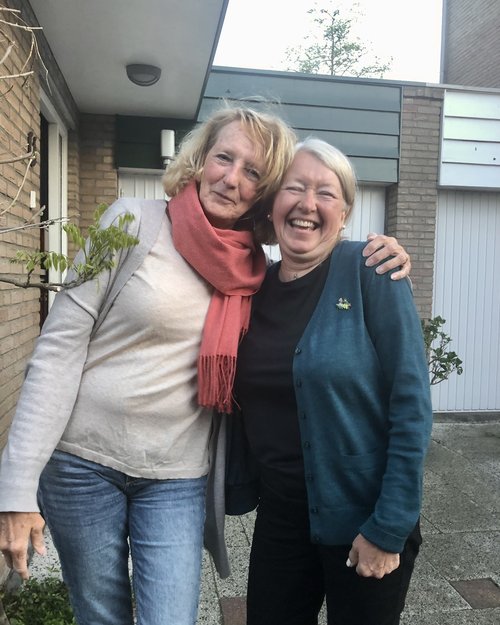 Two lovely ladies…Annemies and Julie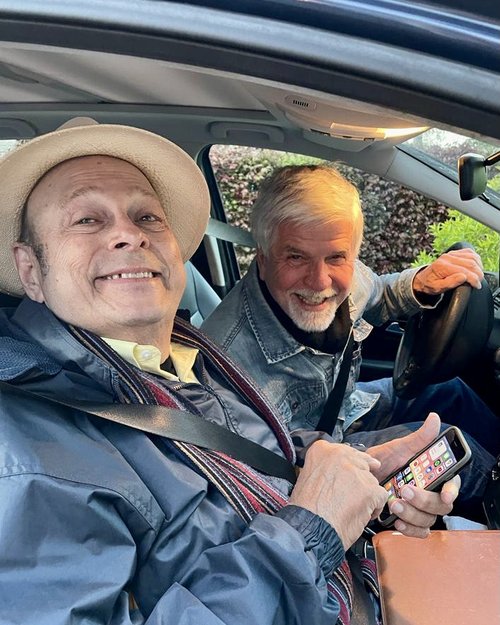 RETURN TO AMERICA
May 2, 2022
Good Morning Folks,
Today we are returning from our three week adventure in Sicily and Holland. We celebrated Julie's birthday with dear, old friends. We are already planning a return trip! Saturday was Julie's birthday, so we boarded the tram for the small town of Delft where we toured the "Old Church", built in the 12th century and the "New Church", built in the 13th century. Both have been recently restored and I have included some photos.
We visited many churches on this trip which gave rise to the thought of the continued support over the centuries. Not only did Churches offered sanctuary, but the were a sense of community pride for their display of art and music and at the center of town life. As a result, around every church there seems to have an excellent presence of bars, wine shops, restaurants and cafes. It keeps the motivation for attendance high!
We had birthday dinners on Friday, Saturday and Sunday in the true Bernunzio tradition. Friday we spent with our good friends, Tom and Arlette at their lovely home on the Javastraat. Tom is one of the best plectrum banjo players around and Arlette taught at the American School of The Hague where we became friends. On Saturday my old pal Howard LaBrie, from my teaching days in Den Haag, picked up Julie and me, and brought us to his lovely home in Leiden where his wife Annemies had prepared a wonderful dinner. On Sunday, Julie and I tootled around the harbor and sample the wares at a few local seaside establishments. It was a fitting end to a great trip.
In the weeks to come we are looking forward to seeing all of our friends and family who we have dearly missed.
Sincerely,
John Bernunzio

A new CD by Ry Cooder and Taj Mahal….look who gets a tip of the hat!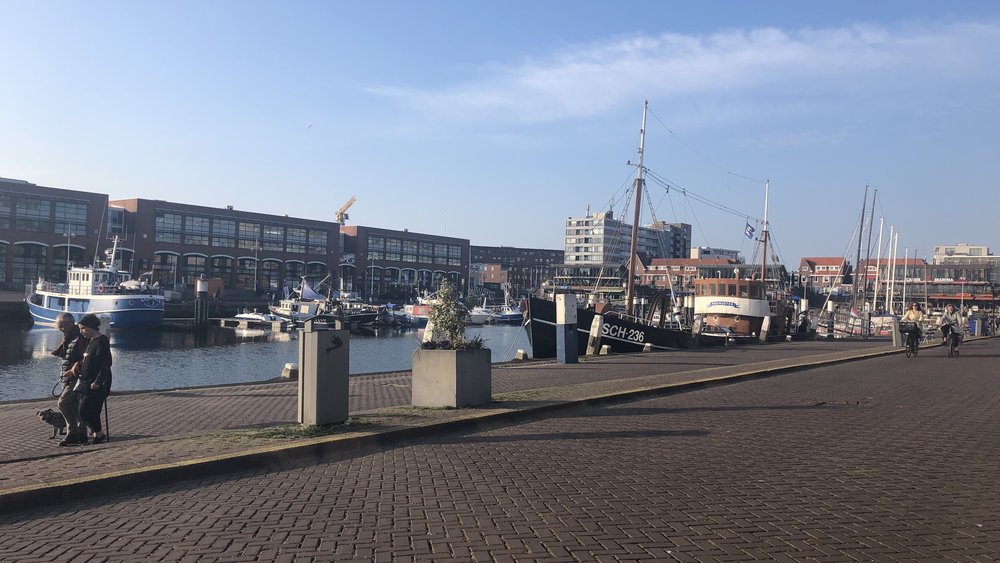 Our last night was a brisk stroll around the harbor with a few stops to sample the local fare.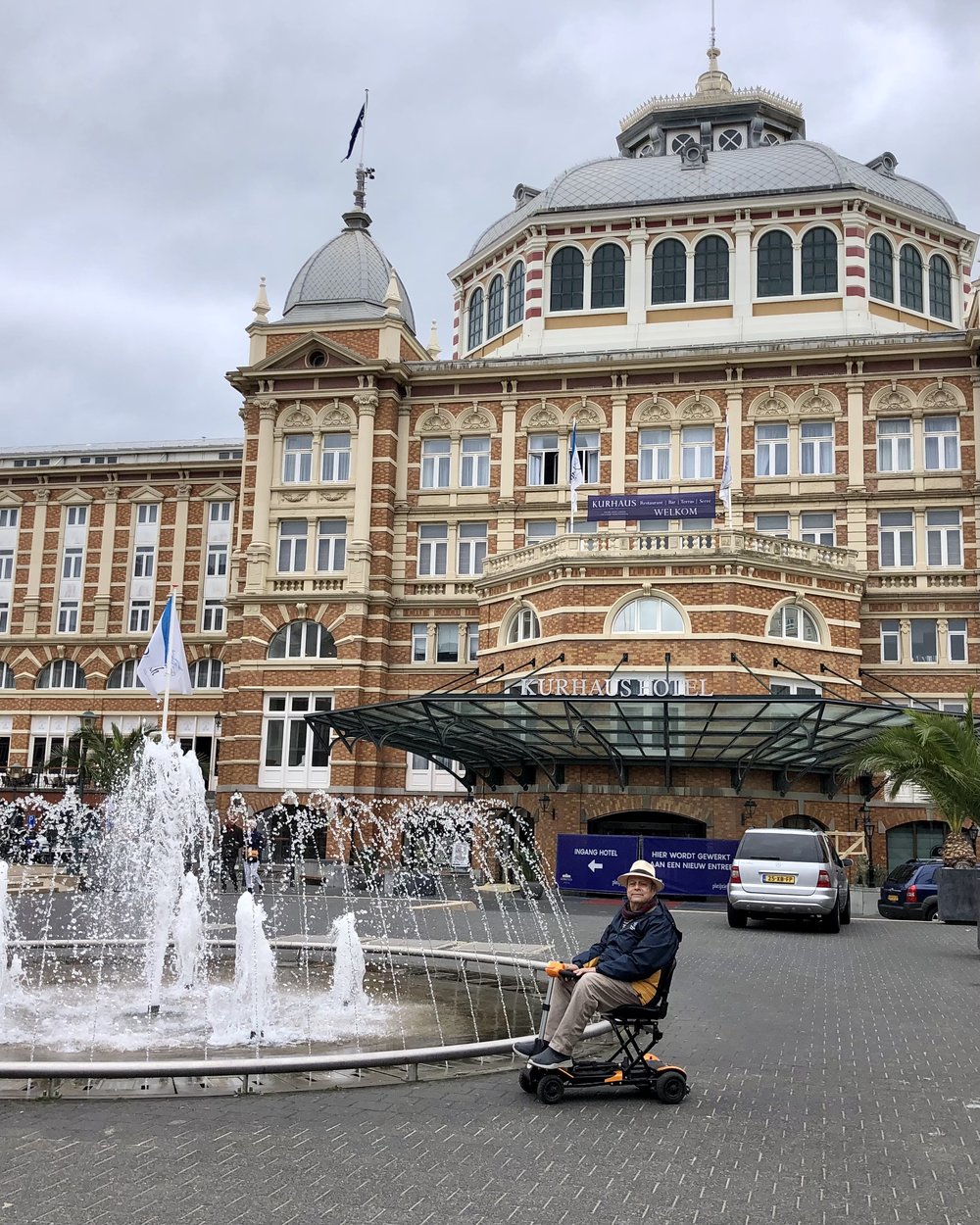 The "Kurhaus" is always an opportunity for a photo.