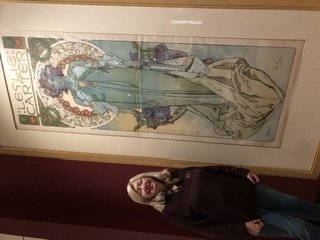 Presentation banjo by Douglas Unger
---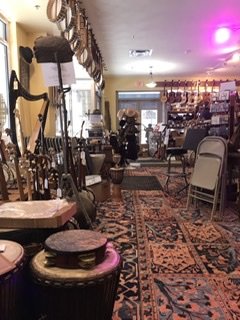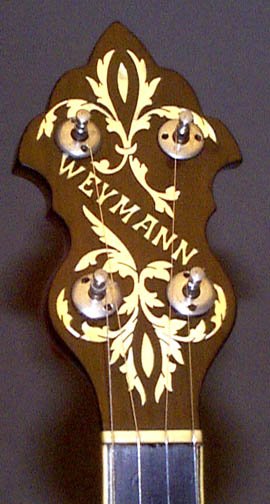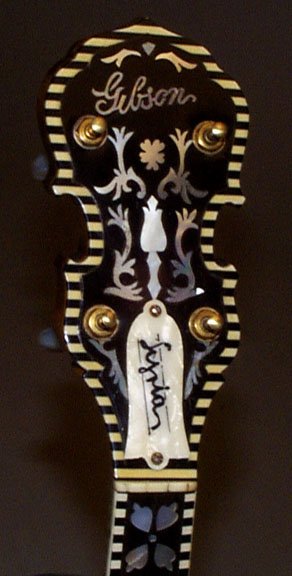 Stewart Presentation Peghead
Julie's birthday first newsletter
April 30, 2018
Hello Folks,
Today is the birthday of my partner in crime, Julie Schnepf. When I met her she obviously had no idea what she was getting into. Now, so many years later, she still tolerates my whims and of course banjo obsession. Happiest of days my love!
We hope you are enjoying the new format for our weekly newsletter and welcome your feedback. The "Deals of the Week" are now shown on the front end of the website. These discounts are available to anyone looking at the website during the week of the deals. The odering is now as simple as ordering anything else on the site and can be combined with other orders. The new format also gives us the opportunity to show off some of our pictures and opinions. The column on the left shows photos of banjo pegheads from instruments we have owned over the years. I've always had a fascination with the beautiful pearl inlays that ornament some of the instruments of the golden age. Years ago Pickin' magazine printed a poster of pegheads. Perhaps someday we will make our own little poster.
We hope to see many of you this July in Buffalo for the FIGA Convention.
Best Regards,
John Bernunzio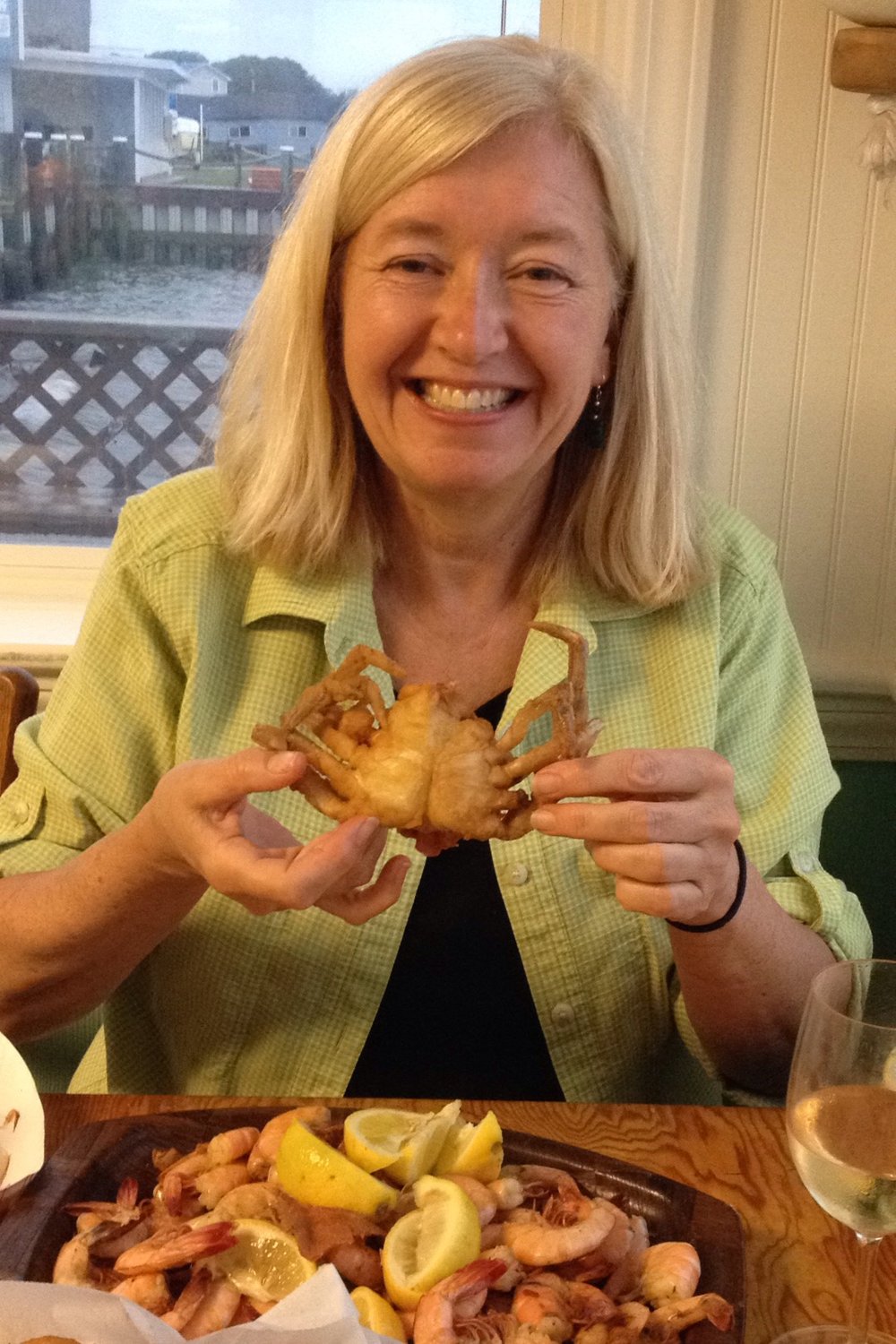 Today is Julie's birthday. She is never known to be crabby!.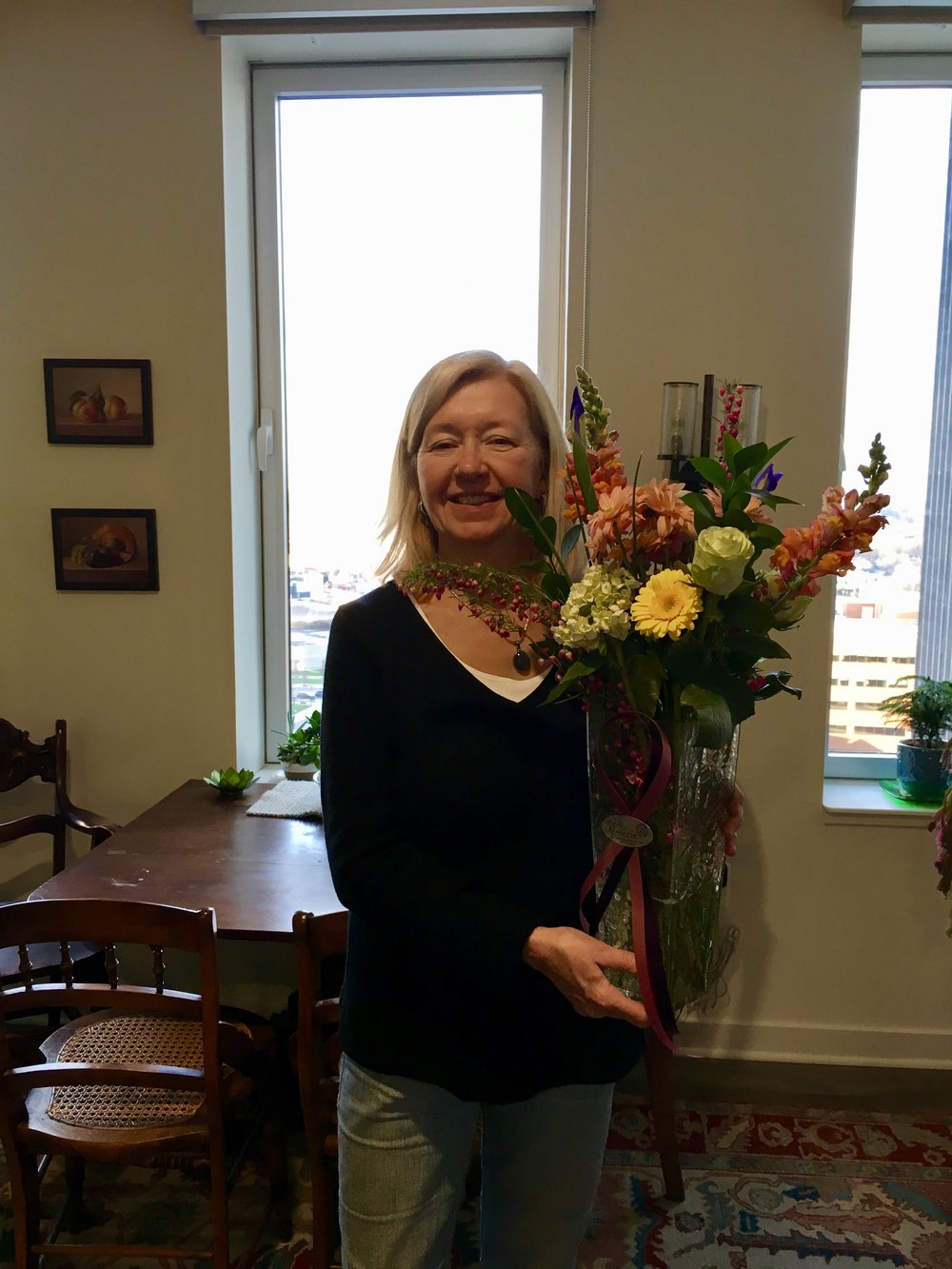 Flowers from the staff!!!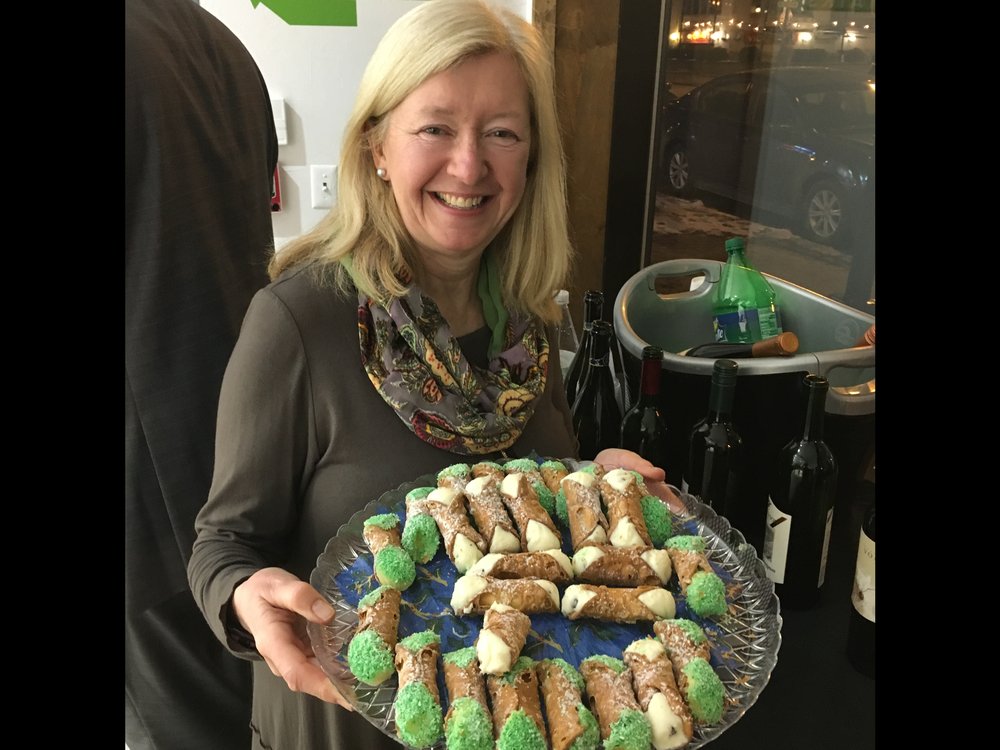 Leave the candles, take the cannoli!