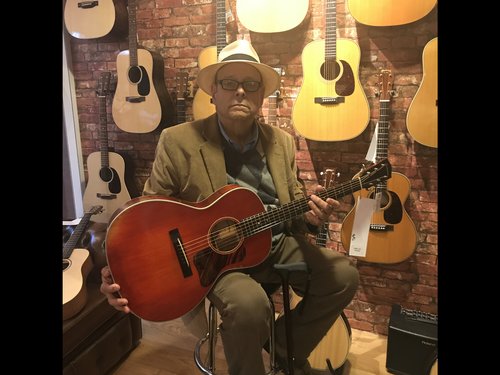 I couldn't resist stopping at a local guitar store and was surprised to see some very nice Eastman guitars in the lineup.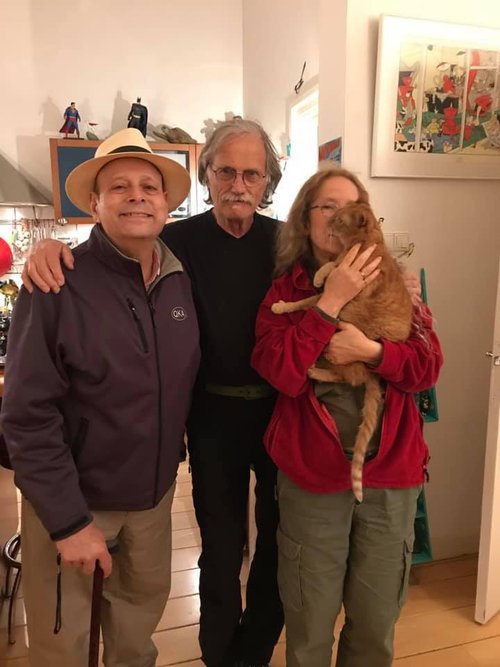 Our old friends Tom and Arlette Stuip. Tom is a GREAT plectrum banjo player and has kept Traditional Jazz in Europe going for over 40 years.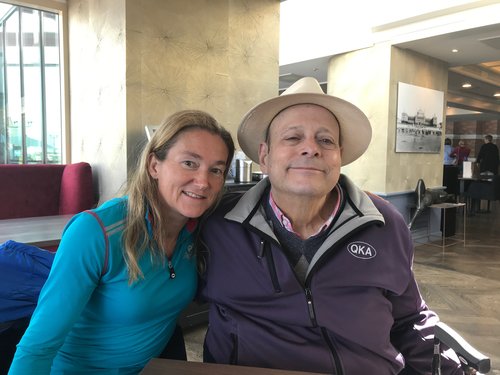 We had a great breakfast and visit with one of our students from the day when we taught at The American School of The Hague.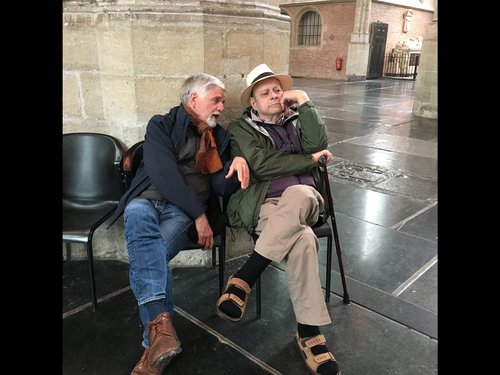 John and his old "partner in crime" Howard LaBrie at the church where the Pilgrims set sail nearly 400 years ago in the city of Leiden.
John's Corner April 29, 2019 in the Netherlands
Good morning folks,
Julie and I are still in the Netherlands and are returning this Wednesday. We caught up with quite a few old friends from the days we lived here. Tomorrow is Julie's "big" birthday so it is a night out on the town!
A big thanks goes out to Ryan Yarmel and all of our staff, friends and family who helped make this trip a reality.
Keep up with our travels on Facebook.
Best regards,
John and Julie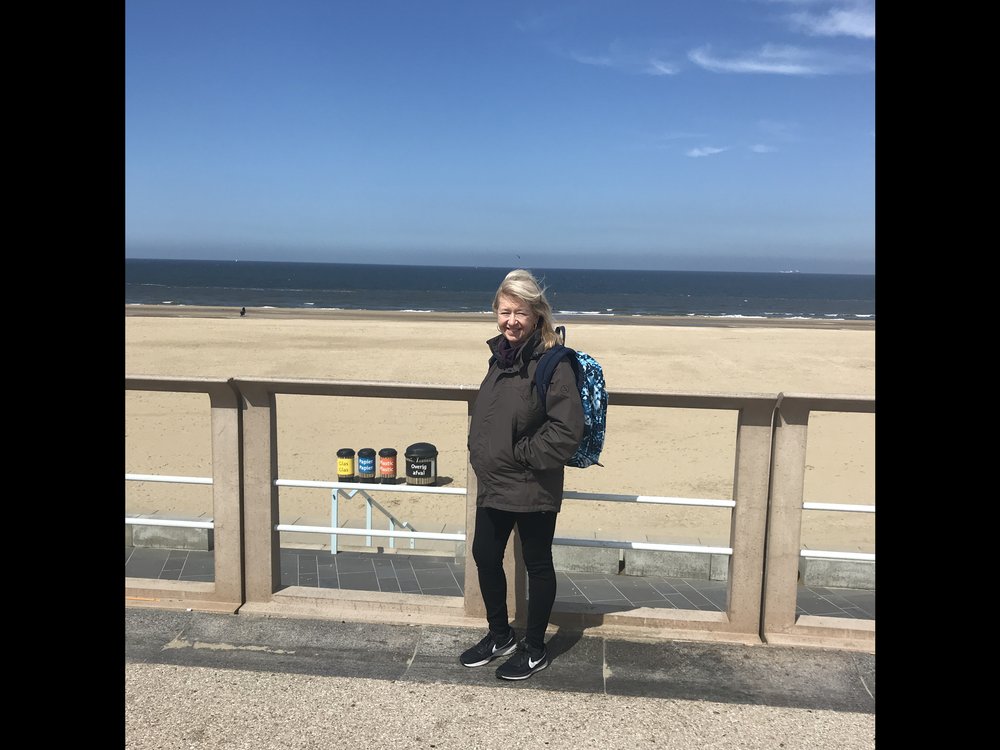 Julie at the North Sea. Wish her a happy birthday tomorrow!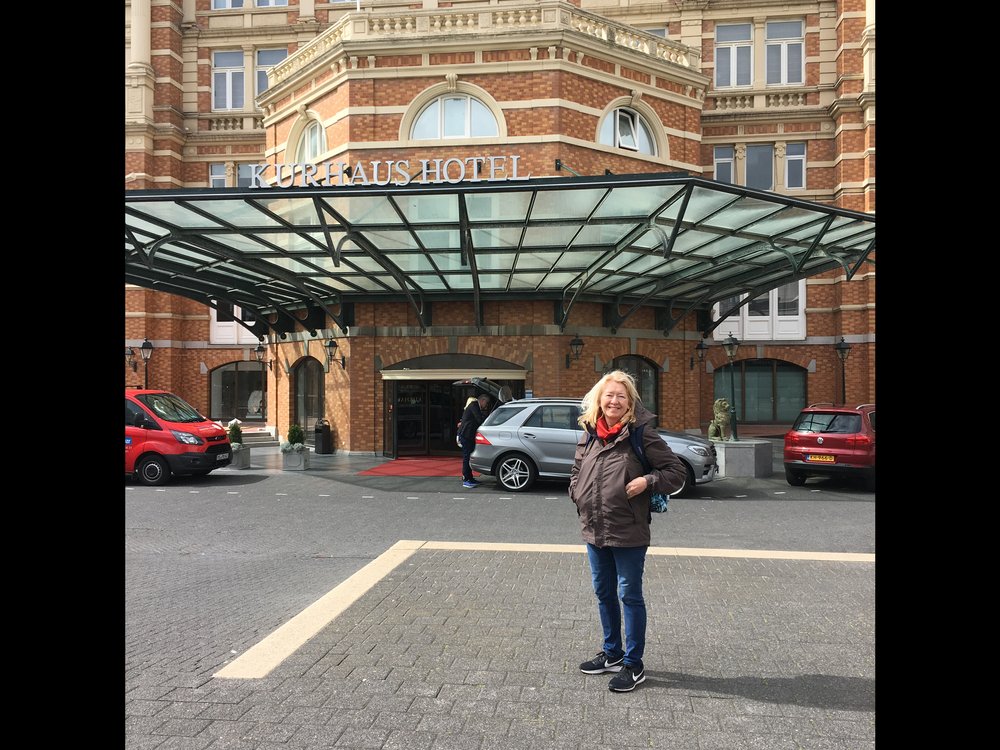 The Kurhaus Hotel...a mainstay in Den Hague for 150 years.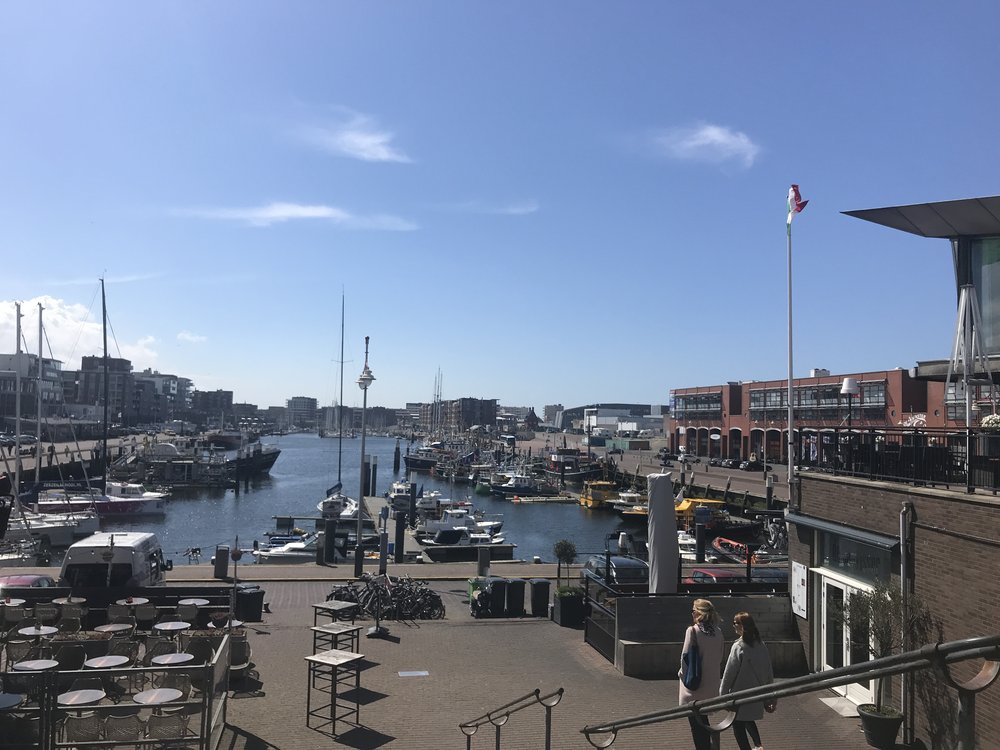 The harbor...so much has changed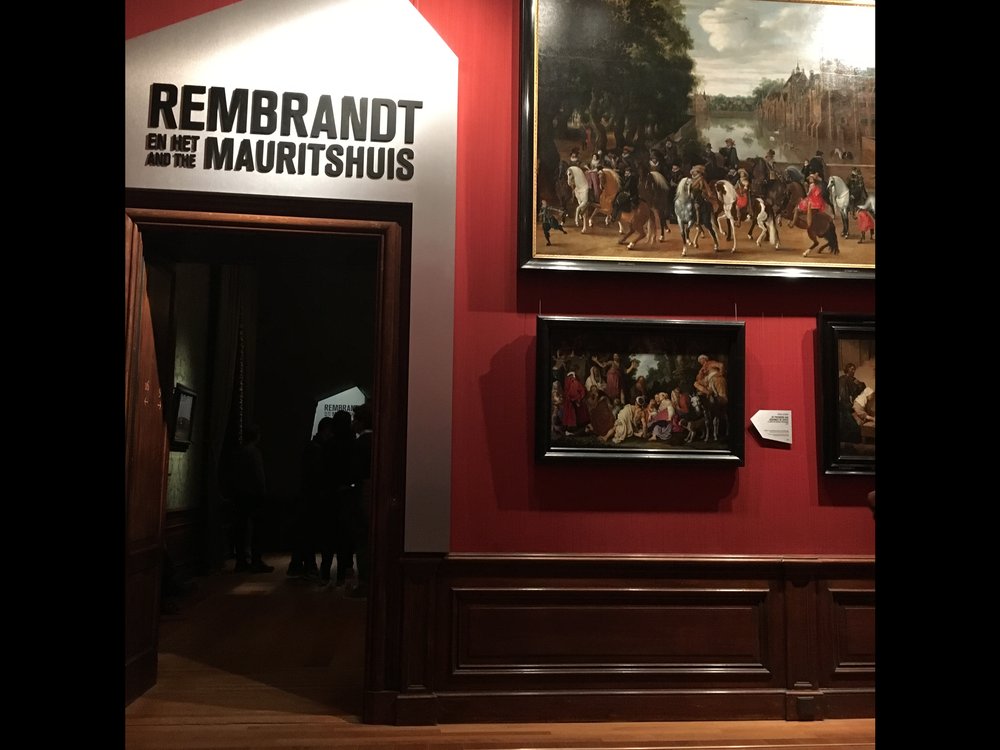 no trip to Holland is complete without a heavy dose of Rembrandt and the "Dutch Masters"!