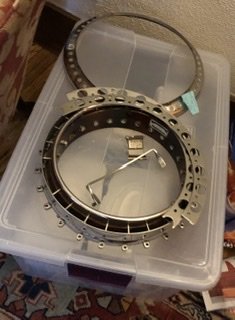 Boxes and boxes of parts are being gone through. There are hooks and shoes and nuts parts for any kind of banjo you can imagine. If you have something you need send me a message.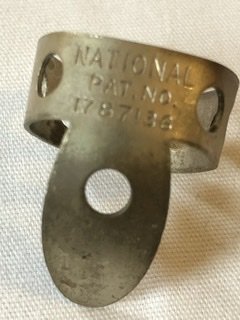 We have found many old treasures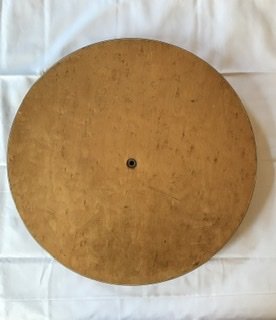 A Birdseye maple resonator for only one dollar!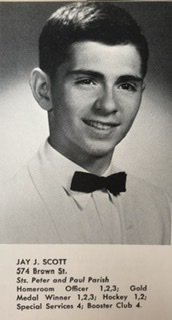 Retired author and former proprietor of "Nutty Jazz Guitars". Class of 1964 vintage pre-CBS "Jay Scott"
Found this in my old yearbook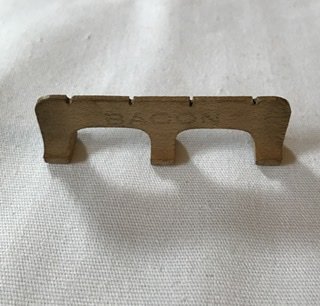 There are many original parts to complete your instrument.
Newsletter More eBay
April 27th, 2020
Good Morning Friends,
As we continue to remain shuttered during this strange times we are living through, Julie has created quite a job for herself with her EBay project. Now, we have a long history of selling parts and ephemera. That started about 30 years ago when "Julie's mom, Barbara, was helping her clean out the basement about old house in Penfield. They had boxes of things they were going to put out of the street and I told them, "No you can't that's all valuable stuff!". So we gave Julie's mom is a job of cataloguing parts for several months. I would put things in plastic bags and she would give them numbers and put them in the database. We launched a whole separate business of selling vintage parts. We still continue to do that today with fine, and rare items but at this point in our lives that we have decided to just cut things loose. Julie has set up all auctions that start at one dollar.... yes that is it $1, so they are truly auctions with someone getting a very good deal by paying what they feel something is worth. A fair shipping cost is added and everything ends up selling. We have been emptying out the storage unit and finding hundreds of goodies and she is working hard every day to put these up. You can find all of her auctions by searching the seller name: "elleneast". Join the fun and get a deal.
In the meantime the boys at the store have continued to work alternating shifts so that everybody gets a little bit of work hours. They've been taking care of the mail order sales and any curb side orders and repairs that need to be picked up. We will continue this way until this pandemic is over.
We still do need good instruments to sell on our website and we are willing to travel anywhere in 500 mile radius to pick things up. Let us know if you have something to part with.
Best regards,
John and Julie Bernunzio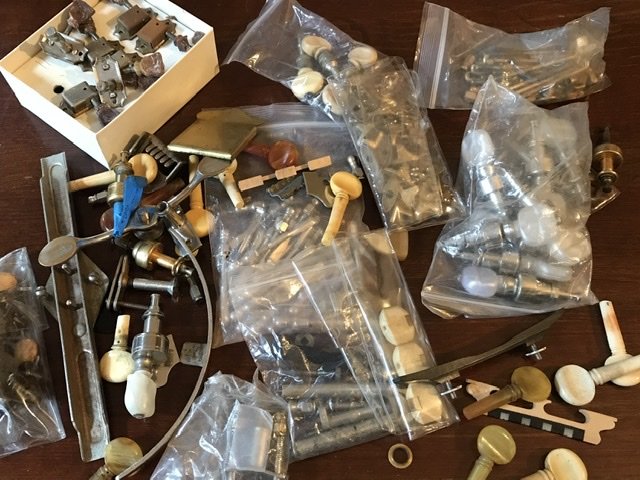 45 years of "stuff" getting ready for the auction block. Who sees the set of 1958 "single ring" Klussons for their old Les Paul?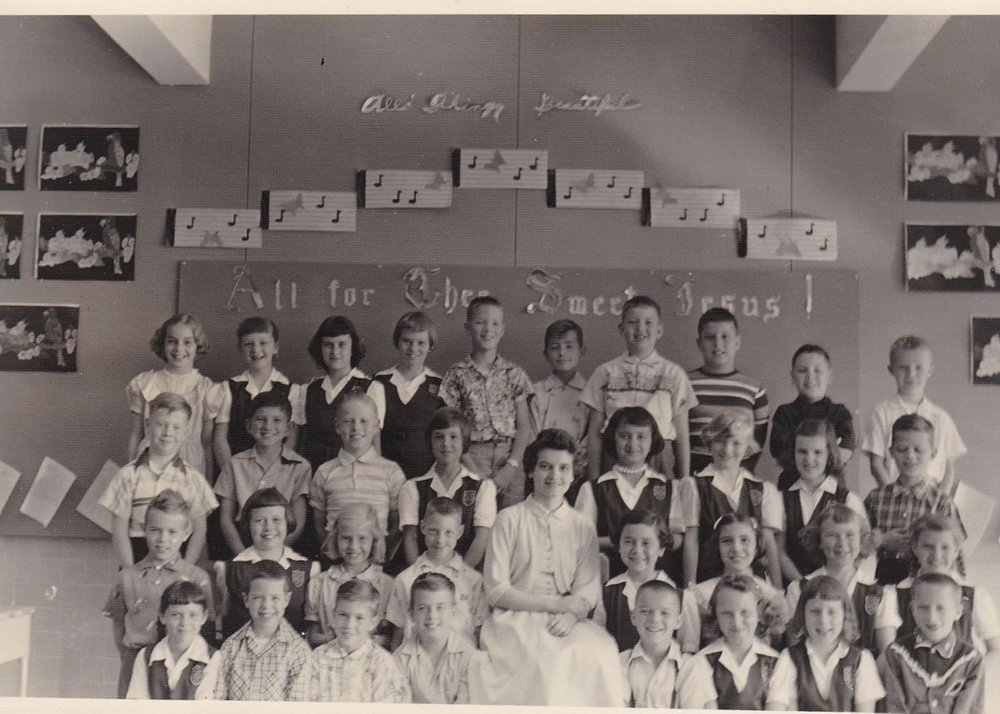 Picture of my third-grade class surfaced. Who can find JB?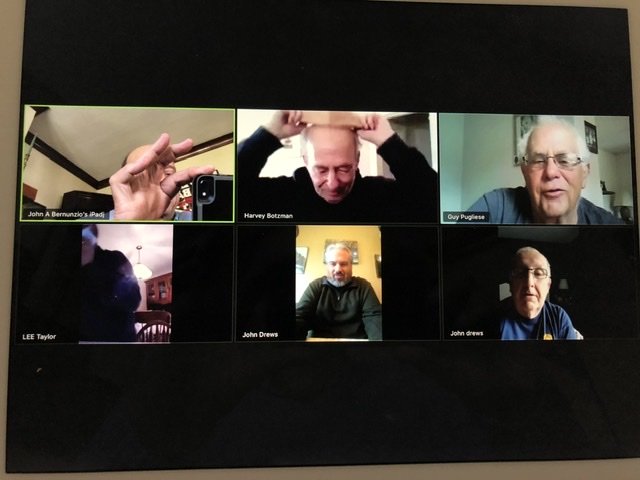 Our weekly zoom meeting with the boys from Harro East athletic club all old and keeping very well quarantined.