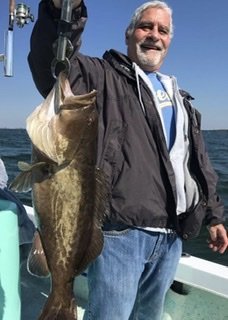 Scott Freilich...in the words of fellow guitar aficionado and author Jay Scognetti:
"He was a wonderful man, fastidiously honest and enormously intelligent. He went from being dyslexic to being a terrific writer with his own voice. Of course he was a superb and inventive bass player, both electric and upright. Most importantly he was an assiduously devoted husband and he and Gail contributed as much as two people can...a superlative and accomplished child. The last time,yes, ..it would be the last time we met (at your store) we kissed goodbye. I hope I've merited the honor of meeting him again.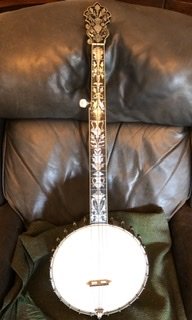 It's been 20 years since Doug Unger delivered this banjo that he made for me. The story has been told many times and I sold it quite a few years ago but have it back now. It's still for sale but I cherish it at home and have been taking it out to play every now and again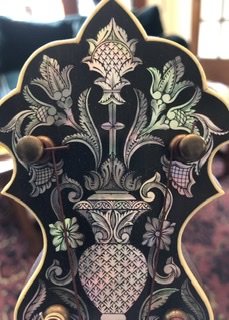 Close up of the peghead on the Unger Banjo showing the detailed hand engraving of the mother of pearl. His finest work.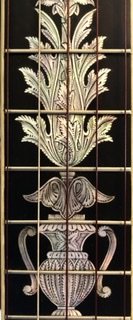 Newsletter Scott Freilich
April 20th, 2020
Good Morning friends,
This past week we lost a good friend and long time business associate, Scott Freilich, musician and owner of Top Shelf Music in Buffalo, NY. We were competitors in the vintage instrument market and also fishing buddies. Now I say we were fishing buddies but the fact of the matter is we only went fishing together once....but we talk about it ALL the time...that and guitars... that's what we did, that's what we loved. Scott was inducted into the Buffalo Musicians Hall of Fame in 2004. In his last few years he moved from Buffalo to Rochester to be close by his grandchildren and we finally got to go fishing. It was a treasured moment...we caught no fish but shared some magical time out on Lake Ontario. Scott had battled cancer for many years and faced things stoically and left this world a better place. I spoke to him a few days before he passed and he told me that he was ready to leave this world that I would meet him on the other side someday. All our love goes out to his family and the big musical community that he was part.
As we all trudge our way through The Great Pandemic of 2020 fantastic stories are being shared of peoples compassion and ability to reach out to one's neighbor. Music has played a key role in guiding us through the darkness. Please remember, in any way you can, to "tip" those musicians who have had their livelihoods decimated by the closure of events across the country.
The store continues to operate in our usual, efficient mail order capacity but our local business is restricted to curbside pickup and appointments when appropriate. That said, we are encouraging anyone who has instruments to sell to contact us. We will quote you an on the spot price for purchase or consignment and the most effective way to get them to us. If you have taken out that old instrument, dusted it off, fondled it, and realize it was time to say goodbye... give us a call and we will find it a home.
Best regards,
John and Julie Bernunzio