Tyler Wescott at work in Penn Yan.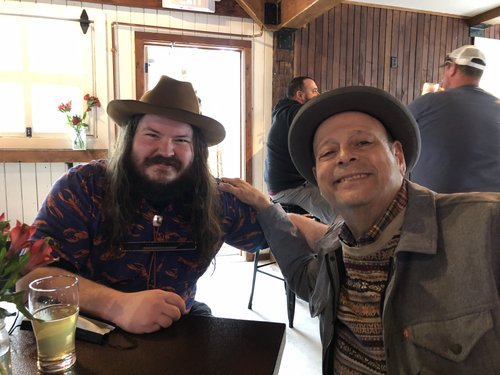 Being all vaccinated now and made such a different feeling as people are starting to come out of their shell
NEWSLETTER anniversary dinner Tyler Wescott
April 12th, 2021
Good Morning Folks,
Julie and I spent this past weekend working and celebrating our 34th wedding anniversary. On Thursday we had dinner at the great local, Rochester restaurant Lento. It was dollar oyster night! We worked all day on Friday and Saturday buying and selling guitars and banjos and then headed down to Penn Yan. I'm getting addicted to the pace of life here in Penn Yan. No expressways, no traffic other than a steady parade of Amish horse and carts. Sometime it feels like a different century. There's a certain calmness about the life down here. It seems to go in a much slower pace. Someone said, do you think you'll live longer because you've moved to Penn Yan? My response is, "No, but it'll just seem like a lot longer."
On Sunday we had the great fortune to see an afternoon concert by our good friend, Tyler Wescott. Tyler is a Western, NY musician who was continually touring with his group, Folkfaces, until the pandemic took the steam and the income out of live music. This solo show was just down the street from our house at Laurentide Brewery. Both the show and the beer were outstanding. I believe this was the first time we had seen live music in well over a year. It was such a refreshing feeling. The combination of warmer temperatures, spring blossoms and live music gave a real sense of renewal.
Sincerely,
John Bernunzio
PS
I'll be hanging out in Penn Yan for the next couple weeks dedicating myself to physical therapy and preparing myself mentally for trout fishing.
JB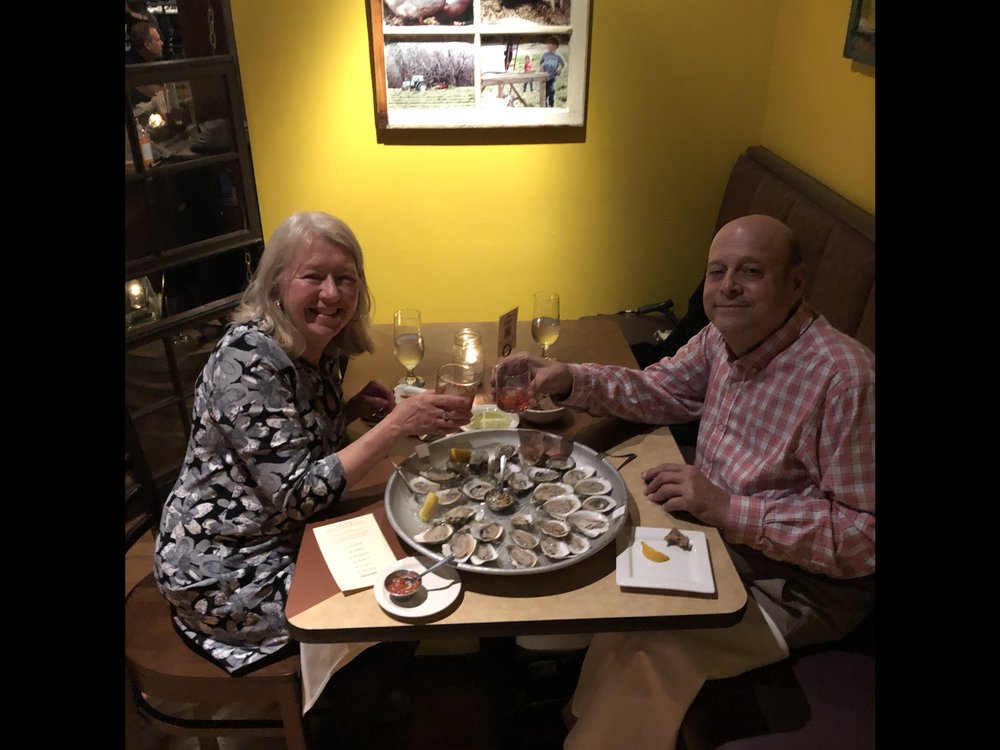 Dollar oyster night....We tried to order 34 to celebrate our anniversary but they had a 30 oyster limit!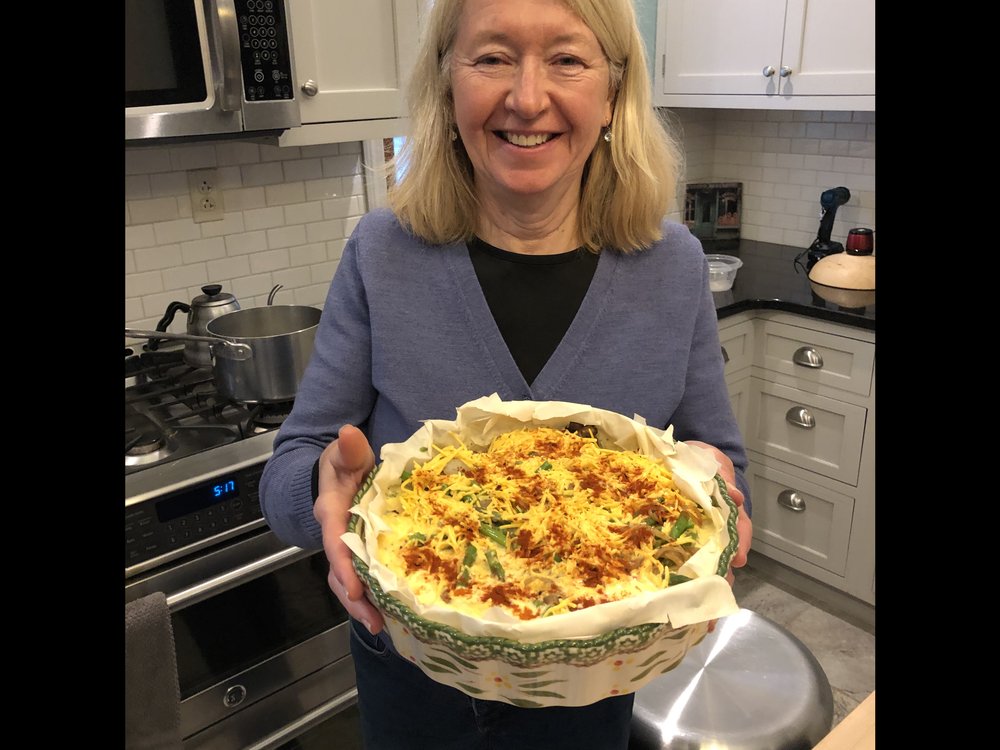 Julie and I made a quiche on Sunday. We just did some thing ourselves, no recipe, just dreamt it up and hung out together and finishing off a great weekend.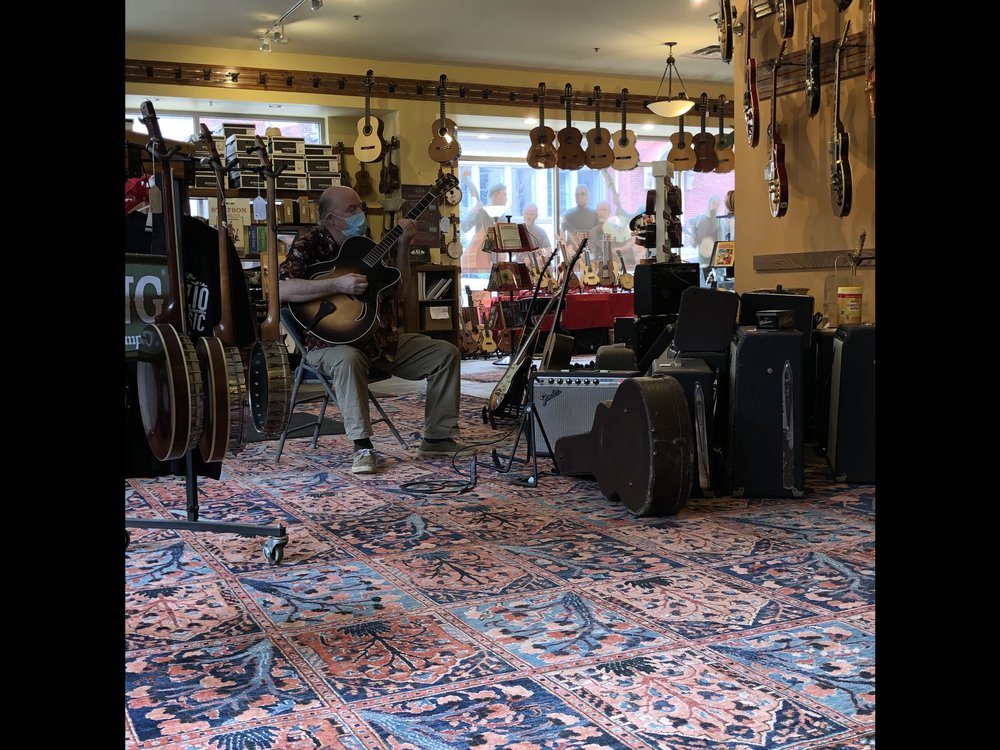 It's been a year since I've seen Steve Greene. I was delighted to catch up with him at the store on Saturday. He's one of the tastiest guitar players in town as well as one of the kindest and quirkiest individuals I know.