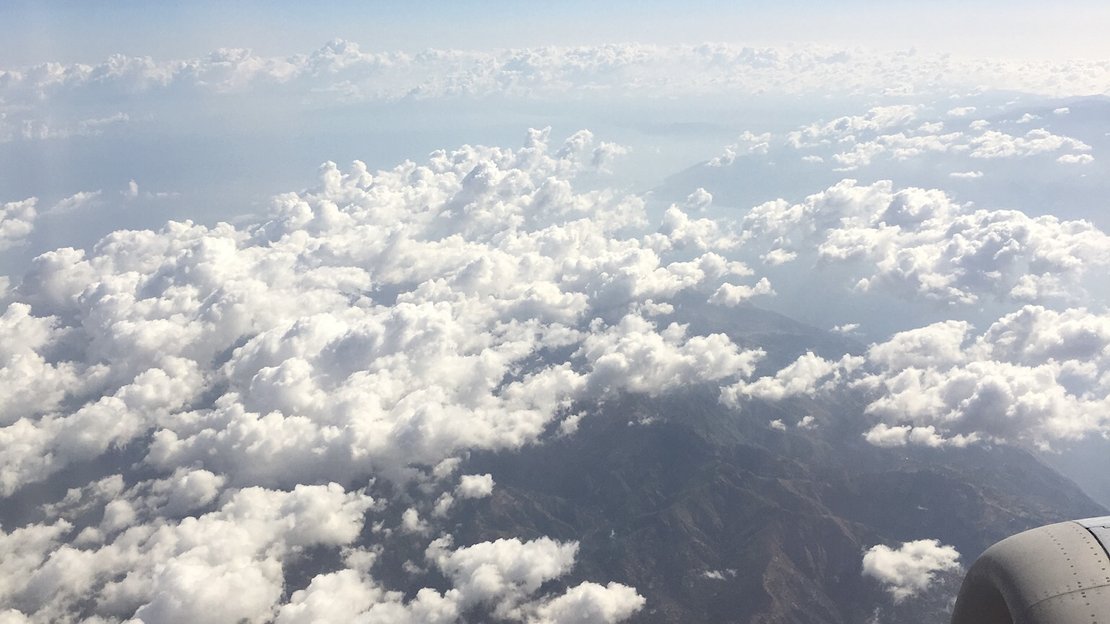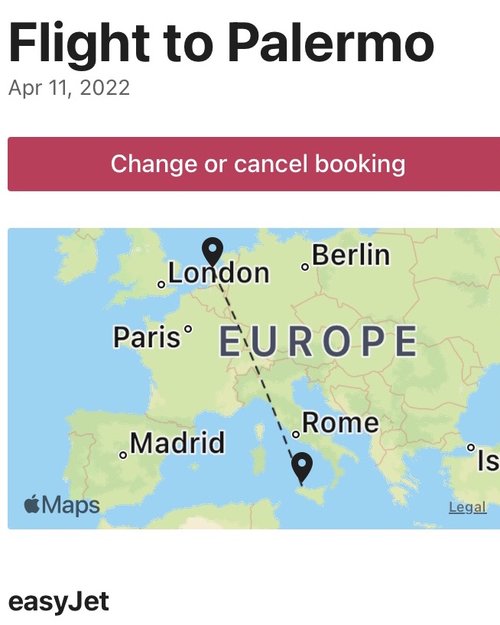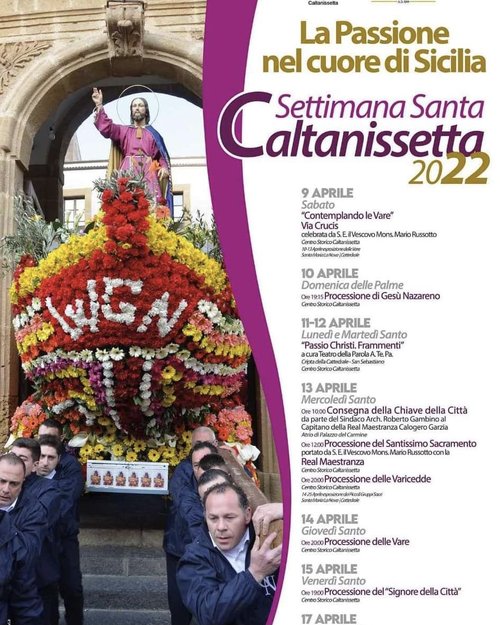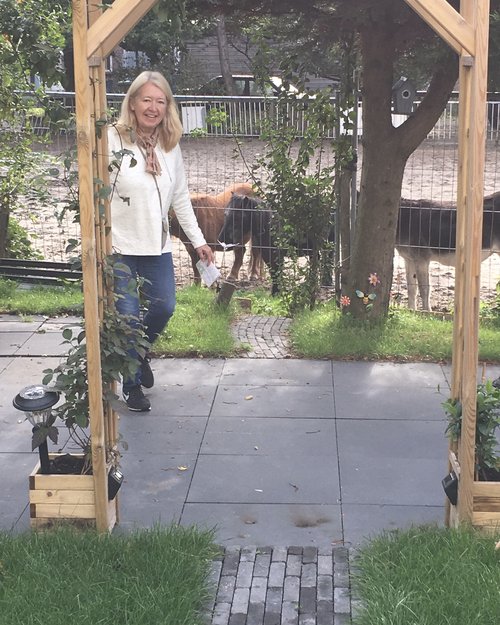 Julie at the donkey farm a couple years ago
Happy Anniversary
April 11, 2022
Dear folks,
Yesterday was our 35th wedding anniversary. We celebrated by boarding a plane for Sicily and as you get this message, hopefully we will have landed in Palermo. This was the trip of a lifetime that was going to be my new plan for retirement. About three years ago I decided that the future of my life would consist of spending 12 weeks a year in Europe, 12 weeks a year on the shore of Keuka Lake and the rest of the time in our nice, little apartment on Grand Avenue. It was my justification for selling the mansion on East Avenue. It was a great plan and, of course, completely dashed by the Covid pandemic. Not only did our trip get canceled but our entire plan went by the wayside. I had back surgery. I spent the summer on Keuka Lake and we impulsively bought an old Victorian house in need of restoration in Penn Yan, NY. Travel to Europe was not quite in the scheme, but we had this credit from the trip that was canceled when the pandemic began two years ago. So we are headed to Sicily for two weeks and then one week in the Netherlands. We will come back just after Julie's birthday, April 30, so it is a "Julie trip". She has done her best to get ready and has decided that despite all of my mobility issues we will still be as adventurous as we always were.

We will post some pictures on Facebook of the trip as the days go by. Our first destination is Palermo and then we're off to Caltanissetta for Easter. I have family there and it is the Sister city of Rochester, New York. Then we are off to the small, seaside town of Sciacca and finally to the western town of Trapani. In the Netherlands we will be staying in our usual place near the harbor that backs up to a donkey and pony farm.
Sam, Ryan and Sen will be taking care of the store and we will be in touch with them on a daily basis. I am very confident that things will run smoothly. They have been doing an incredible job of late with some very interesting instruments coming in soon.
Sincerely,
John Bernunzio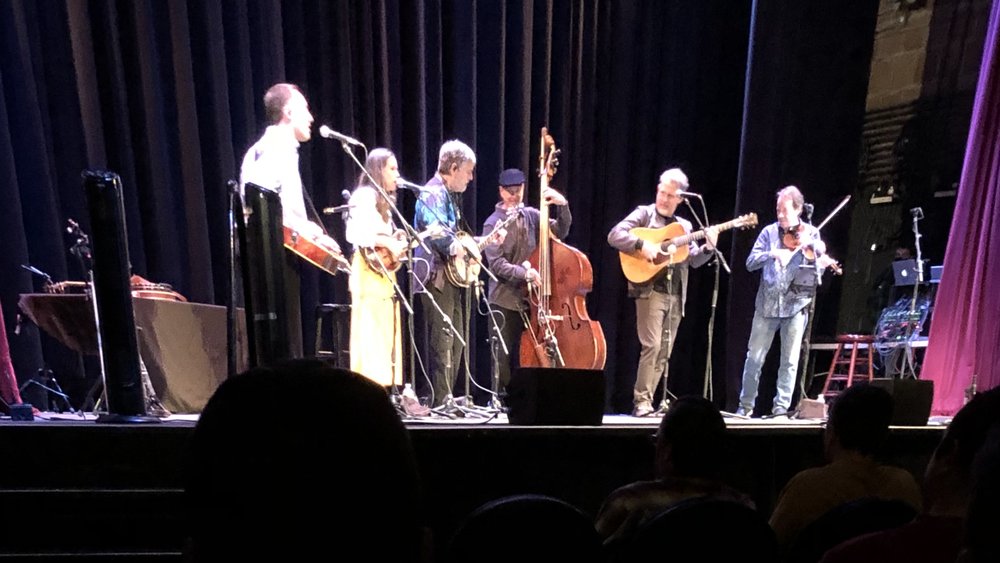 We are lucky enough to again see Bela Fleck's My Bluegrass Heart concert at the lovely State Theater in Ithaca New York. I can't say enough about how good the show was….. Genius!

Since our final destination is the Netherlands I thought I'd show a triptych of Julie around the year we got married holding a rare Leedy Hollander Model that we had just purchased wayback when.