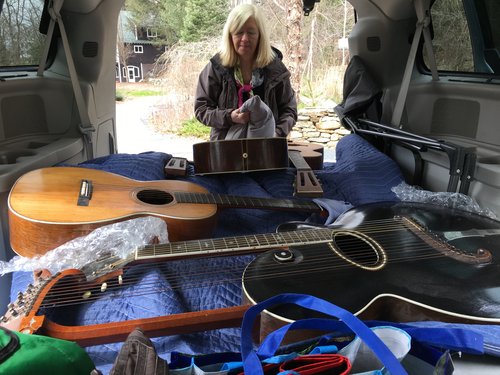 Always the master of packing, Julie has been at this since our life together began 34 years ago in Europe. When we left there she packed a 20 foot container of things we bought while we lived there to sell back in Penfield!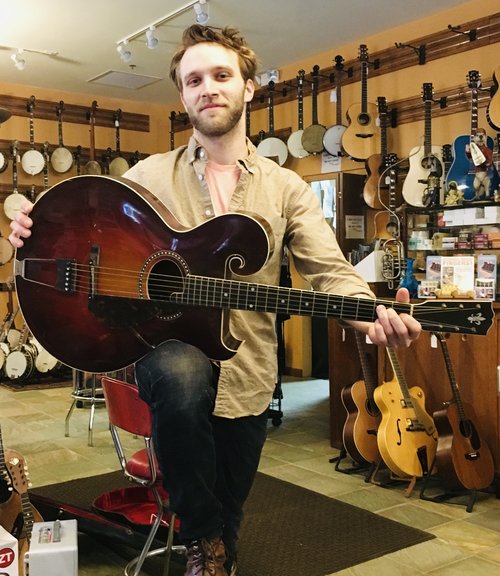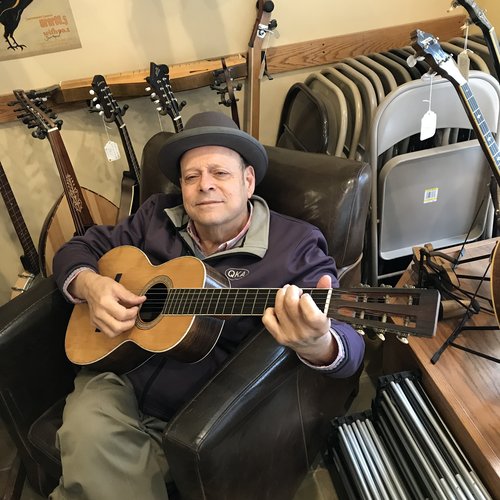 Old men like old guitars. This C. F. Martin 1-28 is a GEM!
John's Corner April 8, 2019 buying a collection
Good Morning Folks,
This past week Julie and I took to the road and donned one of our favorite roles....that is as procurers of fine, vintage American fretted instruments. We have been at this for over 40 years and we have helped build many collections and also helped to disperse collections and move them on to new enthusiasts. This week's haul was particularly stellar....an eclectic collection of C. F. Martin parlor guitars from the 1860s and many fine early Gibson's including an WHITE L-3, two Style O "scroll" guitars and perhaps the finest pin bridge 1908 Orville label Gibson harp guitar we have ever had in our hands. As with all collections, many of the instruments now need some restoration. Some will be sold "as is" while others will go through our repair shop. We will be cataloging these in and photographing them throughout this coming week. And remember folks we are always prepared to travel to pick up your collection and purchase it for a fair price or sell on consignment. Let us know what you have.....we are serious about this.
Have a great week,
John Bernunzio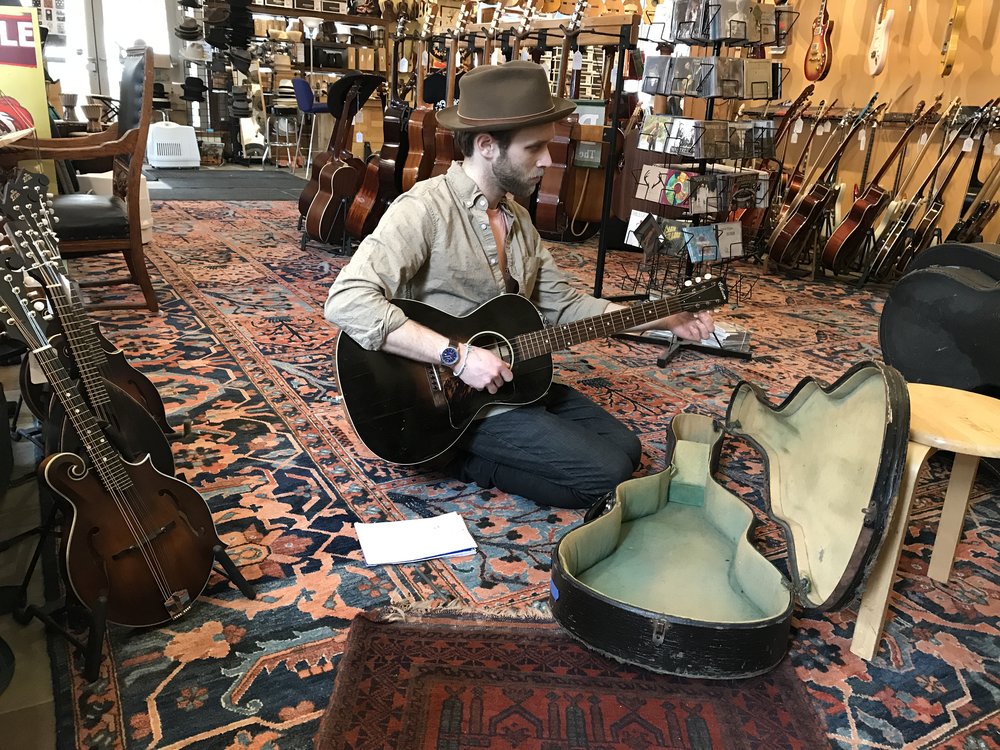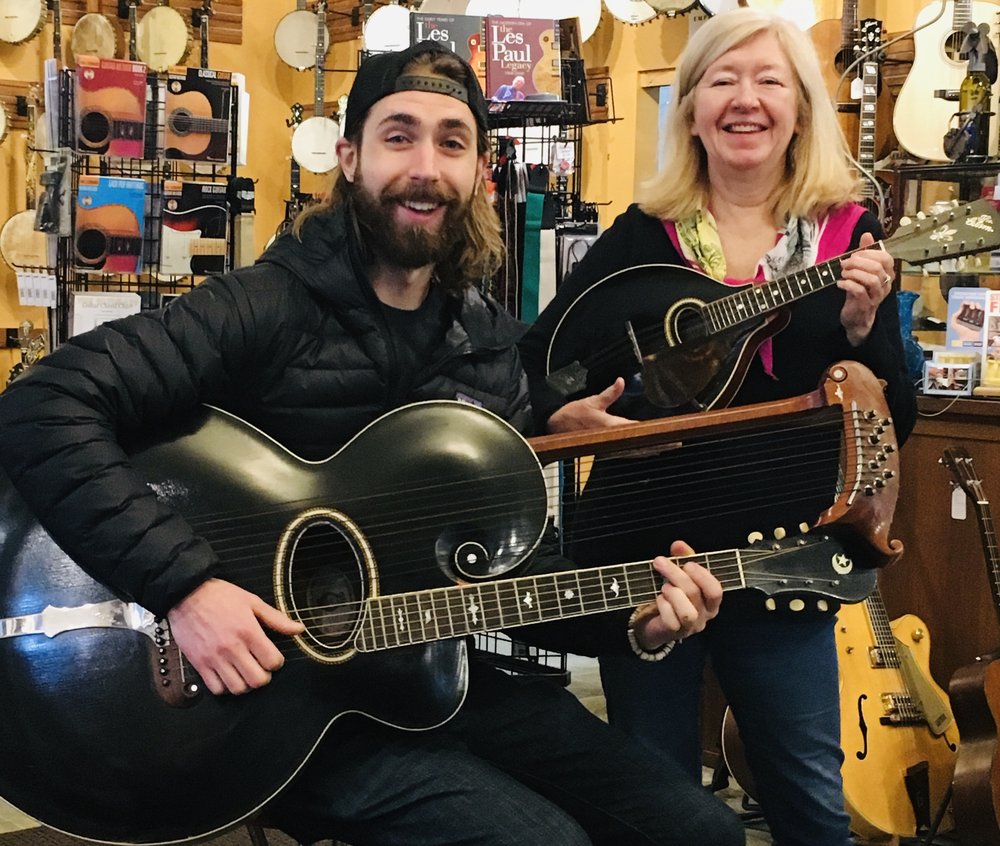 Black, black, black is the color of my true love's guitar and mandolin!