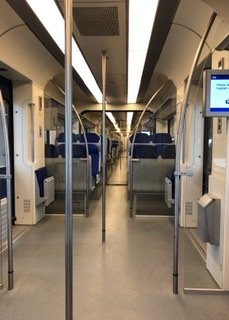 The tram on the way out of Holland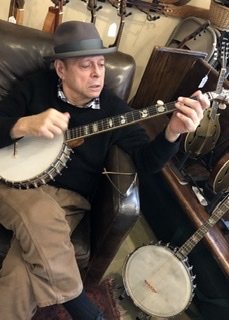 Wouldn't it be incredible if, after this whole thing plays out, after being cooped up for a month or more we've been able to learn a new musical tune or learn to get along with each other in a closer setting. It is paramount that we come out on the other side as better people, and being able to play better music with each other. Anyone wishing to speak directly with John his mobile number is 585-733-3429. Caller ID required.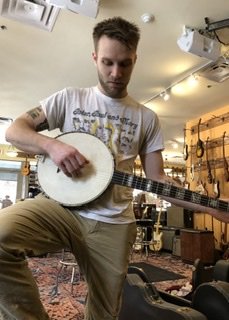 Thanks to Ryan Yarmel who oversaw the store during our absence at such a critical time.
NEWSLETTER Return from European vacation
March 30th, 2020
Dear Friends, Customers and Associates,
Greetings and warm wishes. With the "vacation of a lifetime" turned upside down, Julie and I returned from Europe on Wednesday. We felt we needed to get home while air travel was still accessible and help Ryan with the logistics of running the business during this crisis. Like most other guitar shops around the country, we are only open for online, website shopping. Sadly, the doors are closed to our local customers, musicians and friends. While our staff has been cut back, we are still actively answering inquiries, filling phone orders and shipping instruments around the world. If you are a local customer, please call us and we can arrange for a curbside pickup or other ways to deliver what you need. We really appreciate the outpouring of support from our loyal fans.
Make no mistake, this is the most significant event of our lifetime. My friends in Europe felt that the eeriness on the streets was akin to the days before World War II broke out. "You knew something was happening but you didn't know what it was". Everything was closed and there were just a few people on the streets, keeping their distance from each other. The tragic loss of life in Italy spurred other European countries to take quick action and while we felt safe in the Netherlands, we knew that it was our main responsibility to be with friends and family back in America. Of course, Julie and I are in home confinement for 14 days and we have ample time to brainstorm ideas about reinventing Bernunzio Uptown Music.
Julie taught me long ago that if things don't turn out like you expect, then you learn to improvise and that is where the fun begins.
Peace and good wishes to all. Our thoughts are with you and with all of humanity. Let kindness and love guide us.
John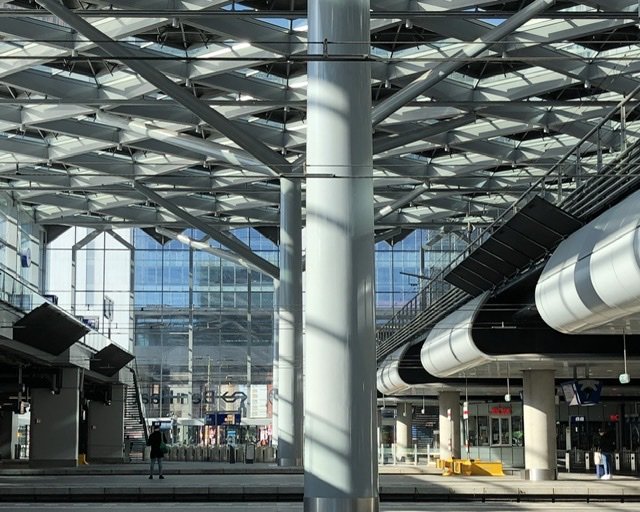 Central Station Den Hague....abandoned
Make no mistake we had two peaceful weeks in the Netherlands but we missed seeing our family in Sicily and we hope to get back there when things calm down.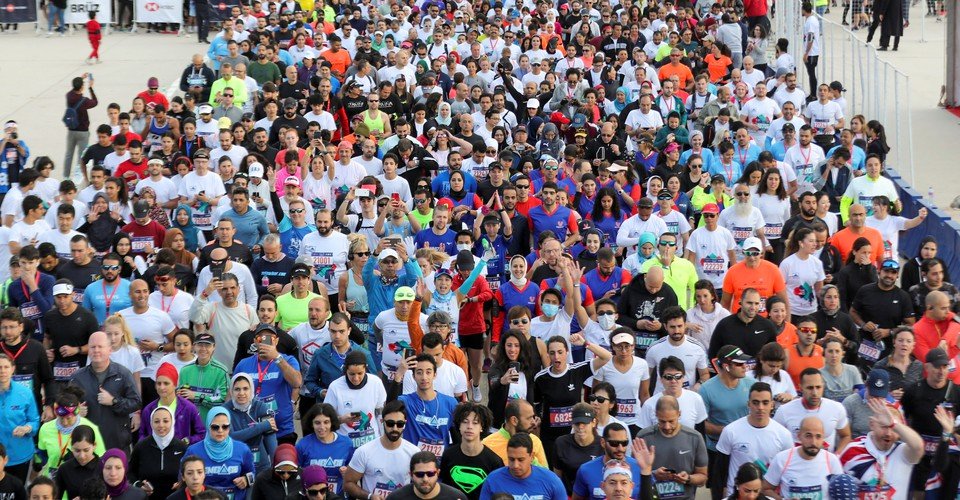 it is incredible to think that we really need the cooperation of 7.8 billion people!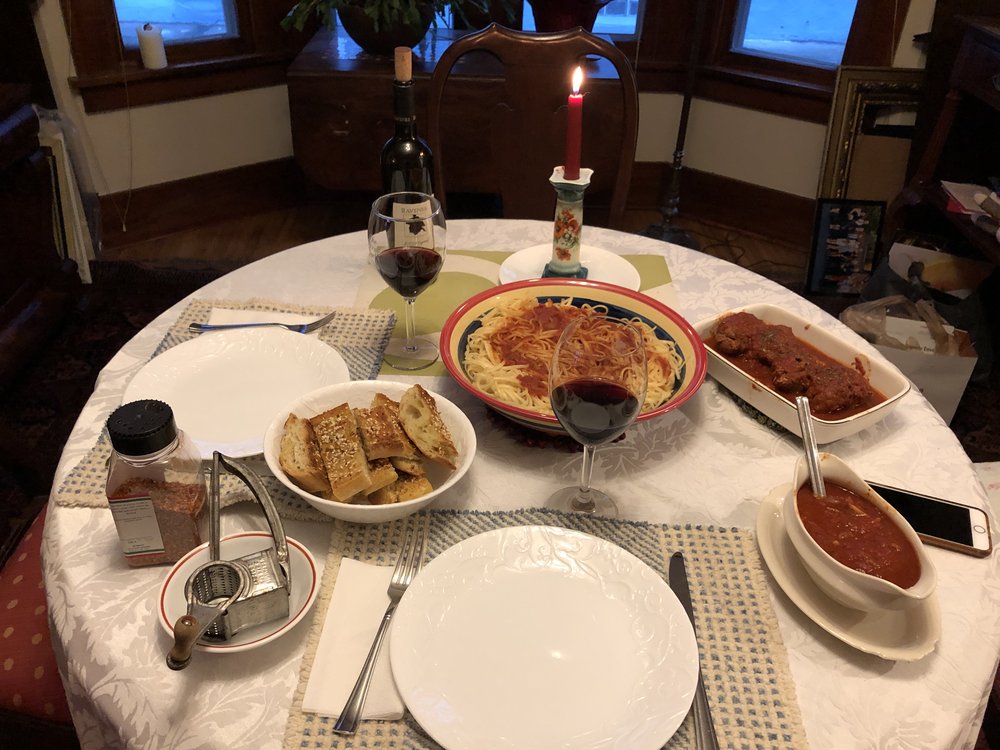 Sunday sauce for two is lovely but we're still missing our family.