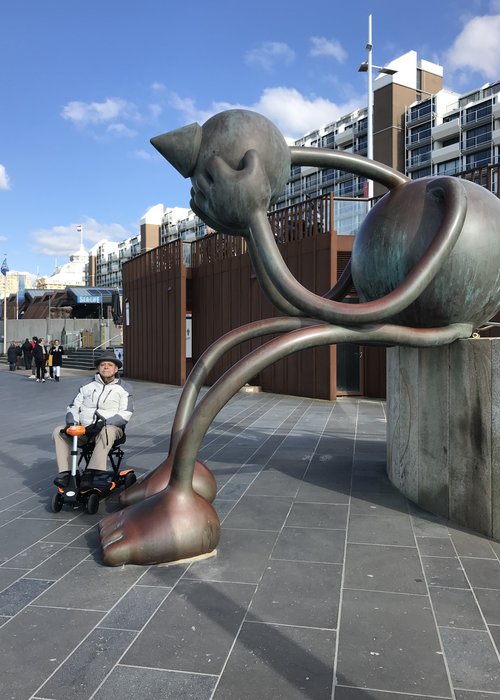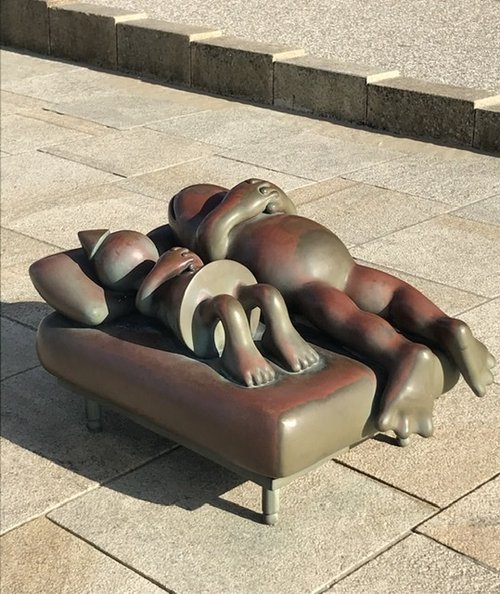 Well, we thought we would be basking in the sun...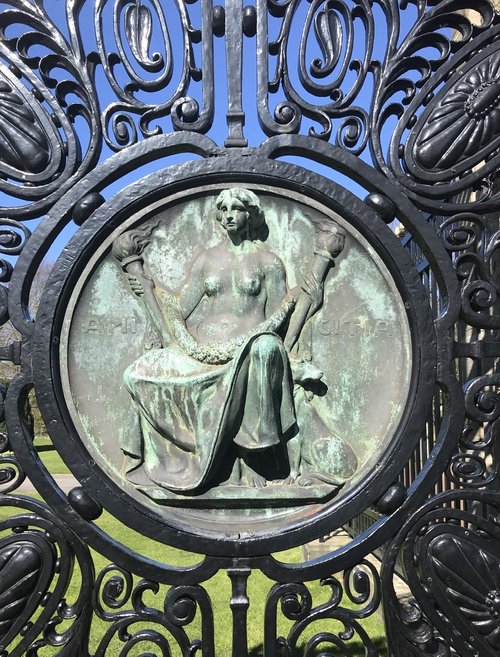 One of four medallions on the gates of the Peace Palace
NEWSLETTER in Holland
March 23rd, 2020
Dear Friends, Customers and Associates,
The photo of the large sculpture and John on his little orange scooter sums up the times we are currently experiencing. Determination and resiliency in the face of sadness and despair has been the theme around the world.
We are amazed and humbled by our friends and customers who continue to support Bernunzio Uptown Music during this very challenging time. Our staff has also gone above and beyond to keep things moving and shaking in our absence. We send love and big THANK YOU to everyone and hope that you remain healthy and safe.
In Rochester we have a strong and vibrant music scene. Sadly, the musicians who are the lifeblood of our industry have been especially hard hit by this crisis. I for one have listened to much more music this week than in ages. With all of the social distancing the musical airwaves have been alive with creative efforts from every musician I know. Life-long amateurs are actually practicing and playing and learning again. If you are a musician in need, please let us know. We will do what we can to help you.

Julie and I have been quietly hanging out in Den Haag for two weeks. Our carefully planned trip to Sicily was canceled as has happened to millions of other travelers. Like the US, many businesses are shut down and the economy is hurting. This has given us a much needed opportunity to get reacquainted, take long walks and cook together. We plan to follow this model during our self-quarantine back home.
The store is open for ONLINE orders or by appointment. We are also offering free local deliveries and FREE DOMESTIC SHIPPING for online orders of $100 or more. If you are an international customer, we will be happy to quote you a great shipping rate for your purchase. We are accepting deliveries of instruments and supplies sent to the store. Ryan will be manning the phones until Julie and I return from the Netherlands.
Sincerely,
John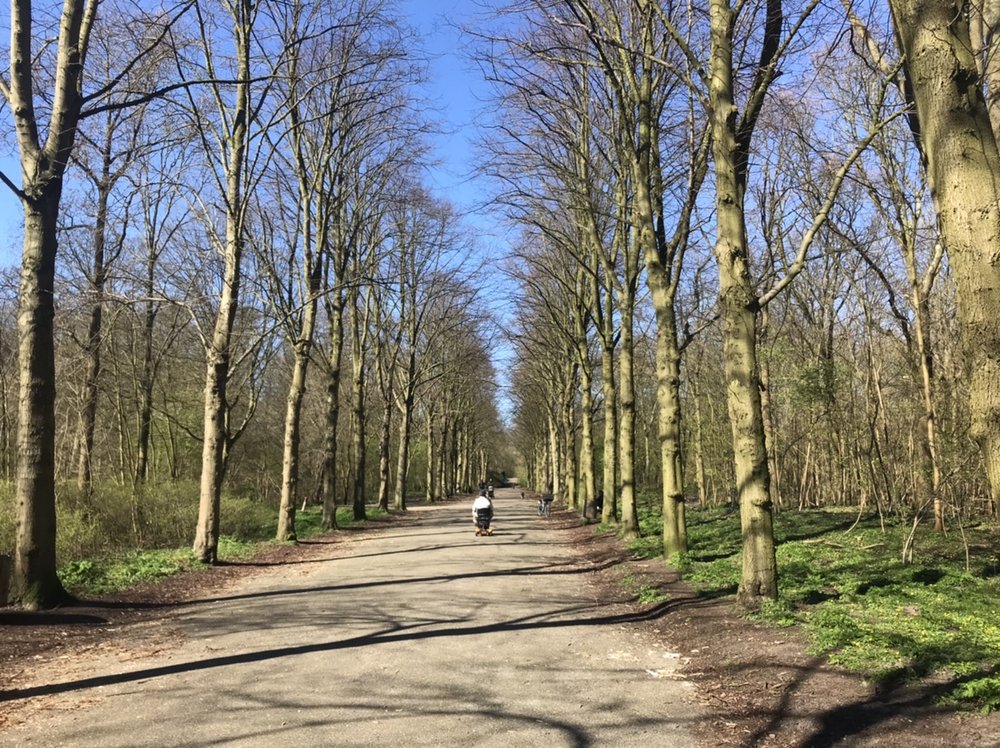 The Scheveningse Bosjes Park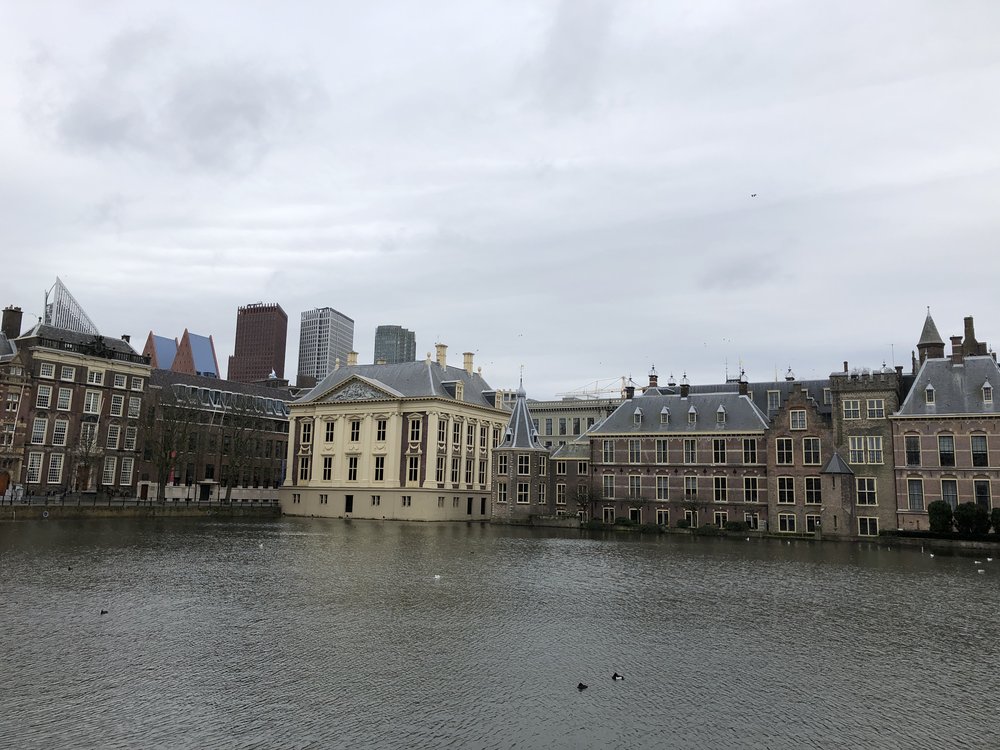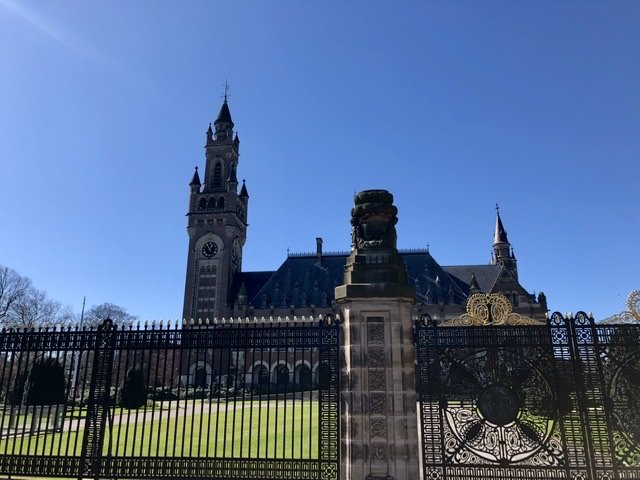 The Peace Palace...shuttered....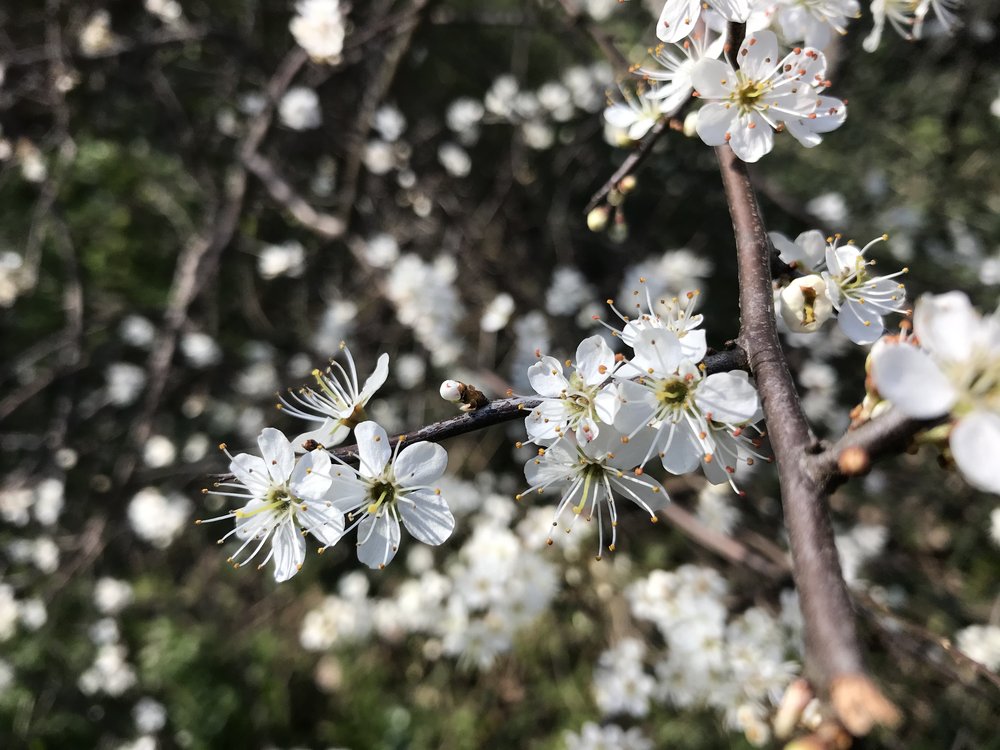 you can't hold back the spring...