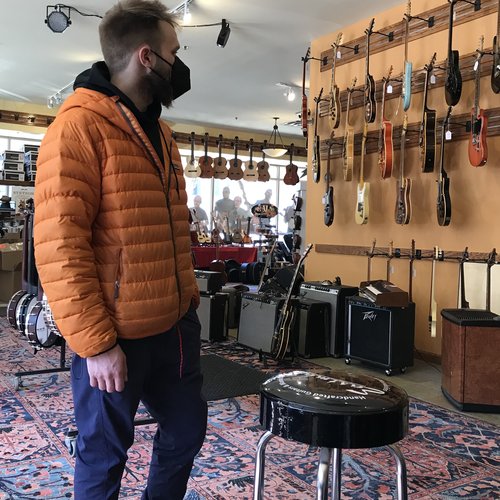 Ryan Yarmel gives the recent inventory a once over.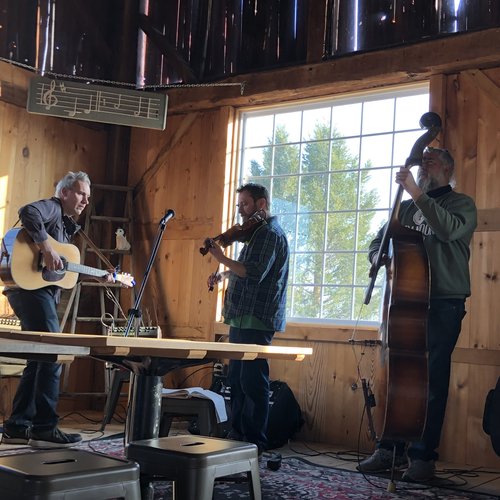 For the first time in a year Julie and I got to see some live music. On St. Patrick's Day, the local band, String Theory give a nice little concert at Abandoned Brewery.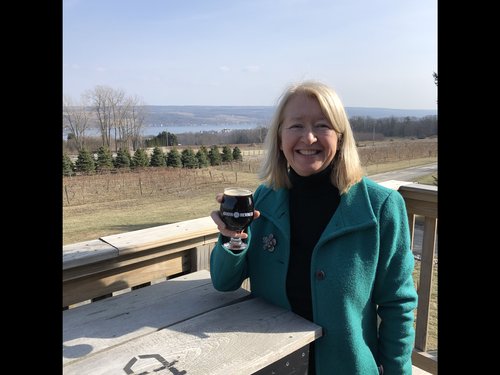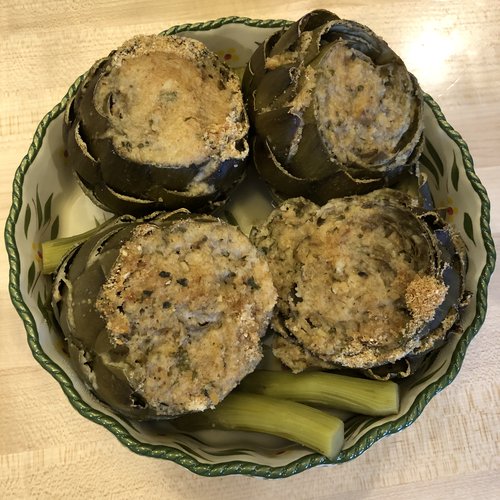 March 17 was St. Patrick's day BUT March 19 was St. Joseph's day and instead of four leaf clovers we had artichokes. See a bread recipe and an interesting story about the St. Joseph tradition under a picture below..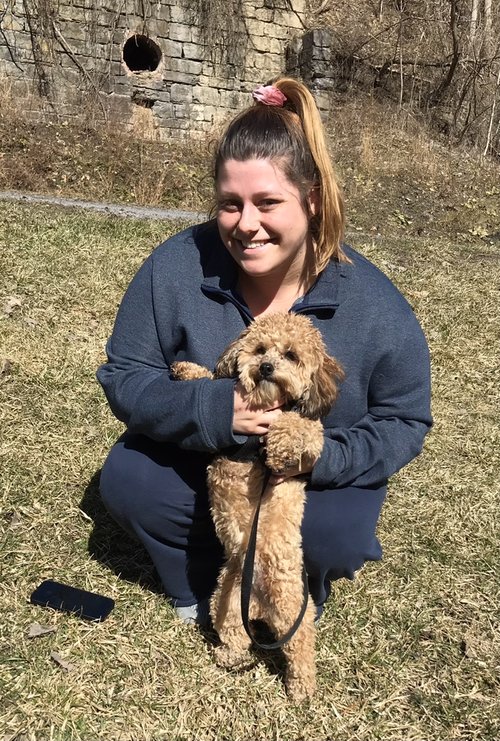 Our daughter Grace and her constant companion Penny came down to visit us this weekend. We had a riot.
NEWSLETTER passion is what drives the business
March 22nd, 2021
Good Morning Folks,

I spent Thursday and Friday of last week at the store. I must say that the face of Uptown Music has really changed. The whole appearance, the inventory and the ambience is reflecting those folks who work there now. And that is a good thing. I sold a guitar to one of my staff members this week. I sold it at a very good price on the provision that if he decides to ever get rid of it, I get to buy it back for that price. One reason I did this is because I could see the passion in his eyes for this particular instrument. I've been training these guys for years; explaining all the intricacies of vintage instruments and what to look for....but what I can't train them.... what has to come from the inside...that is the passion. And passion drive this business and if the owners of the business don't have the passion, the business won't survive. I tell them if you don't have passion for what you sell you might as will be selling refrigerators. It seems to be working....I have an excellent and passionate staff.
One year ago we were trapped in the Netherlands. Our trip of a lifetime to Sicily had been canceled due to something called COVID-19. Little did we know one year ago what would transpire over the course of the next 12 months. It is certainly an interesting time to be alive. Be well, stay safe, and have some fun!

Sincerely,
John Bernunzio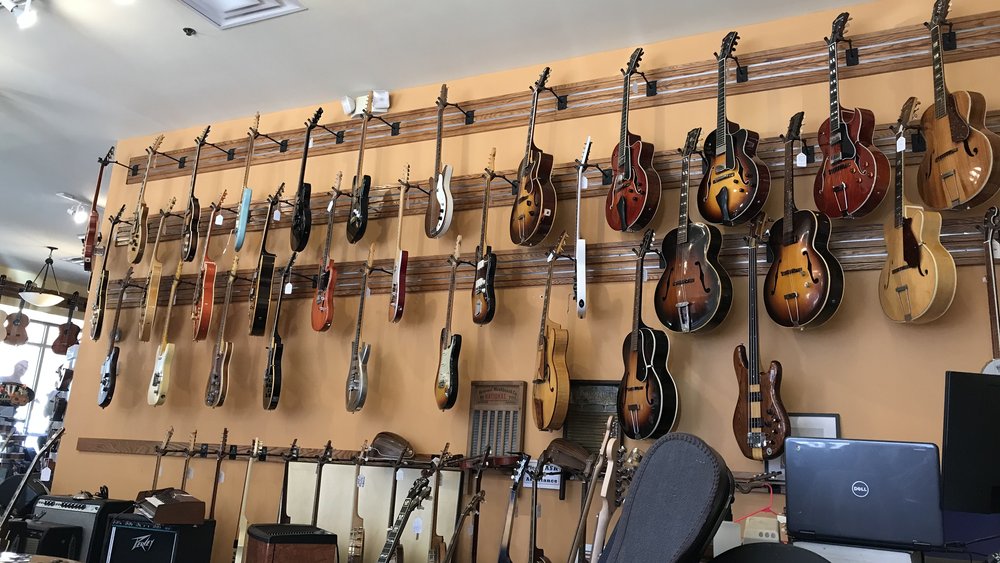 The ever-changing inventory at Bernunzio Uptown Music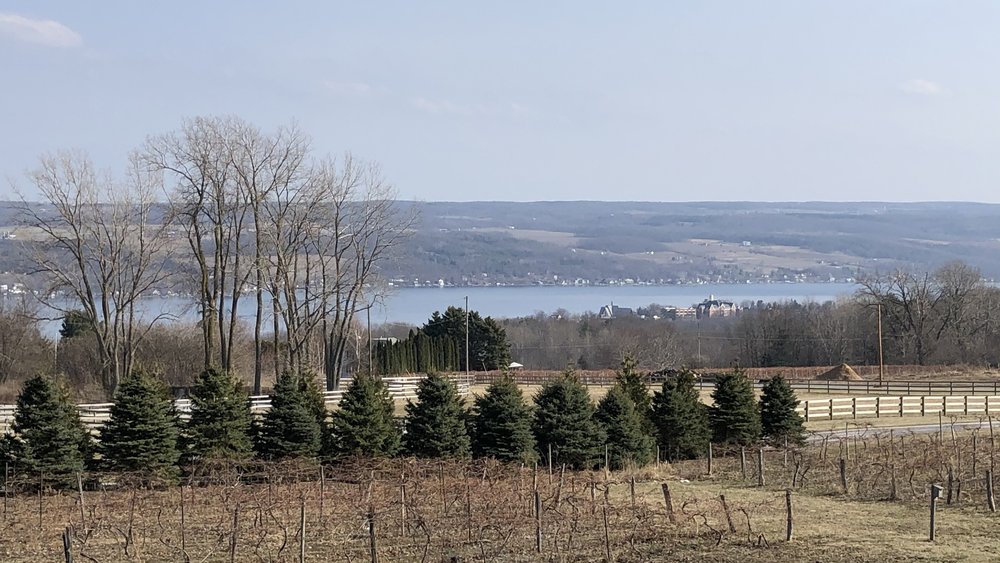 High above Keuka Lake at Abandoned Brewery on St. Patrick's Day.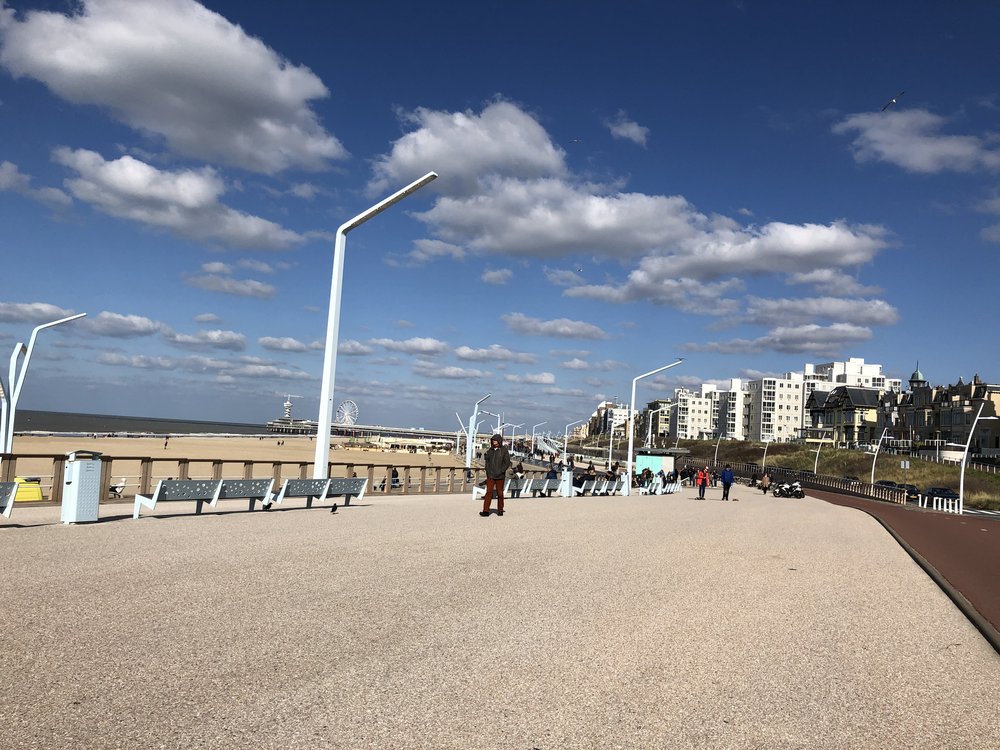 One year ago Julie and I were in Holland. Who could predict what the next 12 months would bring?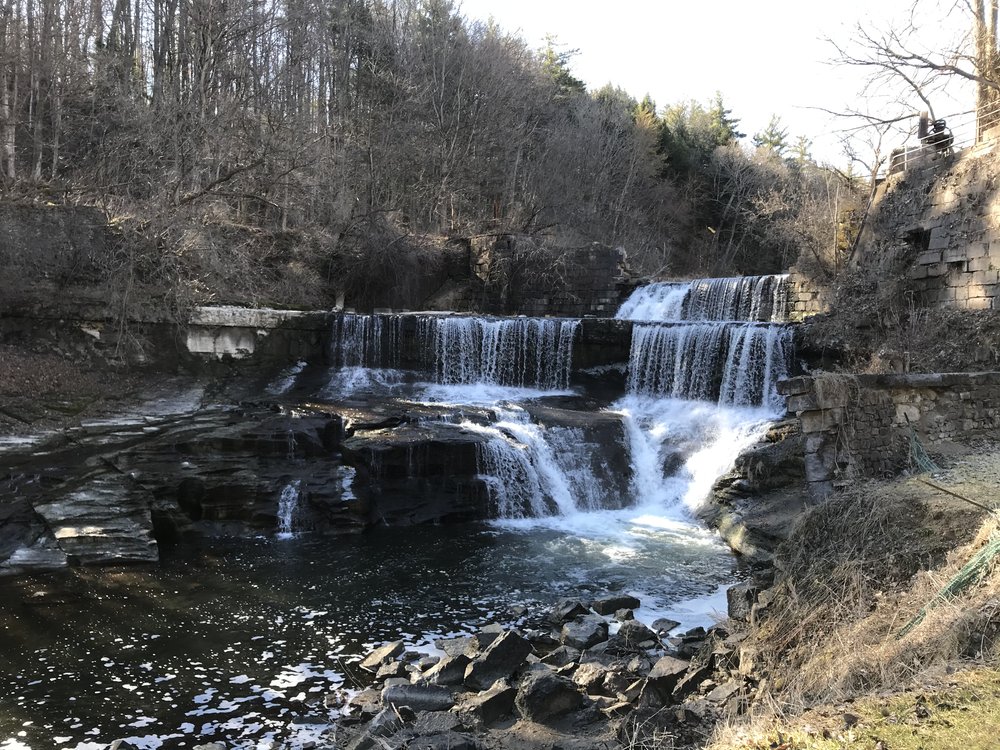 Julie and Grace and the dogs hiked the Keuka Outlet Trail to Seneca Mills Falls and saw the remnants of the old mill from the 1790s.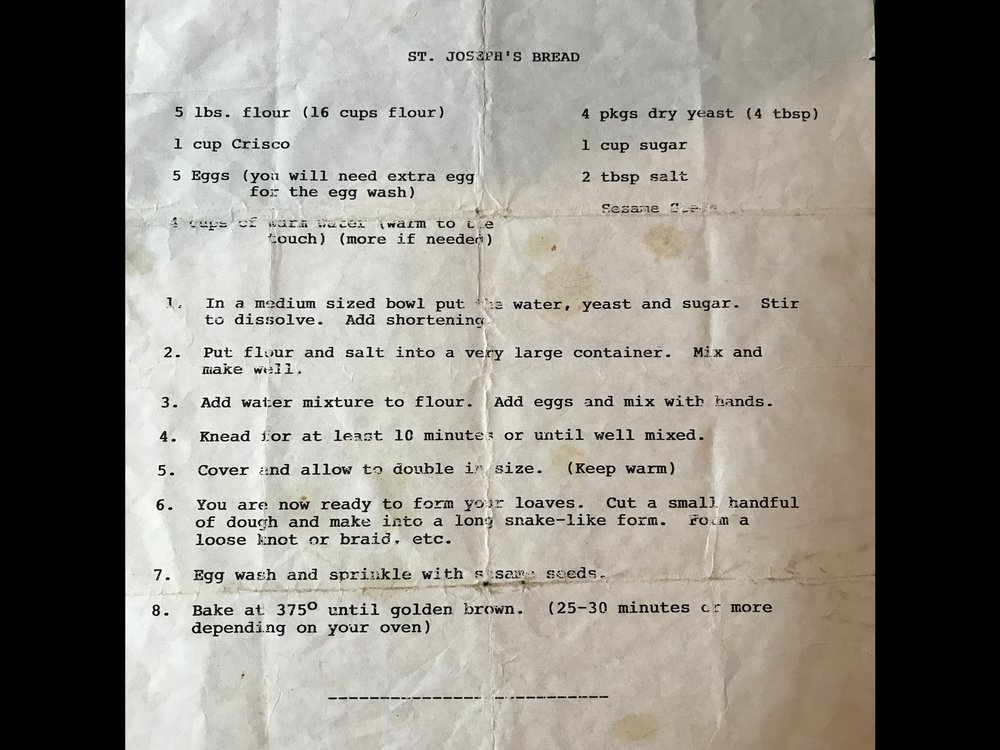 My Dad's recipe for St. Joseph's bread.
The old Italian ladies from the neighborhood around my father's bakery would always approach him before the Saint Joseph holiday and ask if he would help them make bread for their table. I was a young kid at the time and I enjoyed going there on Saturdays and watching them make bread of different shapes from the tradition of the Saint Joseph table. There were breads shaped like lilies and artichokes and staffs and crosses all representing the holy theme. It would get quite competitive between the groups of old ladies and my dad would try to keep them from each other. I remember him telling me once one of the lady got in trouble because one of her relatives, from Sicily, sent her some poppyseeds to put on top of the bread. The Federal Bureau of Narcotics was at her door wanting to know what these were for!
The breads were part of a large table that would be assembled with vegetable dishes that were spring oriented, cheeses and deserts to make one buckle at the knees. No meats, some fish, no tomatoes. All stringent rules. The celebration is a Sicilian tradition that dates back centuries. There was a drought and the people prayed to Saint Joseph asking for rain. When it finally rained, the countryside became alive again. Each year on his feast day Churches, devout individuals and large families will host a St. Joseph's Day table. The assembly is then given away to the needy and of course all of the invitees. It is quite the experience and Julie and I hosted many over the years at East Ave.
As a kid, I just like to have my hands in the dough. Sometimes I would make rather strange shapes of breads like turtles or alligators or perhaps something a little more risqué. It invariably led me into trouble. But nothing got me more trouble than the day I asked why Italians honored Saint Joseph, because, after all, he wasn't Italian...of course he was Jewish. This was met by the gnashing of teeth and the gasping of breath by the ladies waiting for their bread to bake. They had never heard of something so blasphemous. One of them, to prove me wrong, even pulled out a holy card. On the card she said, "look, what does it say?" Of course the card said "San Giuseppe". That was proof enough for them. My reply was "Well, what about Jesus?". My father gave me a quick, stern look and said under his breath, John don't start anything; go in the other room!
Still, I celebrate St. Joseph every year on March 19th. He was the patron saint of workers, fathers and, of a happy death. So, here's to a happy death!