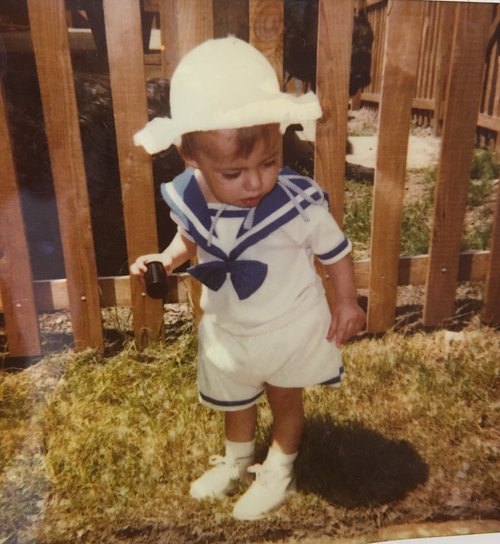 This week my little Rose Katina Bernunzio-Barocio turns 30 years old. Hard to believe this dainty little girl is now a super Math teacher in the city of Rochester.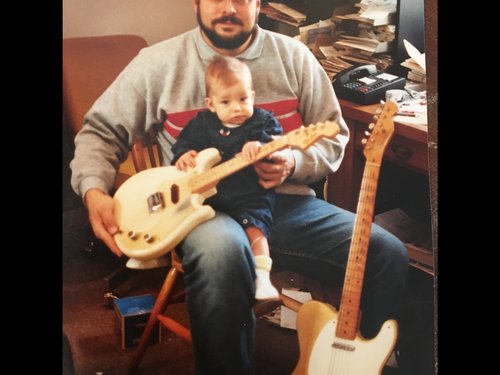 Rose would often accompany me on my ventures for vintage instruments. Here she is with a 1950s Tele and rare, blonde Fender Mandocastor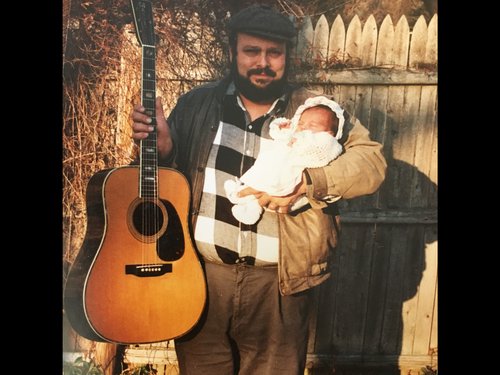 The year Rose was born was also the year I bought my very first Martin D 45. It was a 1941 so that made it 48 years old then and it's 78 years old now and neatly tucked away in a private collection. It was a great guitar and I was proud to be able to sell it for the handsome sum of $20,000! The last D 45 that we sold went for more than 10 times that!
John's Corner March 18th 2019 roses birthday Saint Kitts story
March 18, 2019
Good Morning Folks,
This week has it been a busy one as Julie had minor surgery and I had to provide care. It's usually the other way around but I enjoyed helping her recuperate. As a result I haven't had much time to put together a weekly newsletter so I thought I would share this post from three years ago on Facebook. I had been visiting my brother Tom on the island of St. Kitts when the following incident occurred:
"The Island of Saint Kitts is a very mystical place. While I've had many incredible experiences here, yesterday's event sticks out in my mind as one that I'd like to share. There is a local here by the name of Kareem. He has a "flock" of horses that he tethers at the beach. He gives rides to people for a fee. He also travels on a donkey and goes to tourist spots with his pet monkey. He wears a large Rasta hat and sunglasses with one lens missing. All in all it is an interesting site At any rate, my brother has taken a liking to the horses. On nearly a daily basis he brings carrots to them and especially for little pony who is so charming.
During yesterday's run with the carrot bag we had a strange encounter. A tourist from the fancy Marriott complex that encompasses a good deal of the beach ran up to us. She explained that she had a great deal of experience with horses and these animals were mal-nourished, poorly cared for and in need of cleaning especially their hooves. She said that she spent 2 1/2 hours of her personal "beach time" hauling water for the horses because she felt they were thirsty. She said she was an expert in horse care and whoever owned these horses should be put in prison. She just said she was going to contact the proper authorities including the local veterinary college Ross University. We explained that Kareem really loves the horses and takes care of them on a daily basis but she would hear nothing of it. I then had to interject. Madam, I said" this is a Third World country. There are people here who live in villages that have only two communal bathrooms for the entire village. Maybe you should rethink what you say." She glared angrily at us and stormed off. Later in the day we saw Kareem and told him of the story. His reply was simple, "Tell her to call 911". In actuality he rescued these animals from a place where they were ill cared for. Ah, the Ugly American is still alive and well."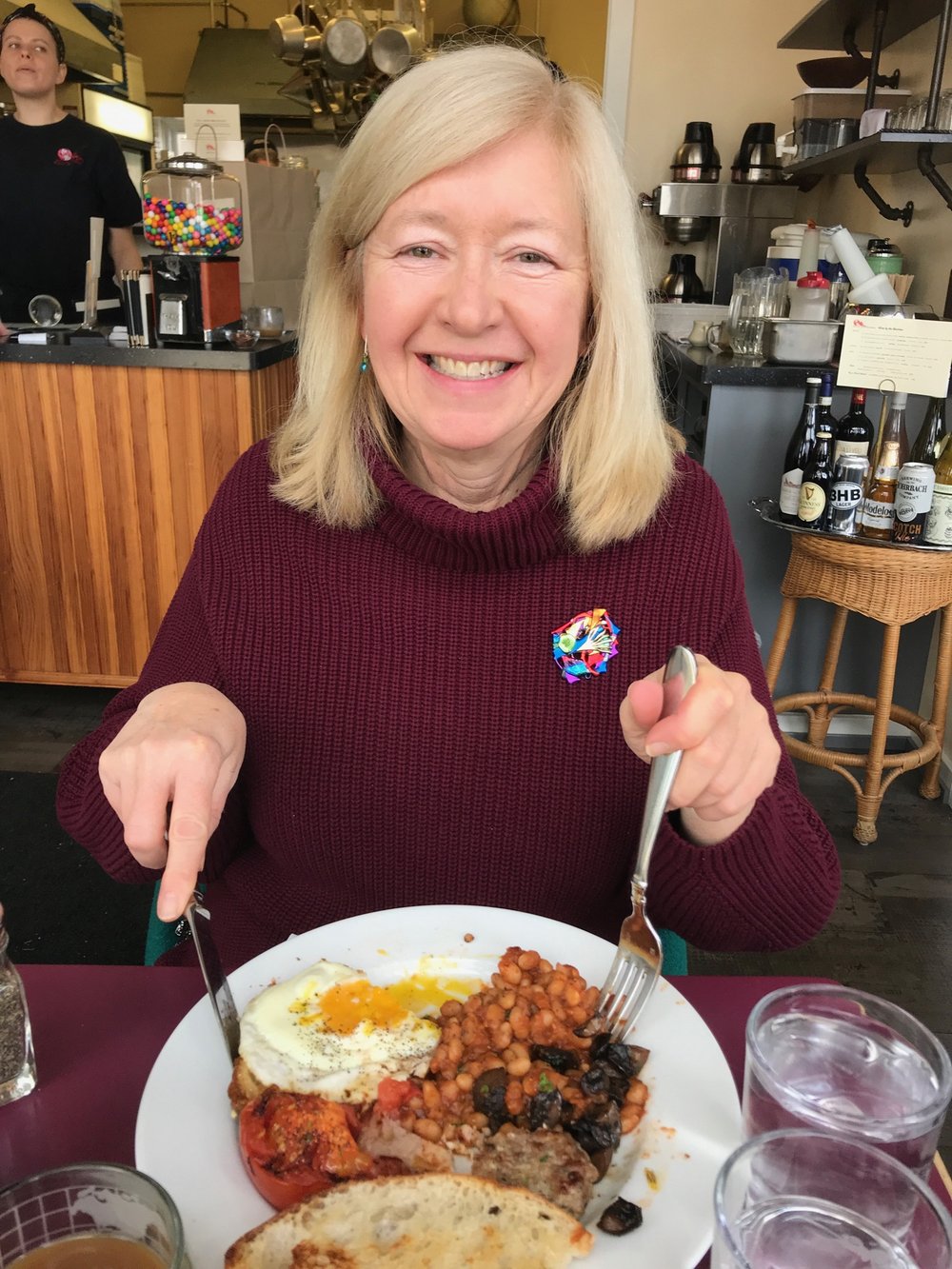 of course surgery on a Thursday could not keep Julie from an Irish Breakfast on St. Patrick's day at Atlas Eats.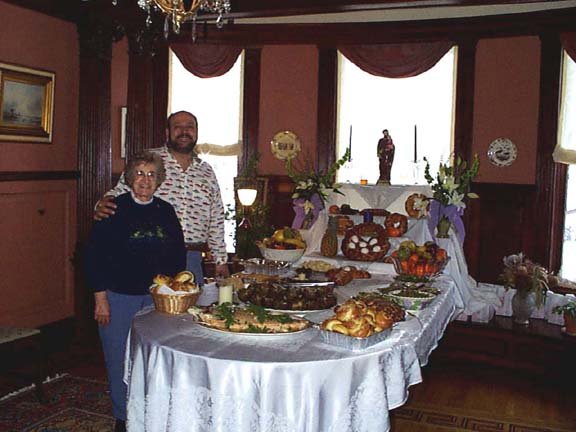 Tuesday, March 19th is St. Joseph's Day traditionally celebrated by Sicilian families as a way of giving back to the community and sharing seasonal food. We always held a table at the house on East Ave as a fund raiser for a local Church youth group. The picture above is with my late Mom, Clara Bernunzio at one of our tables from back then.