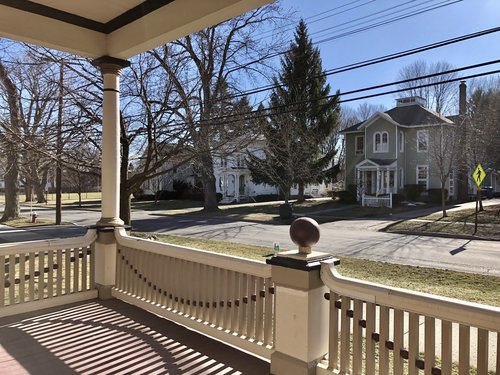 Let's start the tour with a little view from my front porch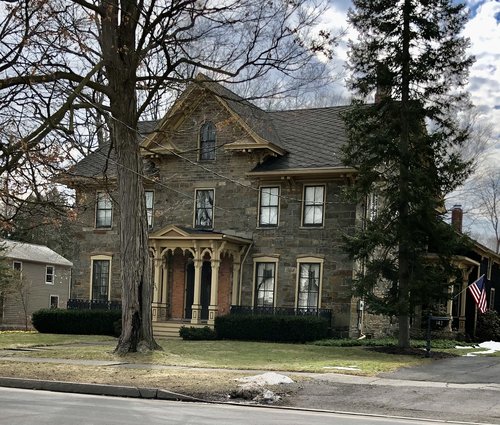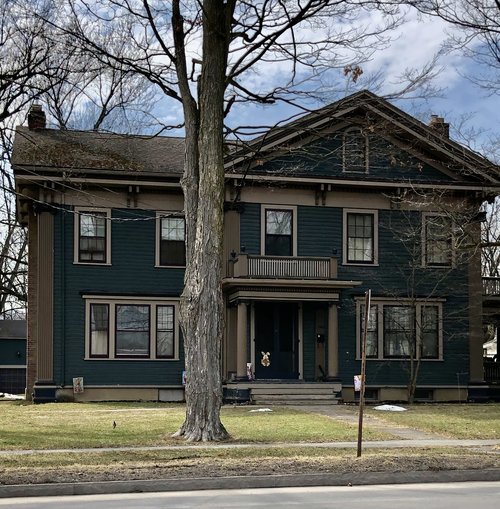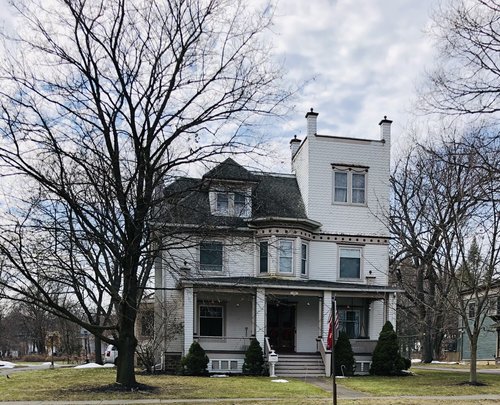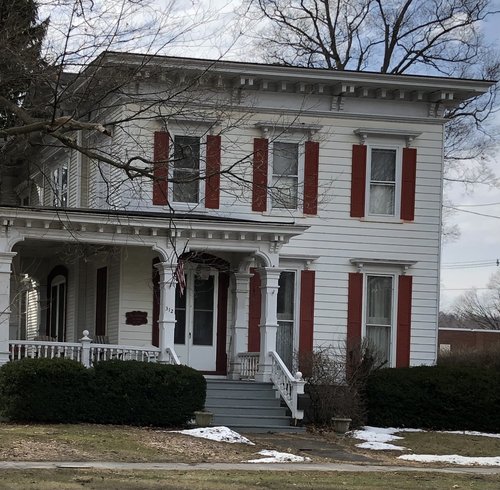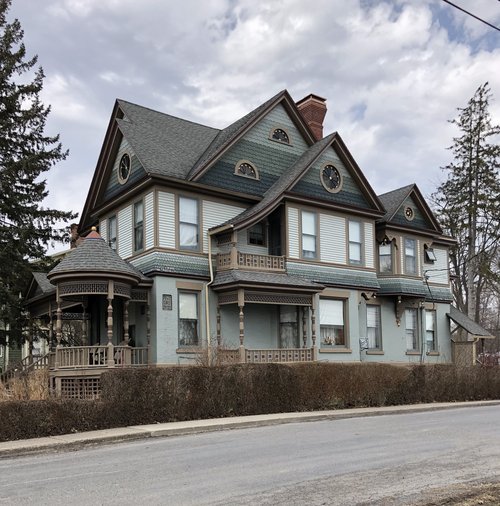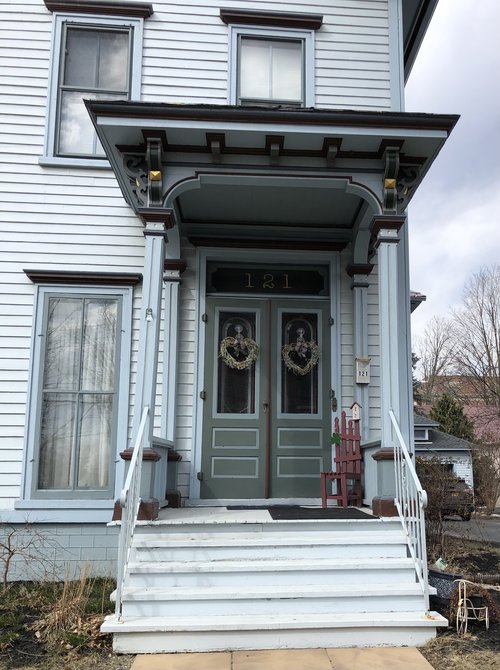 NEWSLETTER. Driving my car around Penn Yan
March 15th, 2021
Good Morning Folks,
Halfway through the month of March and spring can't be far away! Even though the next few days promise to be a bit of winter reprise, this past week we experienced beautiful spring like days in the 60s. As part of my rehab I decided to get outside even though I'm not walking long distances. Julie went back to Rochester on Thursday after getting her first vaccine. I toughed it out alone and was able to get my trusty cart fired up. I drove around a small village of Penn Yan and took many pictures of the neighboring houses. PY is an old town and some of the houses certainly need considerable work. It must have been a beautiful and prosperous town in its heyday. Perhaps we can participate in a rebirth as we intend to fully restore this old gem to its former glory.
Penn Yan lies in the heart of the Finger Lakes region. This unique area encompasses the majority of central New State from Rochester to Syracuse. It is series of eleven, long, narrow lakes flowing north towards Lake Ontario. They were carved out by the receding ice of the last glacial age. The lakes have their own unique style and the entire area has long been a recreational haven and a superb wine growing region. It is now being considered as a National Heritage Site. They are asking for community input on their website and explaining the benefits of being included in this list. For those interested that link is shared here.

Here is a quote from their website that sums up the approach:
"National Heritage Areas (NHAs) are designated by Congress as places where natural, cultural, and historic resources combine to form a cohesive, nationally important landscape. Through their resources, NHAs tell nationally important stories that celebrate our nation's diverse heritage. NHAs are lived-in landscapes. Consequently, NHA entities collaborate with communities to determine how to make heritage relevant to local interests and needs. NHAs are a grassroots, community-driven approach to heritage conservation and economic development. Through public-private partnerships, NHA entities support historic preservation, natural resource conservation, recreation, heritage tourism, and educational projects. Leveraging funds and long-term support for projects, NHA partnerships foster pride of place and an enduring stewardship ethic."
Let's hope that this program will benefit the people who live, work and cherish this land.
Sincerely,

John Bernunzio
PS I will be I Rochester at the store on Thursday and part of Friday. Give me a call if you want to stop by.