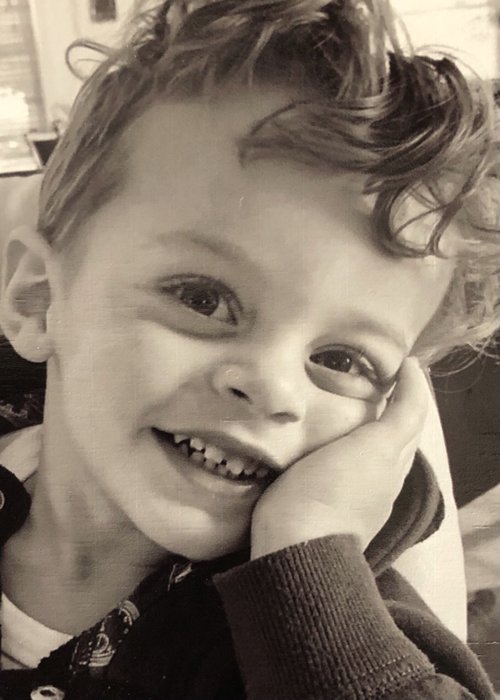 It has been said many times that "children are your investments and grandchildren are the dividends". Well this is four year old kid is great "dividend" with more on the way.
Happy Birthday Rocco John Bernunzio!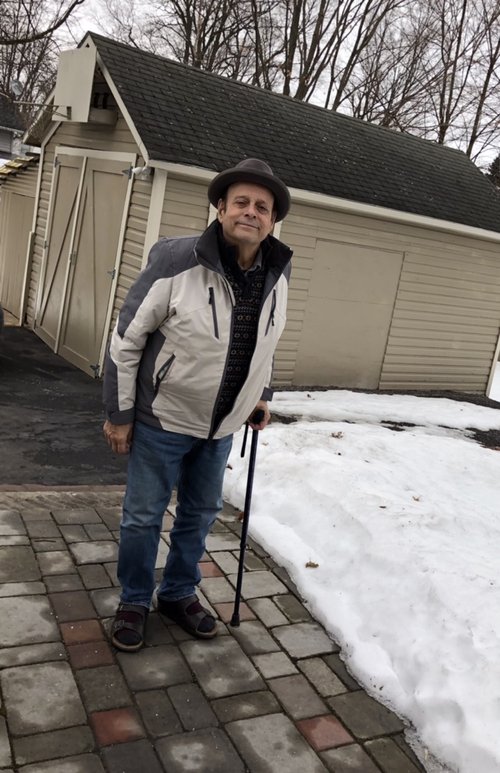 My first venture out in the "real" world since surgery. A couple of "Brewery" tastings and I could still walk upright across the patio! See you in the store this weekend hopefully.

NEWSLETTER Grampa remembered
March 1, 2021
Good Morning Folks,
As someone who has dealt in "collectibles" for most of his adult life, people would often ask me what I collect. My response was always the same...."I collect kids". Well, my 5 kids are all grown up and now my attention has turned to grandkids.....and my collection is growing. I have five as of the last census. Today is the 4th birthday of my youngest grandson, Rocco John Bernunzio. We are nearly 70 years apart. Over the past year we have not been able to spend very much time together....but we will always have summer of 2019 in Sicily! Last Sunday we were able to catch up and his mom gave me this beautiful picture of him. This summer Rocco John will be in for a big surprise with two sisters on the way!
As a kid growing up in the center city I was very close to my grandfather Patsy Randisi. We lived upstairs from my grandparents and my grandfather worked in the bakery next to their house. I always enjoyed helping him make bread, cleaning, sweeping and whatever he needed me to do. Once I kept him company when he wanted the bakery to stay open later on Christmas Eve. He would tell me stories in broken English but I only understood half of what he said. They were great stories nonetheless. Sadly, he passed away at the age of 68 leaving my grandmother a widow. Shortly after this I left my parents home and move in with my Gramma Rose....and I rarely looked back. As the oldest of six kids there wasn't much room for me in the three bedroom ranch house that my dad had built.
With my knee surgery now six weeks in the past I am starting the process of rebuilding this old worn out carcass. I've had five surgeries in the past six months and the only thing left is to begin repairing the damage that has been done from the abuse over the course of many years. My goal is to be able to walk this summer, from my house to the town and back. It is only one mile but it has been at least 10 years since that has been a reality. We have an in-home gym and I will be attending physical therapy twice a week in Penn Yan. Aftermarket parts are only helpful to a certain point. Then comes the real work...building all the muscles around the joints once again. Time will tell whether I can overcome the damage done from motorcycle accidents and sports injuries. It's an interesting time to be upright!
Meanwhile at Uptown Music things have been brisk and busy. We continue to hold to the model of "by appointment only" during the week and open hours on Saturday. Looking at the past five years, this is been the best February we have experienced. Ironically, with the store only open by appointment, the number of transactions are actually half the normal amount but at the same time the bottom line is better. I believe this is because people are getting the individual attention required to help them make their best choice. Meanwhile the best way to shop is to look at our website pick out a few things and make an appointment to see them or have them shipped to you for your approval. We will continue to follow this model until further notice. We are still actively buying quality instruments. If you have anything to sell or consign give me a call. I can always be reached on my cell phone which is 585-733-3429 to talk to any of my old customers. I had a great surprise over the weekend when I heard from old friend from Toronto. We hadn't talked in many years and it was so great to catch up with you, Bob. Thanks.
Sincerely,
John Bernunzio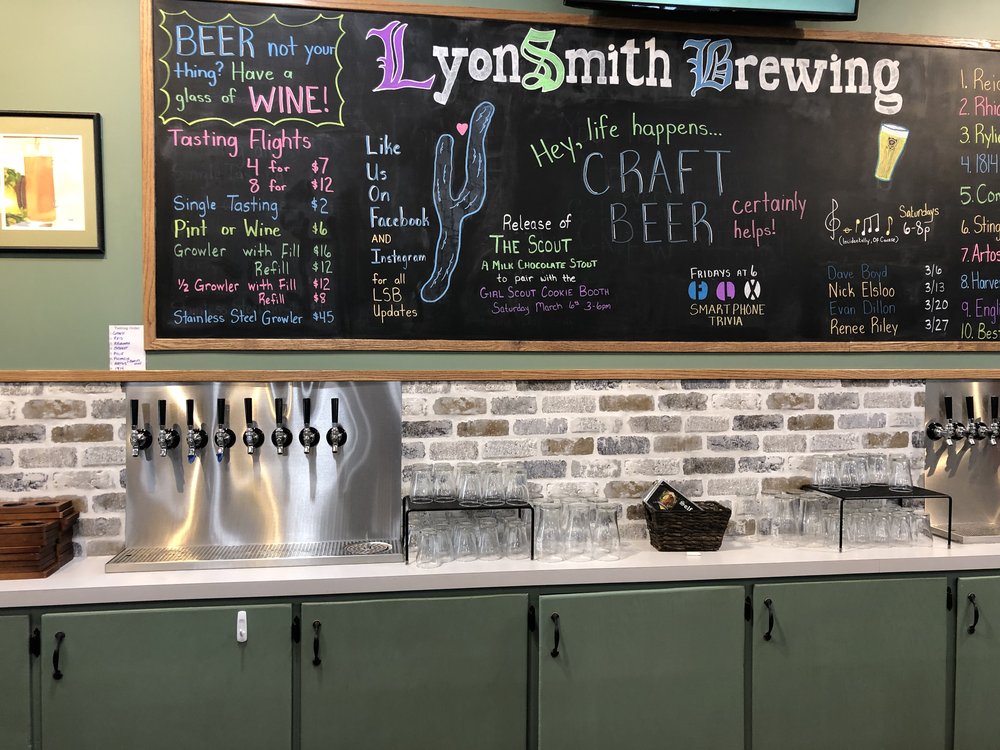 This place just opened in October. They had been located in Penn Yan previous to this but they found a permanent home outside of town near Bluff Point. We had a nice chat and a tasting. They plan to have concerts when things loosen up and we hope to work with them to recommend some musicians we know.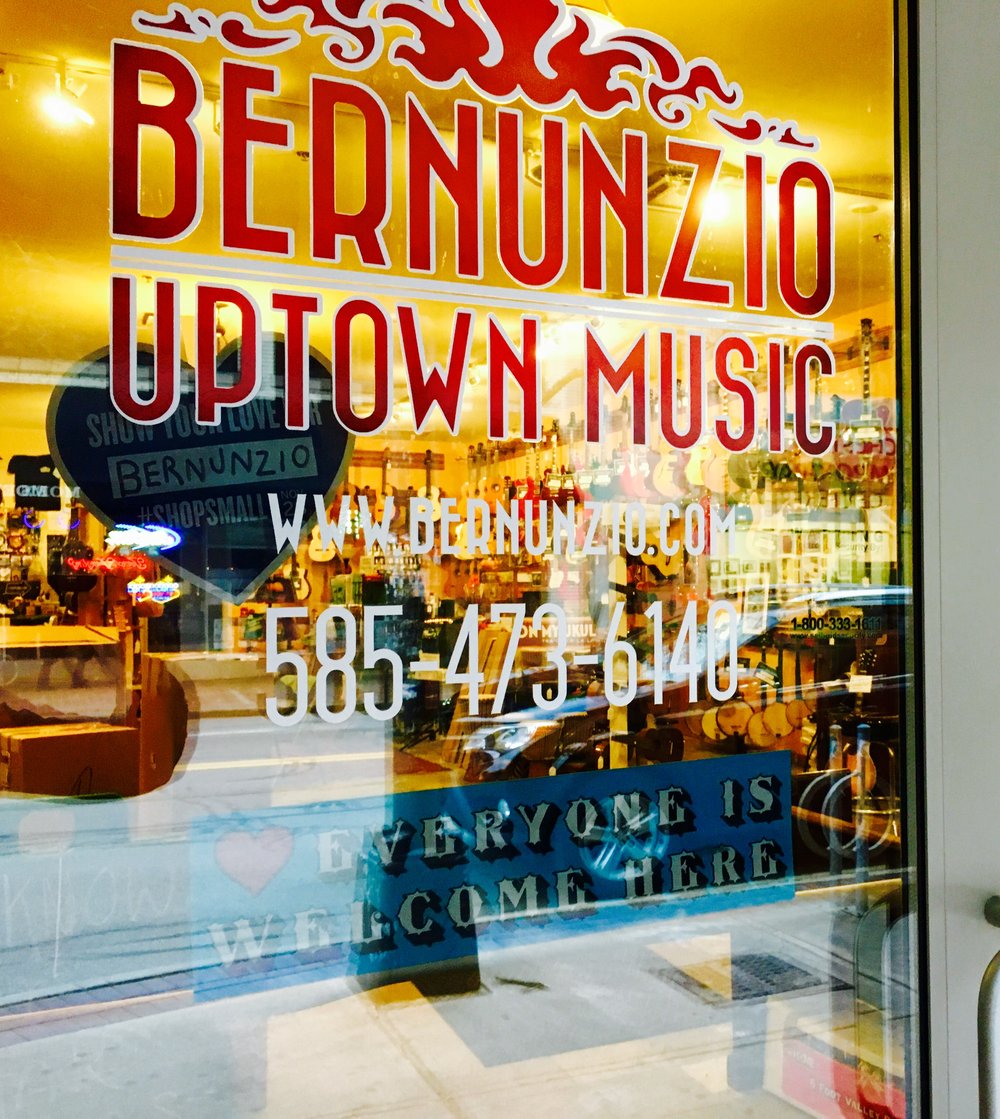 Still the best choice for vintage stringed instruments.....Hopefully I'll see some folks there on Saturday.