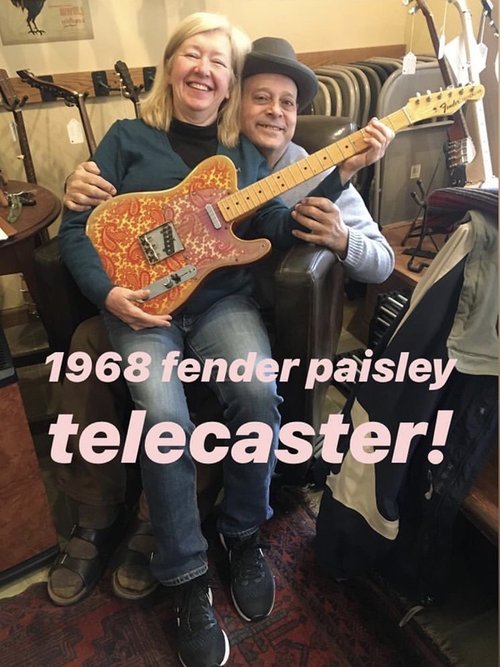 John and Julie with their new "baby".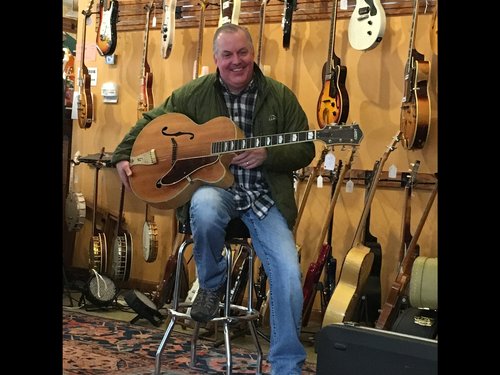 A happy customer picked up this old Gretsch Fleetwood on Saturday and could not leave the store without it. His smile shows at all.
Let me introduce our newest employee, Cammy Enaharo. She has been a customer of the store since she was a kid. She's a great ukulele player and singer songwriter in our town. We are glad to add her to our staff.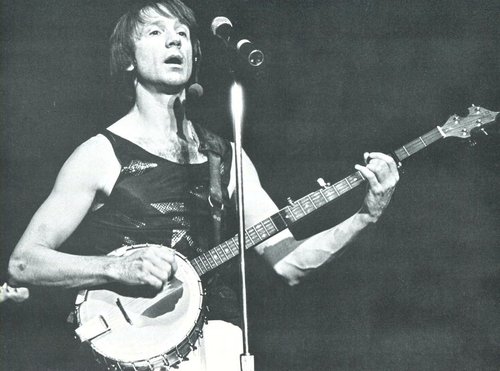 Peter Tork of the Monkeys died this week. I couldn't help but post this picture of him with an Ode long neck. Had he only stayed with the banjo!
John's Corner February 25th 2019 Paisley Telly
Good morning folks,
Back in 1979 my good friend, author and vintage guitar dealer "Jay Scott" called me up and told me to rush over to his house because he just got a Fender Paisley Telecaster. We were both vintage instrument enthusiasts but neither of us had seen one of the iconic paisley Teles from the era of "peace and love". Needless to say I rushed right over his house to get a glimpse of this icon of the 1960s. Over the course of the next 40 years I had never owned one of these classic guitars. On Thursday a local musician, no longer to be able to play because of a stroke, sold us his prized 68 Paisley telecaster. He had purchased it new in '68 and have been playing around town for the past 45 years. He cared for it lovingly and the guitar shows only mild wear. It had been refretted at some point but other than that it's beautifully original. We've had at least 40 instruments coming this past week so check our website often to see what these kids are up to!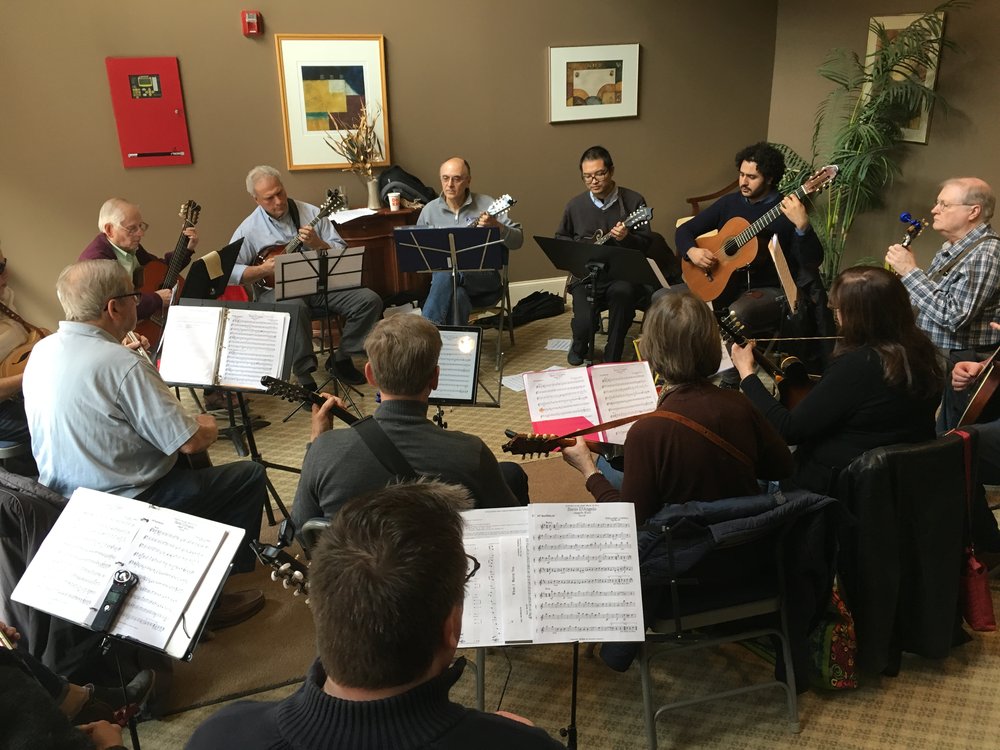 Our mandolin group got off to a fantastic start on Saturday with 16 people in attendance. For anyone wanting to participate contact us through the website. We are hoping to have group performances this Spring!