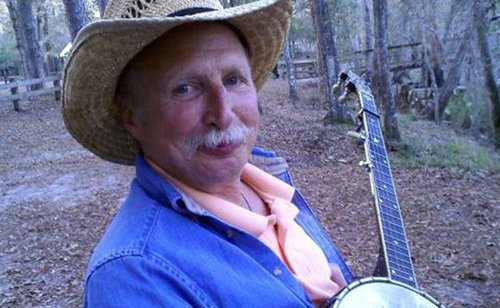 Banjo all Star Mac Benford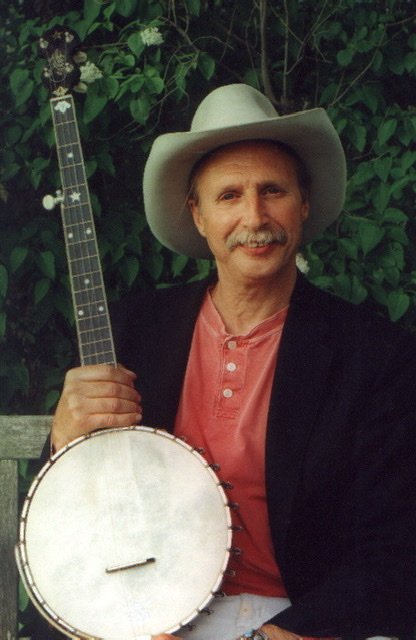 NEWSLETTER Mac Benford
February 17th, 2020
Good Morning Folks,
This weekend we sadly learned of the passing of banjo great Mac Benford. Although we met only a few times, both of those meetings left a lasting impression. Mac of course was the banjo player for the great Highwood String Band of Ithaca, New York. They were the keepers of the flame of old time music and at the very center of the old timey musical revival of the 60s and 70s. Now I had seen them play many times but I had never met Mac in person until around 1979. I happened to be in Philadelphia and was trying to trade Fred Oster out of an absolutely beautiful Whyte Laydie No 7 that he had just purchased. I remember conversing with Mac while we were standing there waiting for Fred to decide if he wanted to part with the banjo. Mac said to me "I hope you're not going to sell our great banjos out of the country." I remember telling him not to worry, that they were many, many great banjos around and no player was going to suffer for the lack of a banjo. It wasn't till around 20 years later that Mac showed up at my door at the house on East Ave. He was looking for a smaller banjo to play as his famous Orpheum No. 3 was getting a little unwieldy. It had a big 12 inch rim and was his signature banjo for many years. I had a tu-ba-phone with a very small rim from mandolin-banjo. We had converted to a five string and it suited him very well. When we got down to doing the deal Mac said, "Well what's the difference?" I said it be about $350 difference and he said I think that's kind of steep. Then I explained to him that I would be giving him $350 because his banjo was worth more than mine. He was a bit puzzled by that but he said why do you think that and I said because it's your banjo and that carries some weight in my book."Mac" left a happy customer and of course his banjo sold the next day! Blessings to Mac's large, extended family!
On a lighter note, on Saturday a young couple stopped by the store. They asked if someone would take their picture. It turns out they had met a few years ago at one of our weekly Bluegrass Jams and they had just become engaged to be married. They said that since they had met at our store, they like a picture taken there for their wedding announcement.
Ah, the power of music!

All my best,
John Bernunzio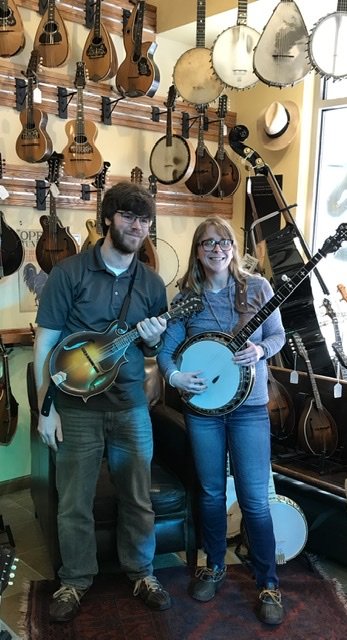 Congratulations to a happy couple