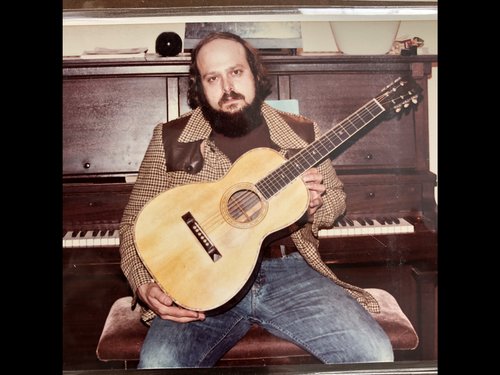 Around 1978 with a 1927 Martin 00-42. I was a fuzzy guy.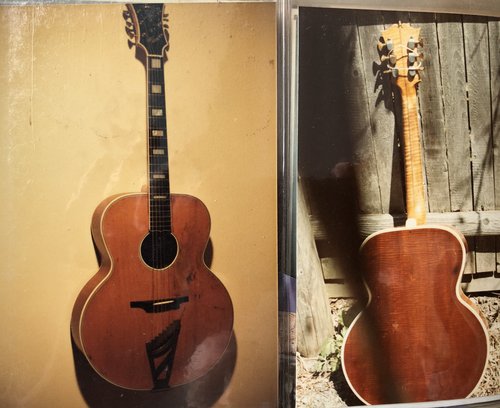 One of the best guitars I ever owned. This was a 1940 D'Angelico Style B with curly mahogany back and side and round sound hole. It was made in 1940 for a player by the name of Orlando and marked "Special" in the ledger. I got it from David Bromberg in a trade.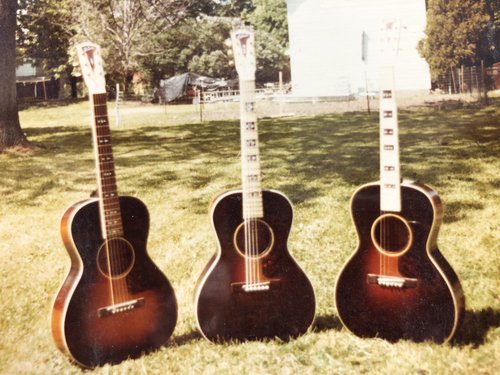 And then there was the day that Jay Scott, Dave Stutzman and I compared our Gibson Century of Progress guitars from the 1930s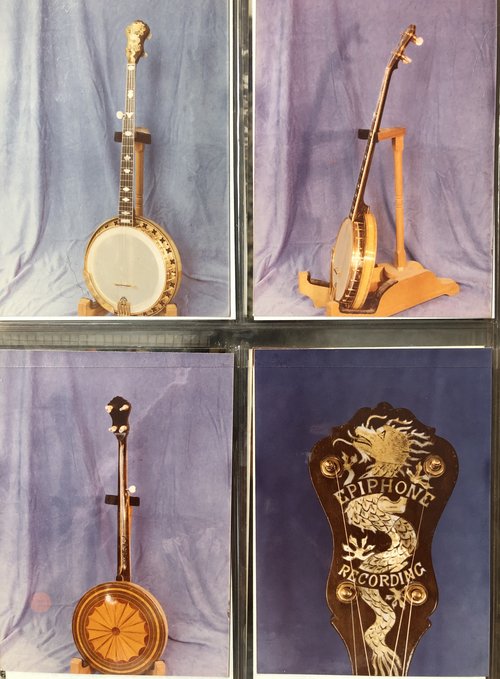 And here was a banjo that I owned twice. It's an original five string Epiphone Deluxe Recording Banjo with solid Ebony neck and dragon peghead and heel carving. The original owner was Ernie Forest and I believe at one time I had the bill of sale. I think a guy named Noam owns it now.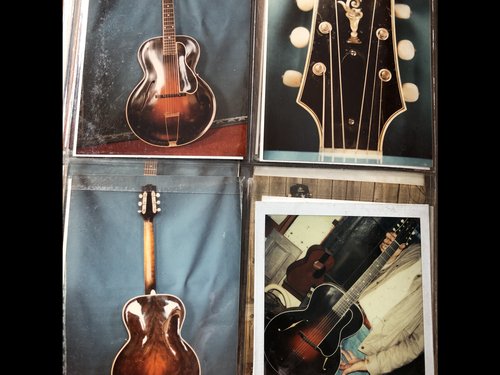 And then there was the 1924 Gibson L-5 signed by Lloyd Loar. I bought it at the Cornhill Arts Festival of all places, circa 1979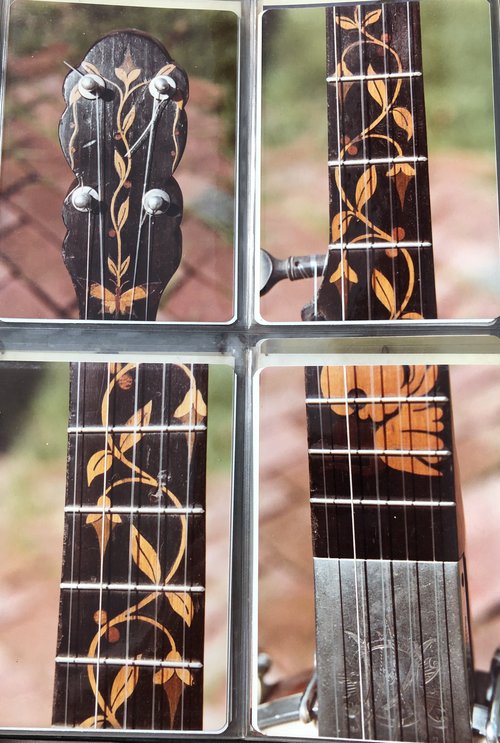 A fine old Dobson banjo with a marquetry vine fingerboard. It now resides in a museum in Japan.
NEWSLETTER memories of old instruments from pictures
February 15th 2021
Good Morning Folks,
My recuperation from surgery has given me some time to do things like look through old photo albums. I can't begin to thank all those who have reached out but mostly Julie for taking such good care of me. I'm still not up to writing very much but I did spend a day going through photos of amazing vintage instruments from my past. I thought I would share these with some comments for your entertainment. Till next week.
Julie and I continue to put things on eBay from our massive collection of banjo and guitar parts. They can all be viewed here.

Sincerely,
John Bernunzio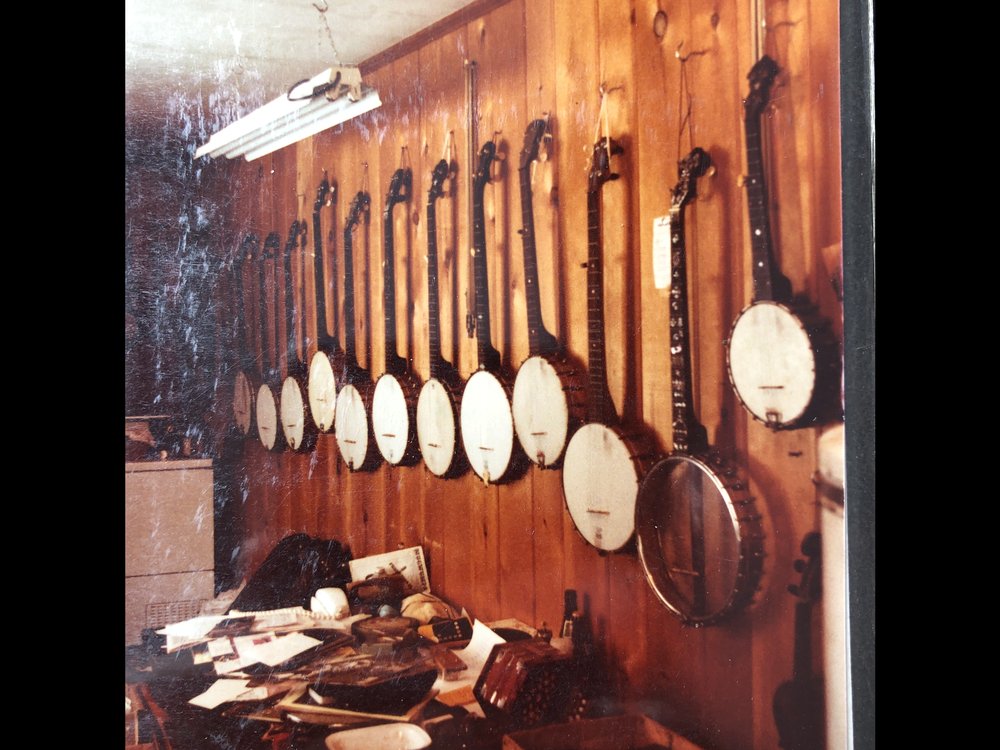 My little workshop on Harrogate Drive in Penfield, NY where I sent out my very first mailing list around 1977. I like banjos, a lot.