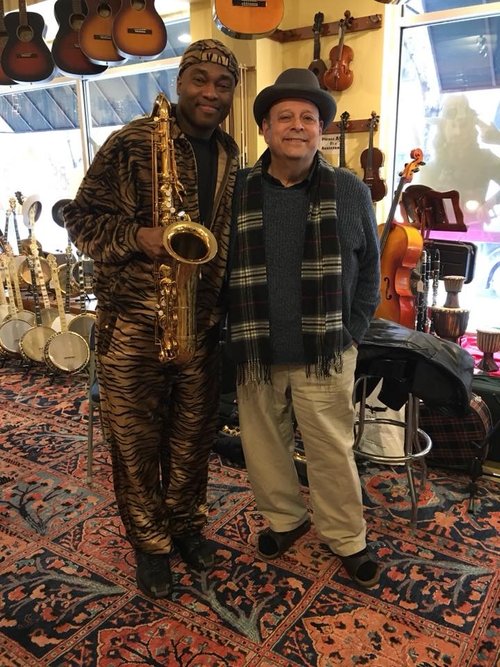 One year ago today I had the pleasure of meeting a man with impeccable taste in track suits and incredible saxophone chops. James Carter was in Rochester giving workshops at the Eastman School. It was my privilege to meet someone so knowledgeable and yet so humble. Glad our paths crossed.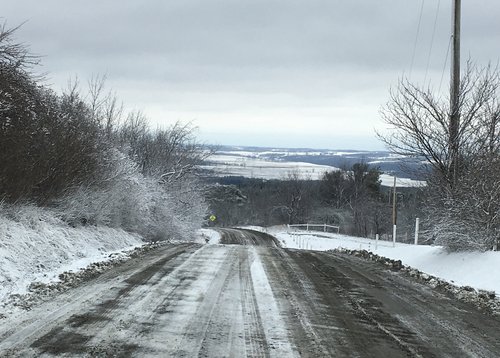 The road to the Finger Lakes wineries. The best way to combat winter "blahs"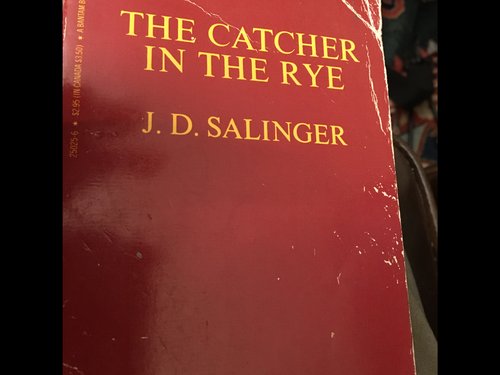 So my granddaughter Lena asks me If I've ever heard of the book, "Catcher in the Rye". Well, I told her I just about "lived" it in the early 1960s. She is reading it for school. Later that evening while putting in my books on a new shelf I came across this dusty old paperback. We are reading it together now and discussing the nuisances over coffee. Life is good
John's Corner February 4th '19 Mike Melnick
Good morning friends,
"February made me shiver" as Don McLean aptly reminds us in his classic "American Pie". We are actually in for a balmy mid 50s today coming off of a chill that enveloped much of North America last week. We are grateful for this brief respite. It also gives us time to pause and reflect....and, at this point in our life, memories are our specialty!
During a Friday grocery run we ran into an "old" customer. In 2006 when we opened the store a young, aspiring University of Rochester freshman named Mike Melnick came in the store with hopes of purchasing an Eastman jazz box. Although he was pursuing a degree in science, he was one of the many U of R students who make it over from the River Campus to study guitar with the legendary Bob Sneider of Eastman School. Mike was a dedicated guitar student but science came first. Fast forward 13 years and there is "Doctor" Mike, with his wife and two kids telling us of their new home in Brighton. Guitar of course is on the back burner but such encounters always seem to leave us with the warm glow of nostalgia.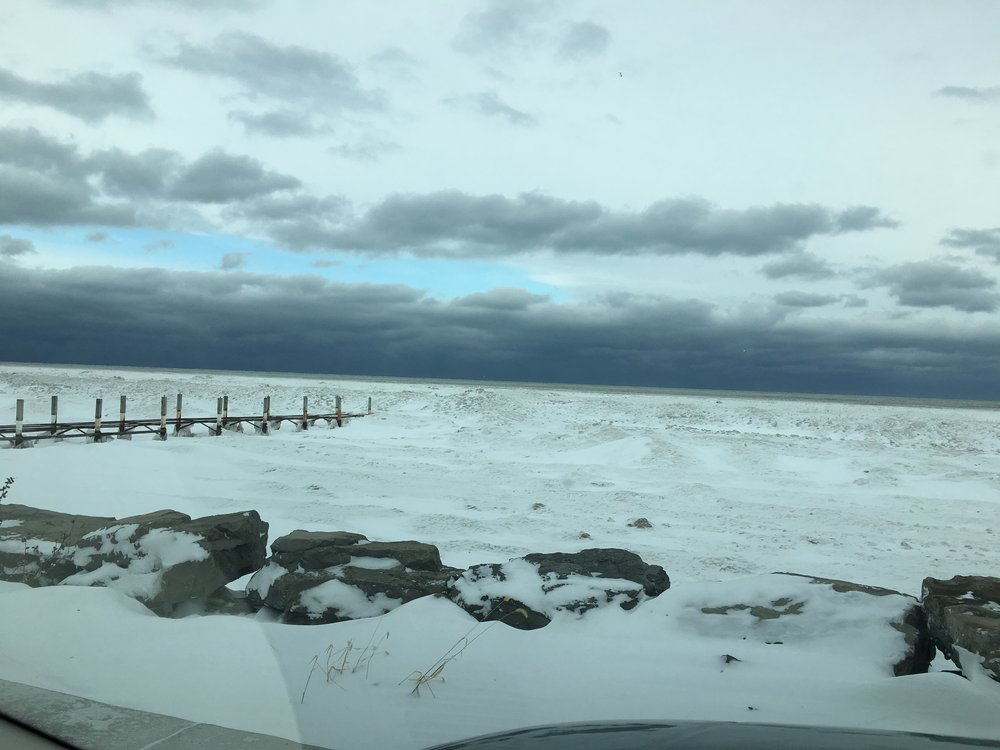 Winter's grip along the southern shore of Lake Ontario.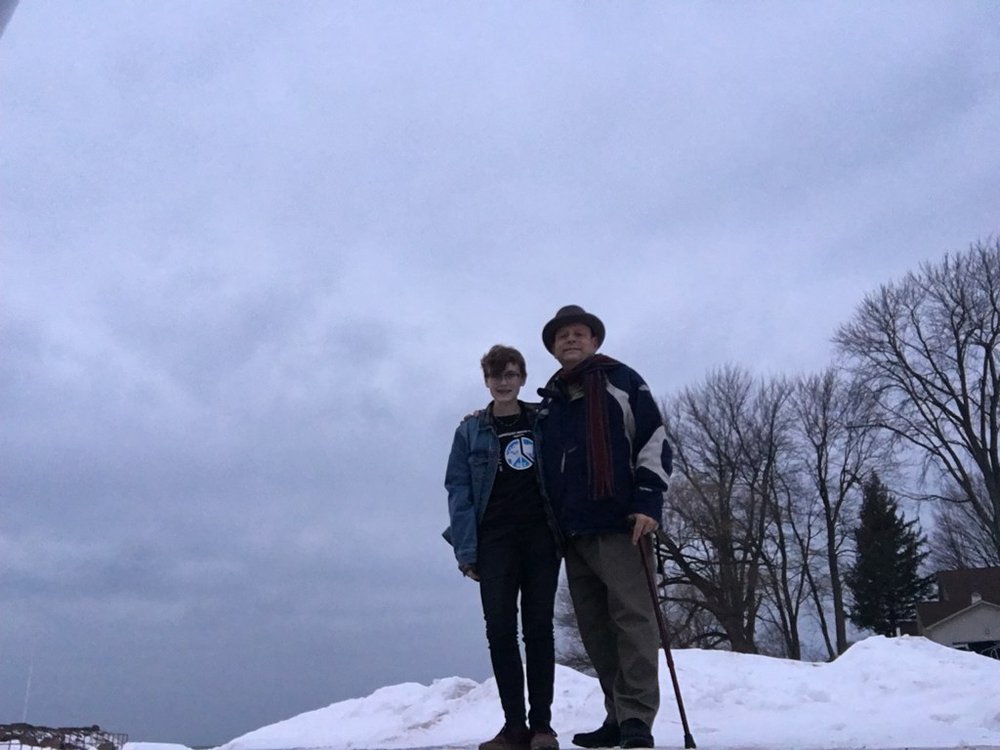 With first grandchild Lena Miller