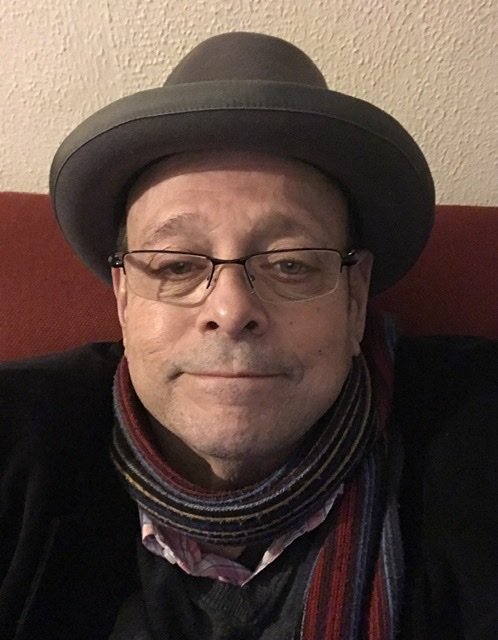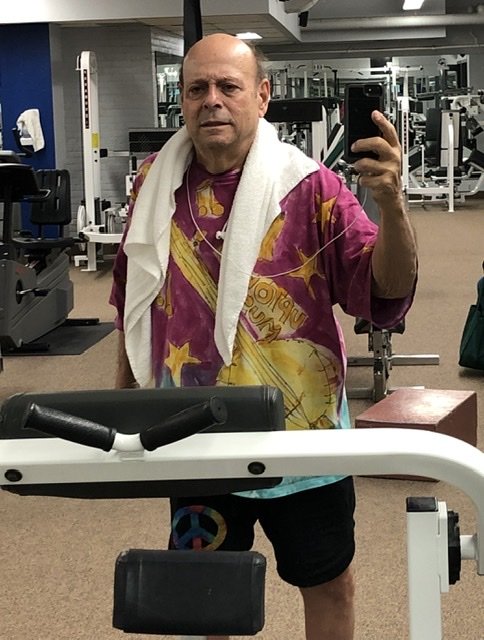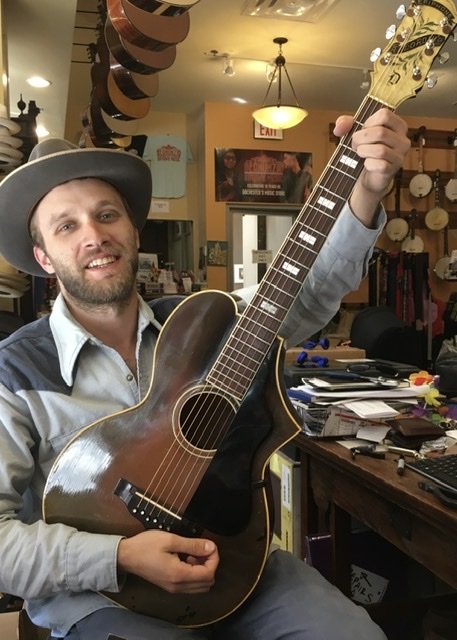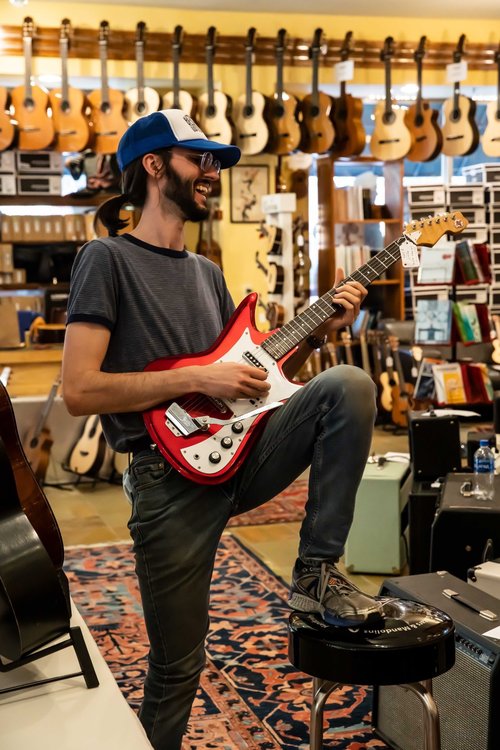 Greg Maslyn sales, packing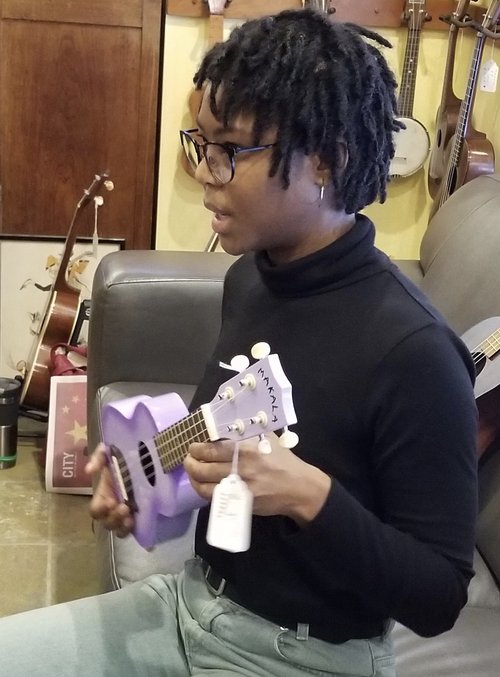 Cammy Enaharo sales, ukulele specialist...currently away on tour.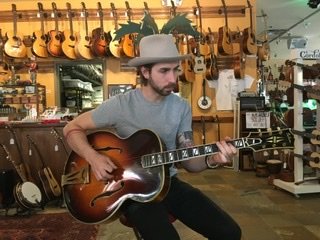 Zach Kochan, ordering, Instagram, Social media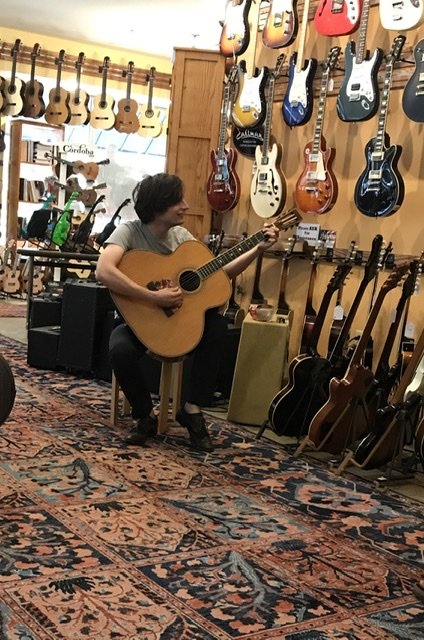 "Overhand" Sam Snyder...sales, Reverb, wisdom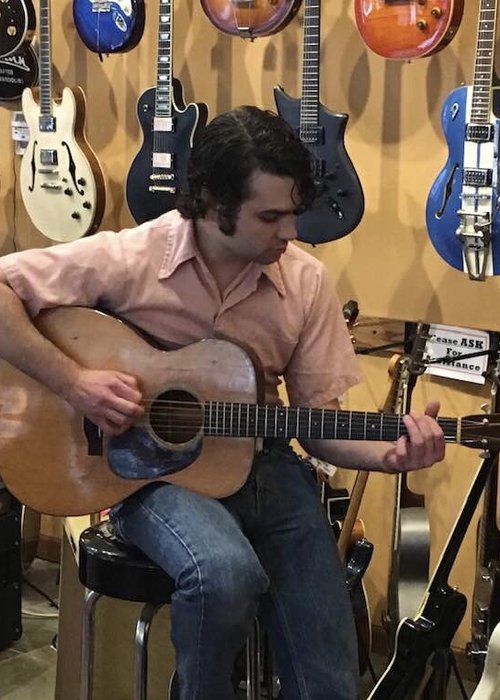 Alex Patrick...repairs and test driver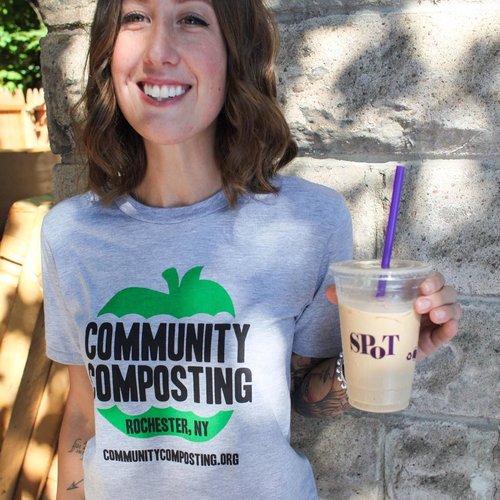 Jess Hamm...creative consultant, photography and chocolate cake baker
NEWSLETTER thoughts on running the business and teaching
January 27th, 2020
Good Morning Folks,
As I move into more of a consultant role with the business I have had several important lessons to pass on. As you may know, I was a teacher of Special Education for 20 years before becoming a full-time musical instrument dealer. I never viewed myself as a businessman but always as a teacher. Back in the late 60s I would argue with my father who had his own business. He would tell me that business was the backbone of the country. I taunted him that I would rather be the "eyeballs" of the country! I did not want to be a businessman because I felt that business has a purpose of selling people "stuff" that they didn't need, and for more that they should have to spend. I felt there was always a crooked side to it that just didn't sit well with me. But as I became involved in finding and fixing up old vintage instruments and selling them for a bit more than I paid, I got a taste for business. I made a few extra dollars and was able to keep a some great instruments around the house that I would never have been able to afford. I did not imagined this would become a full-time gig. So what does teaching have to do with business? I've discussed this with my staff many, many times. I believe that a well-run business depends upon a staff that can "teach" potential customers about the product they represent without talking anyone into something they do not need. Every new staff member we hire gets an introduction to our business principles and is encouraged to study our products and become an "expert". They are also instructed that if they don't know something, then be honest and forthright about it. In today's electronic society "facts" come very cheaply but mastery of knowledge still takes determination, study and understanding. Although our staff is young I would put them against anyone in the country in terms of their knowledge of old and new instruments and their ability to help a customer find exactly what they want within their price range. This is a commitment we've always have and will continue.
As an aside, I have been working hard to improve my overall health. I spend a couple of hours a day at the local "old guys" gym. Since my "walking" days are quite limited due to extensive arthritis, I mostly spend time in the swimming pool. Last week I decided to lift some weights and take to the stationary bicycle. I hooked up my iPhone to the music and cruised furiously for 45 minutes. I had made a playlist that contained only Jimi Hendrix and Little Nora Brown. It was really a something to be "experienced" and made the time go by so easily.


Until next week...
John Bernunzio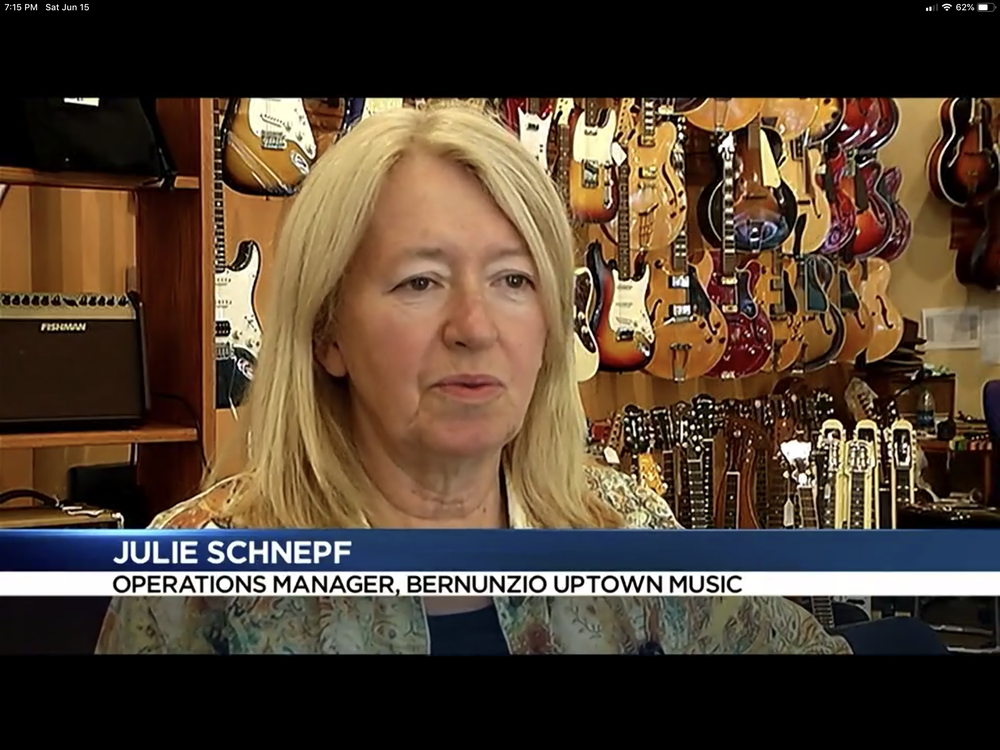 ...and one person brings everyone together!