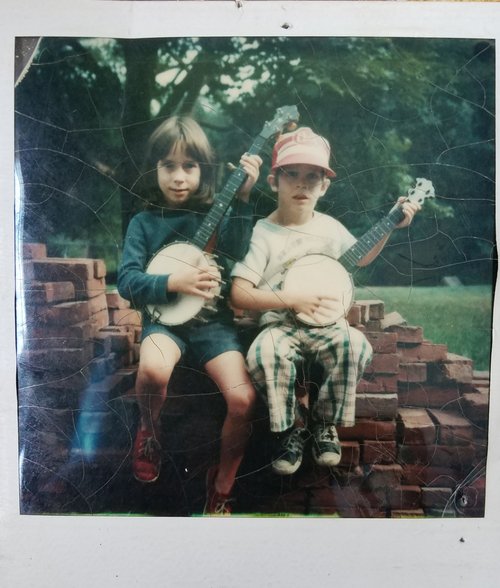 My two oldest kids Kara and Jay bernunzio with Piccolo and Pony around 1977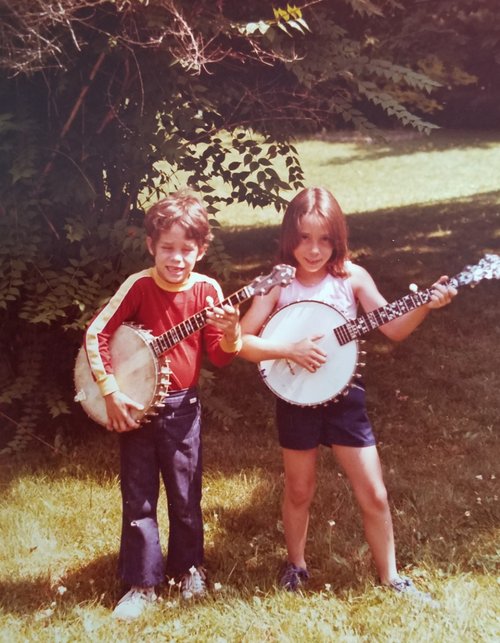 Jay and Kara a few years later with a pair of banjeurines.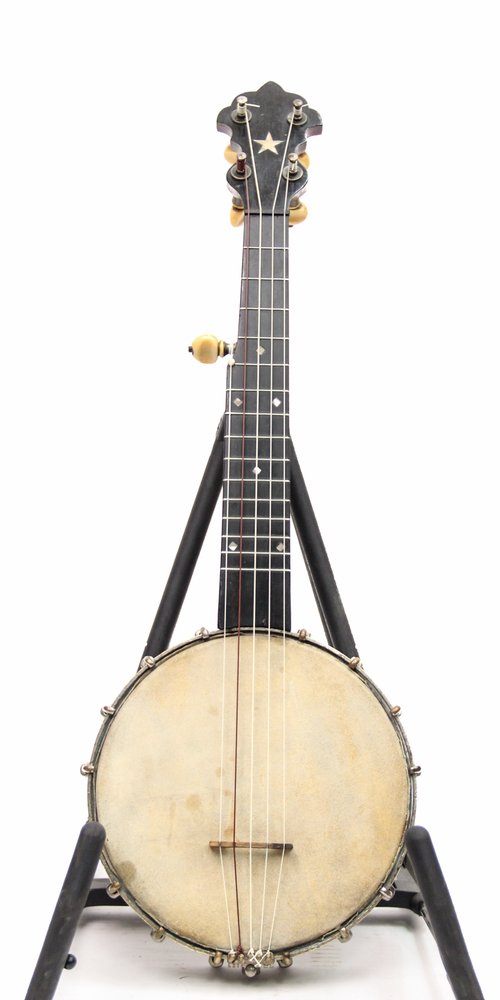 One of over 25 Stewart piccolo banjos that we have owned over the years.
John's Corner January 21st, 2019 Stewart Piccolo
Hello Everyone,
This week has been an unbelievable time at the store with loads of vintage inventory coming in from all corners. I seem to be spending only a few hours a day there but you can always reach me by phone or email. Ryan and the gang have things well under control so it gives me a little time to reflect and reminisce. This, coupled with the major snowstorm this weekend gave me a little time to sit by the fire and go through some old photos and memories.
I first got a banjo back in 1972. It was the year before my daughter Kara was born. One of the instruction books I got was by Dick Weissman and featured pictures various old banjos. One photo showed a young boy with what was called a piccolo banjo by the S. S. Stewart company of Philadelphia. I became up obsessed with the idea of finding a piccolo banjo for my young daughter. My travels brought me through Connecticut and Rhode Island. While I was in Providence I stopped at the old Guitar and Banjo Shop where Michael Allison and Leonard Coulson sold old instruments. Someone there mentioned that a man by the name of "Billy Voiers" who lived in western Massachusetts, had a piccolo banjo for sale. On the way back to Rochester I stopped at the address but he was no longer there. It was years later that Billy and I became close friends and remain so today.
I was finally able to locate a Stewart Piccolo and Pony Concert banjo from a collector in Philadelphia. He sold me those two along with many parts for Stewarts. Later I required a Stewart Thoroughbred and a 9 rim Lady Stewart. The set looked beautiful on my wall...four banjos four different sizes. Now at this point I was acquiring instruments at a fairly rapid pace....too rapid for my pocketbook! My old high school friend and mentor "Jay Scott" came over my house and said I think you're becoming a musical instrument dealer. What are you going to do with all the stuff? He said I've got someone who will pay you good money for those for banjo's on the wall...pointing to the Stewart's. Reluctantly, I sold the four instruments and ship them off to the great European instrument dealer, Gunter Amendt. He was buying instruments for the Japanese collector Akira Tsumura who had just started collecting five string banjo's. Within a short time Akira traced the banjos back to me through a photograph and the rest became history.
As an added note...we have some WONDERFUL S. S. Stewart's that recently arrived and will be catalogued in this week. Champions, Orchestras, Thoroughbreds and more.
All my best,
John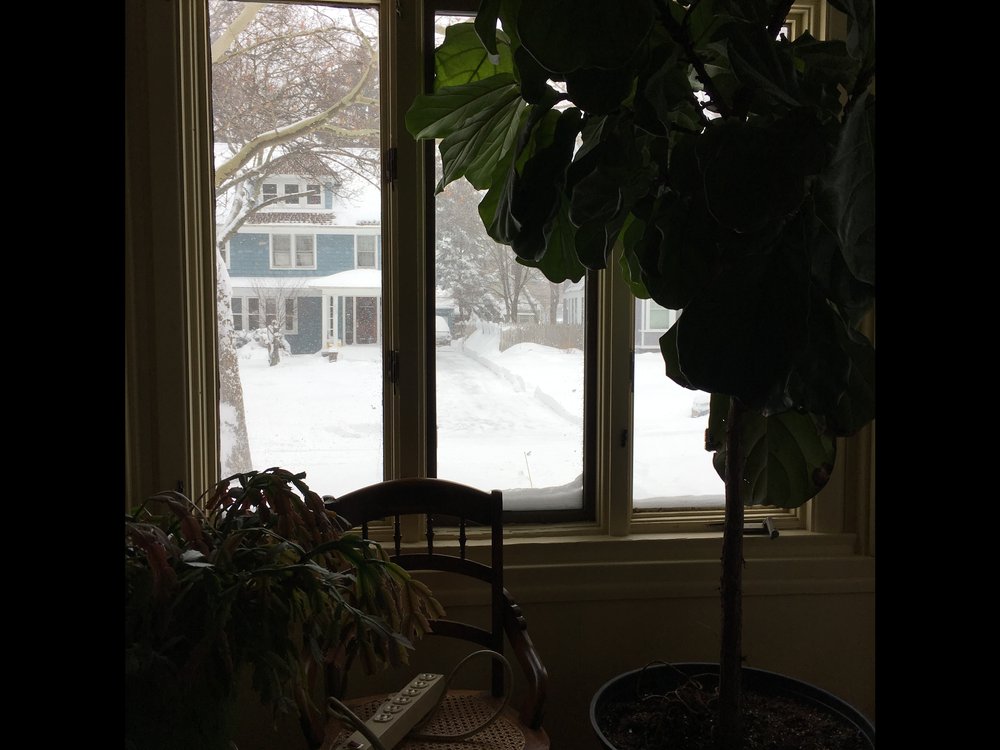 A couple of feet of snow and wind chills of -40 or nothing we can't handle especially when we're inside by the fireplace.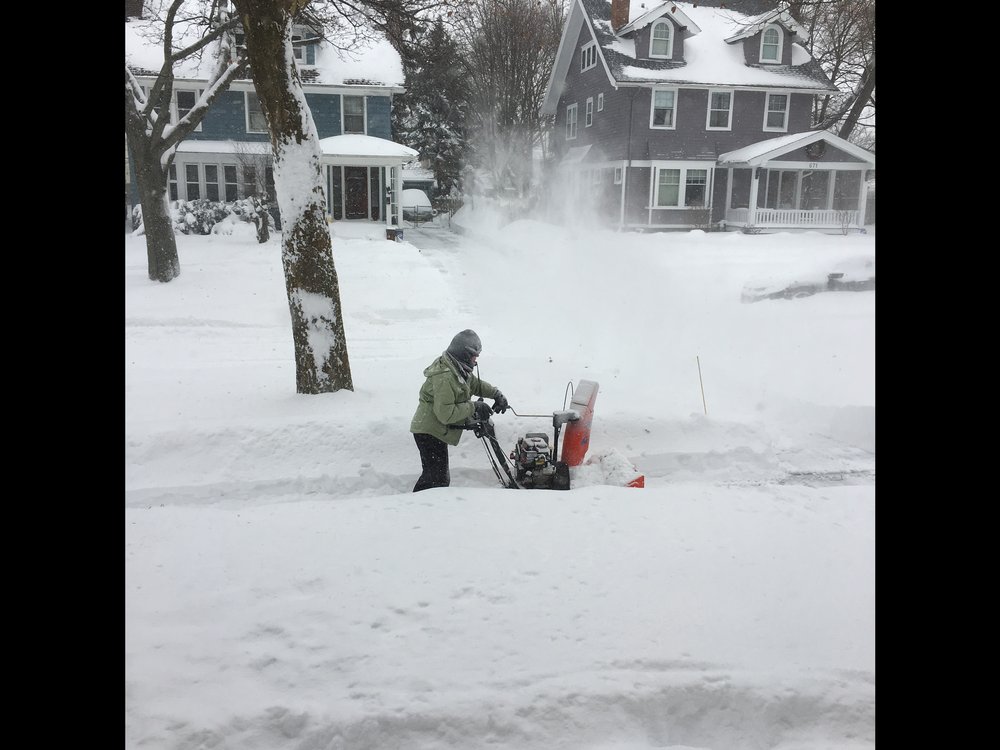 Julie tries out her new snowblower and goes to town in the neighborhood sidewalks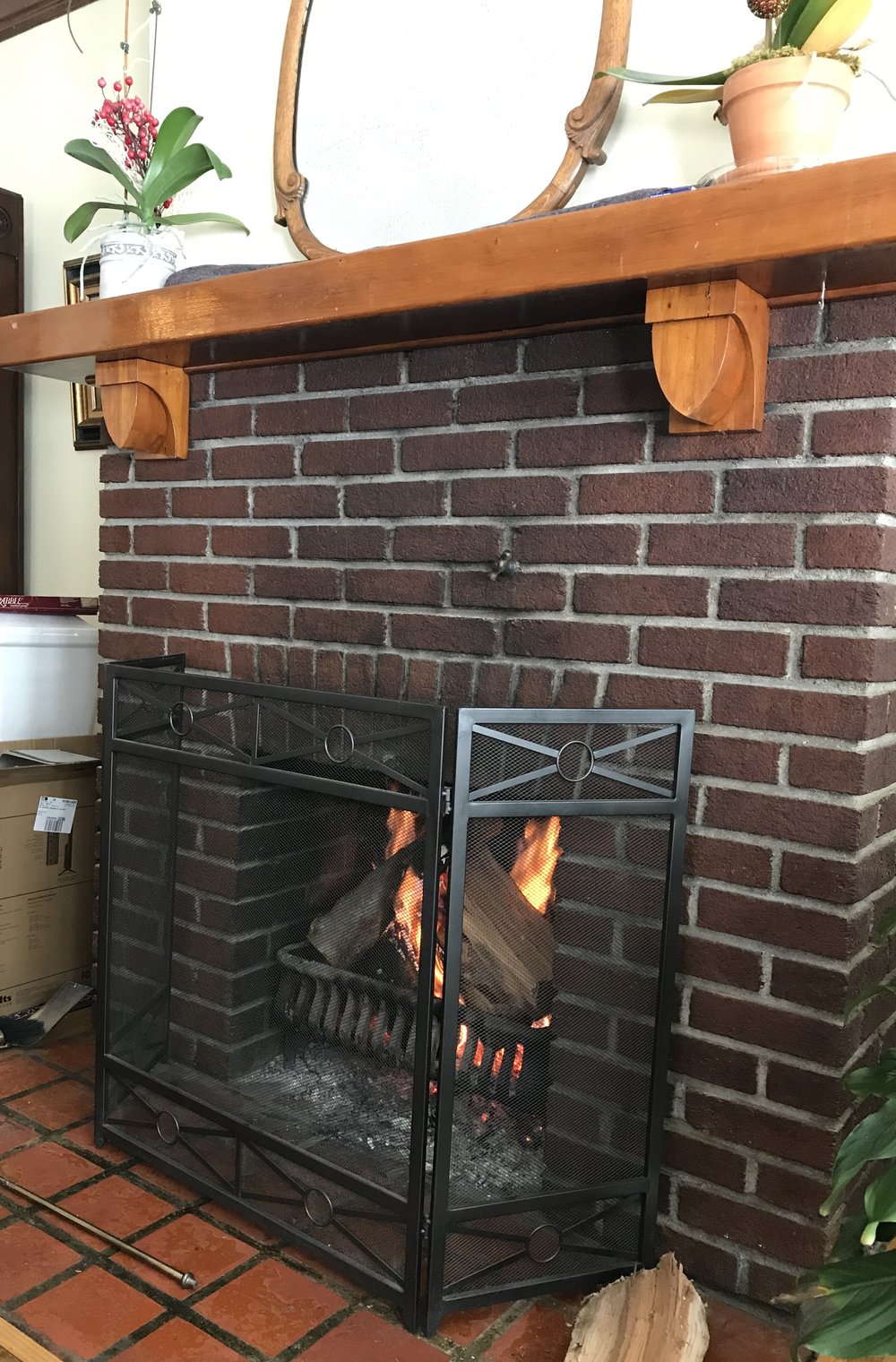 Warming by the hearth with a new load of apple wood.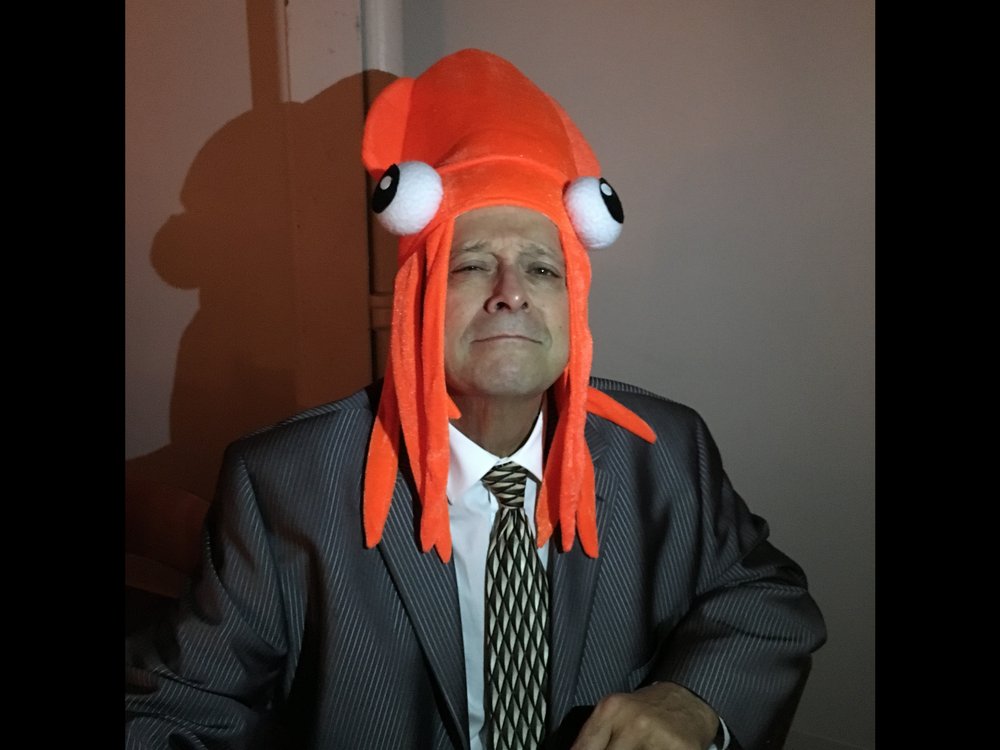 One key to success is to NEVER take oneself seriously. This is my "calamari" hat, a gift from my cousin Billy.