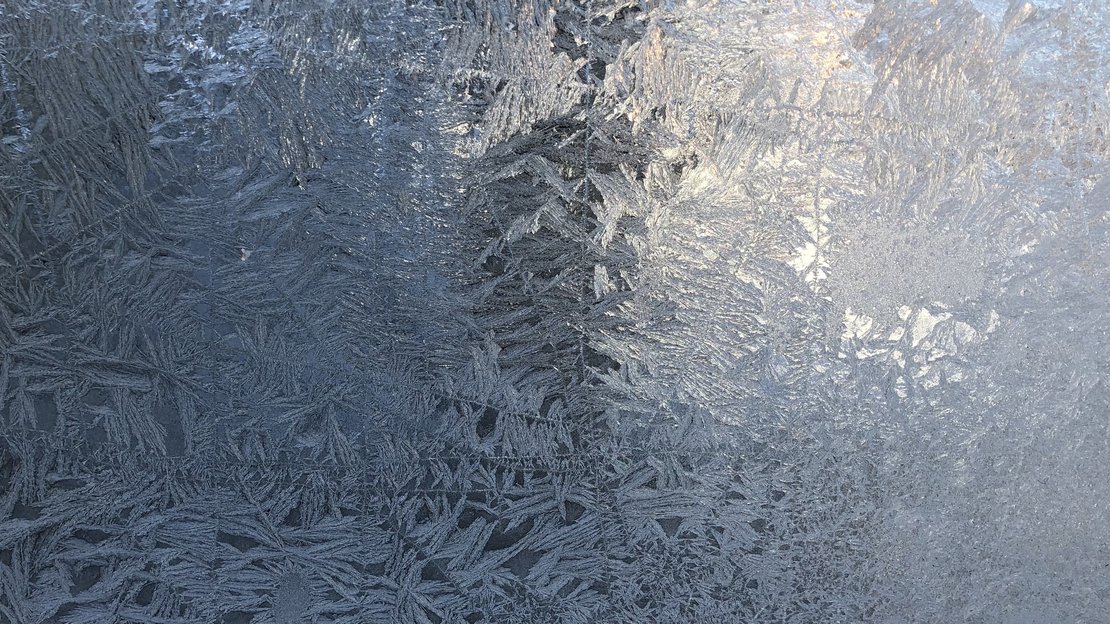 Baby it's cold outside! With temperatures hovering around zero Fahrenheit, it's been a challenge living in a house that does not have it on the second floor! Luckily an electric blanket keeps me warm on the days that Julie is back in Rochester. The 18" of snow predicted for today should make things interesting.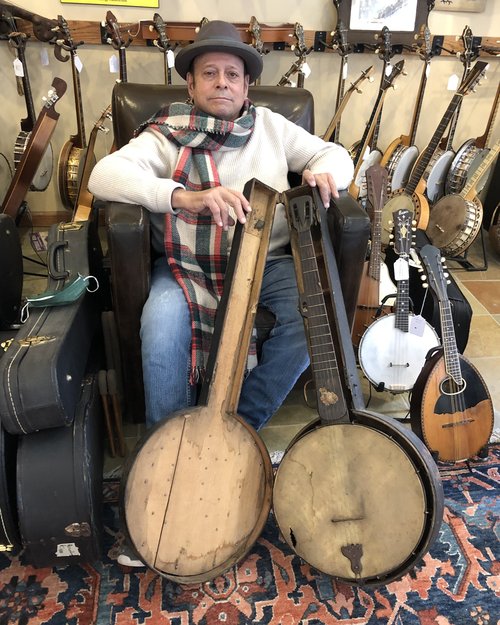 Rochester native with Rochester banjo and case.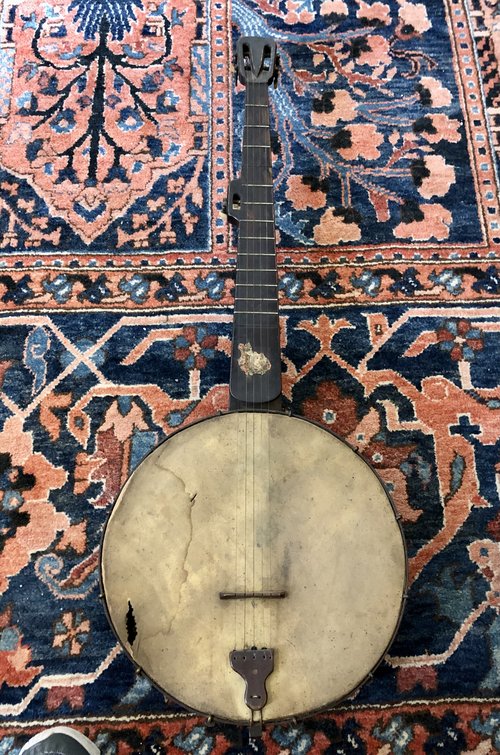 Every one of these we have seen has a slotted peghead and a 13-1/2" rim.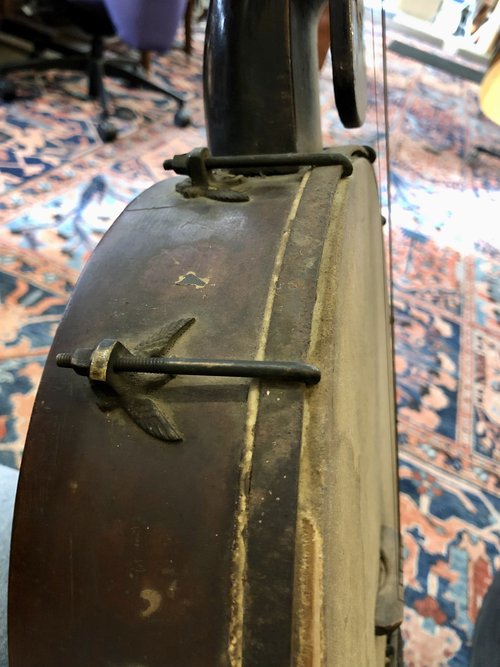 The eagle brackets are frequently seen on early, post Civil War banjos.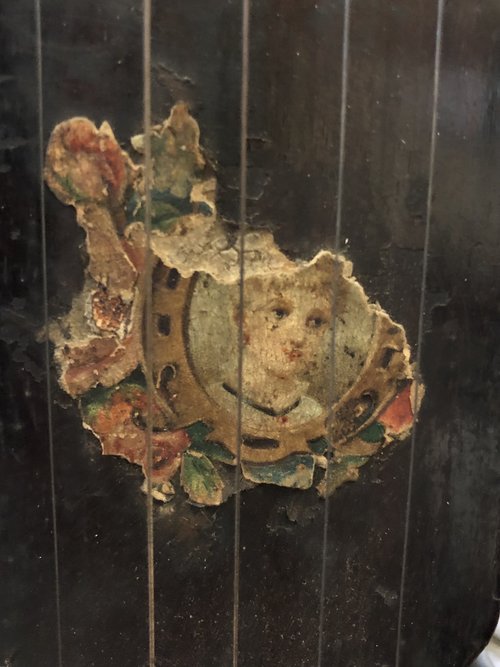 The banjo is ornamented with ancient decals around the rim and this one at the end of the neck. There's not really much left of them but I think they were original to the banjo.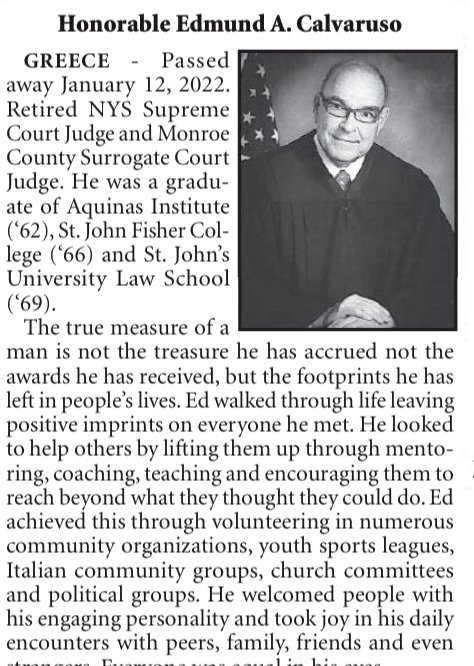 We were saddened to learn of the passing of Judge Edmond Calvaruso. We knew him when he was Eddie at St. John Fisher College. He bought me my first legal drink at a bar next door to the old Clinton Book Shop. I frequently saw him at the Mount Carmel golf tournament as he supported a lot of local fundraisers. He had a kind heart and a gentle smile.
NEWSLETTER Rochester banjo
January 17, 2022

Good Morning Folks,
I spent last Saturday at the store enjoying the company of old customers and many old instruments. In particular was an exciting banjo that we purchased this past week. Over the course of the years that we have owned the store, we've had the opportunity to buy many instruments off the streets of Rochester, New York. This was (and still is) quite the town for music and there are still many great instruments from the vintage era in attics and basements around town. I was particularly excited to see that another one of these mysterious early minstrel era banjos had arrived. Over the course of the past 10 years we have seen about six examples of this particular banjo that we have nicknamed the "Rochester" banjo. Everyone of them that we have seen has had a connection to the town in one way or another. A couple of come right out of attic's with out having seen the light of day for 75 or 100 years. We have no evidence as to who made them, but they all appear to be made between 1870 and 1900 depending upon the hardware style. Some have a modern hardware some have early shield type hardware. This one has the original coffin case and period decals. It is in the shop to get it in playing condition. Sadly it's going to need a new head; the original head has so much character, but it is been damaged beyond repair.
The excitement of finding this instrument made me pause and think about the entire vintage market and what is happening today. Anything of quality seems to sell very fast. There's a feeding frenzy among the world wide public for fine guitars, banjos and mandolins and we are actively pursuing all high quality, vintage instrument for our customers. I have been following the vintage market for 50 years and this is a truly unique situation. Because of the pandemic, people are at home, unable to spend their discretionary funds on movies, entertainment, vacations and dining out. So in the lockdown it seems the next best thing is buying a good quality vintage instrument. Last year we had a great year despite being only open one day a week. We're going to keep this model for a while but of course we are in the store for appointments all week long. Our young staff has been juggling the revolving inventory very well. They understand a lot of things that I don't (especially when it comes to electric instruments or anything that needs to be plugged in!), and they are buying many more instruments than I ever expected. If you have something that you're not sure of, give us a call because we will give you a verbal appraisal, telling you what it's worth and what we would pay for it.
I will be in the store this Saturday holding court. Stop by and we can have a chat. Bring an instrument and I'll buy it!
Best wishes,

John Bernunzio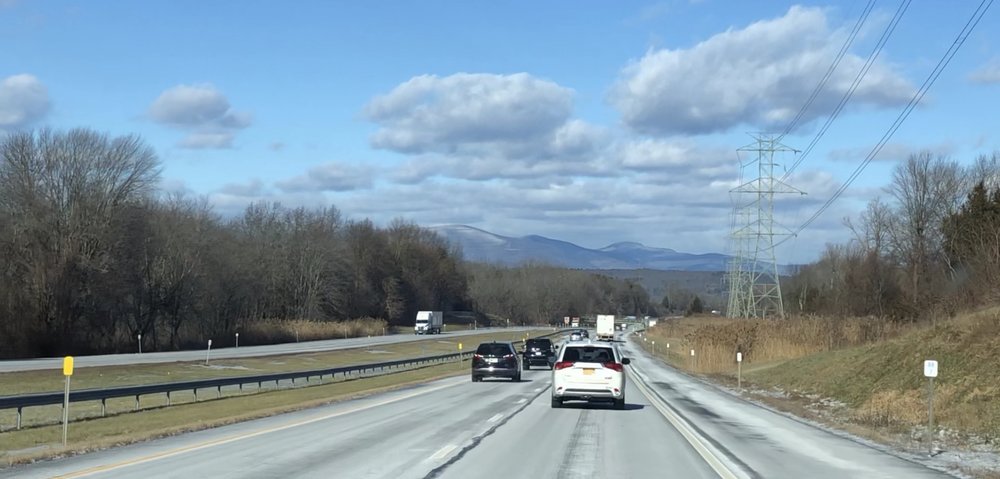 Last Monday's drive back from New York City took us through the Catskills, it was a beautiful day for a drive.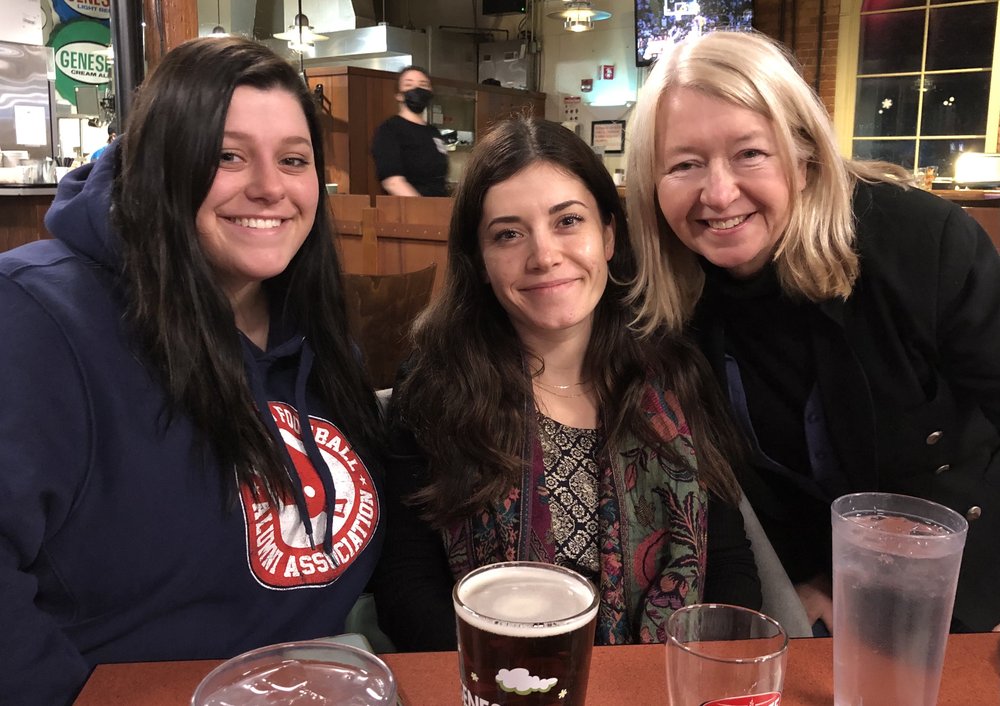 When we got back on Monday night we stopped at Genesee Brewery to have a dinner with Rose and Grace before heading back to Penn Yan.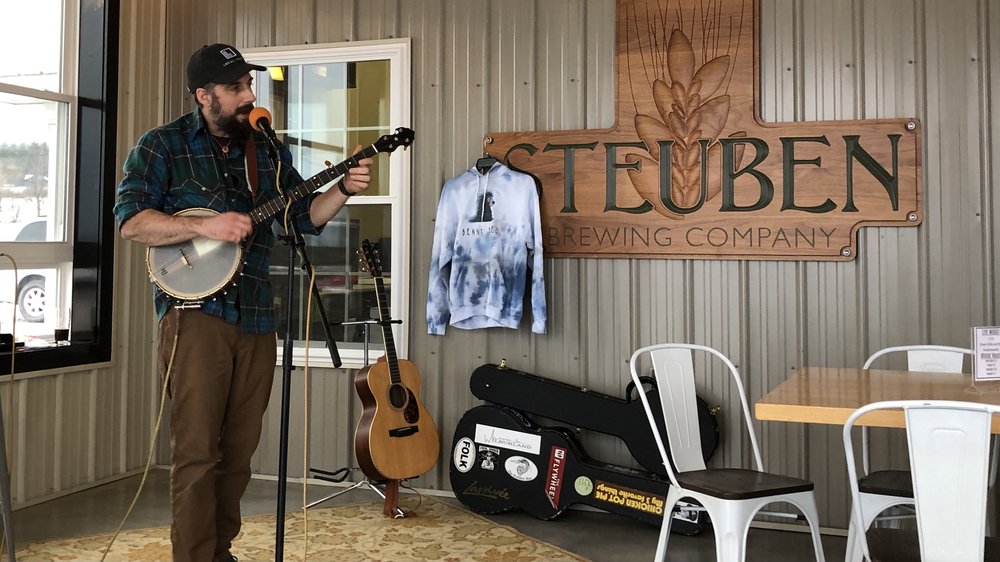 Sunday night was capped off at Steuben Brewery with Ben Haravitch on banjo.