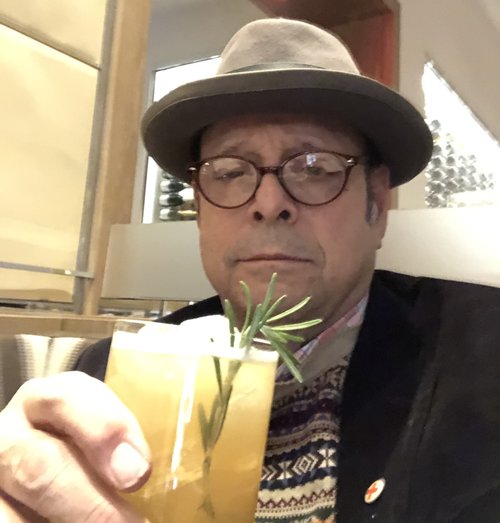 Sometimes to take the "cure", you have got to stop and smell the flowers!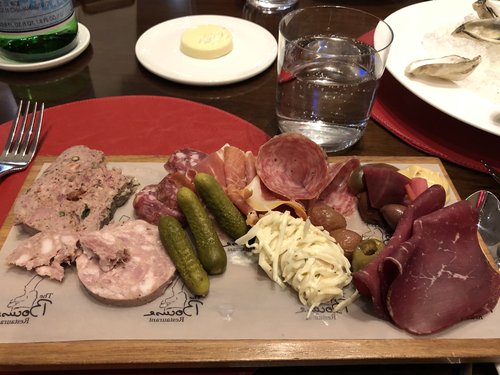 Charcuterie board from nose to tail! All made in house.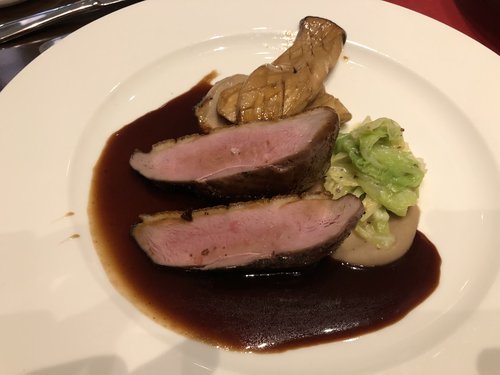 My entree choice was the duck breast with trumpet mushrooms and a chestnut purée.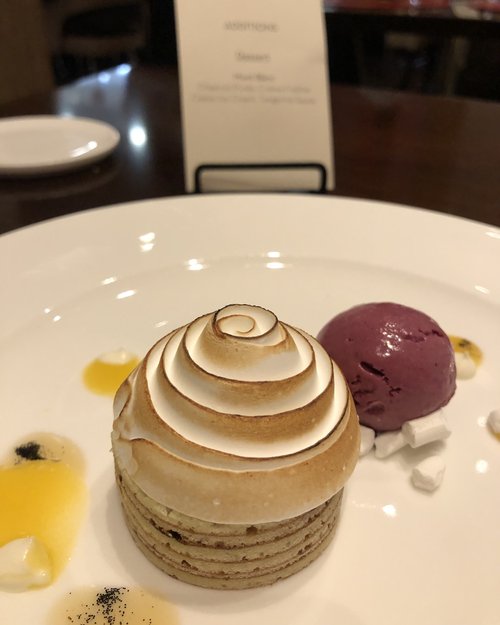 The special "Mont Blanc" dessert was nothing short of amazing. Chestnut purée, crème fraîche, cassis sorbet and tangerine sauce!!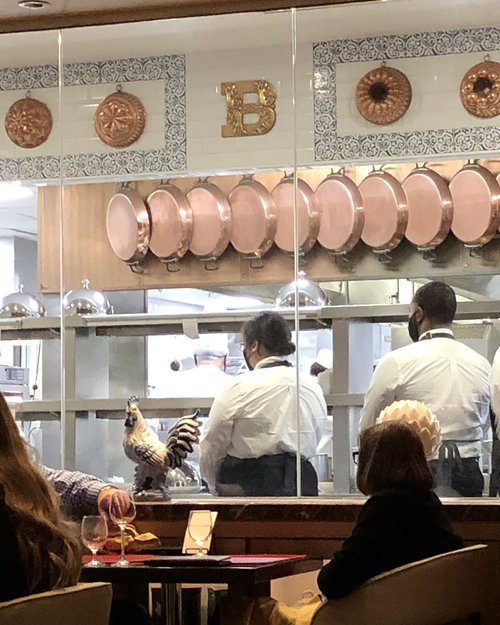 The kitchen was a cacophony of chefs, waiters, prep cooks and sommeliers all learning their craft. It was amazing to watch.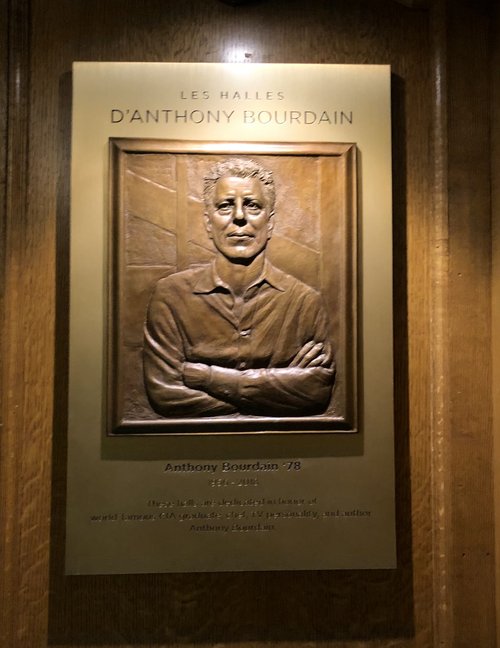 Of course CIA was the school of the great Anthony Bourdaine and this is dedicated to him.
NEWSLETTER Carnegie Hall trip
January 10th, 2022
Hello Folks,
This morning we are on our way back from a whirlwind visit to the Big Apple. As recently recovered "Covidians", Julie and I decided to make our way down to NYC as my Christmas gift was tickets to see Bela Fleck's "My Bluegrass Heart" tour at Carnegie Hall. We drove from Penn Yan to Elmira and the across the Souther Tier to the Catskill Mountains and then crossed the Hudson River to spend the night in Hyde Park, the home of Franklin Roosevelt AND the Culinary Institute of America. There we dined at the French style restaurant, Bocuse. The restaurants there are staffed by students and we got the chance to speak with several who are banking on a career in the food industry. The dinner was nothing short of amazing and I've included some photos to whet the appetite.

On Sunday we took the train along the Hudson River from Poughkeepsie to Grand Central Station in NYC. This has been something I have wanted to do for years and Julie made it a reality.

The concert of course was awe inspiring. Listen to the music; it warms your heart and gets you dancing at the same time. Bela Fleck has assembled an all star cast of legends and rising stars for a show that was "Bluegrass" in name only. It was more about enthusiastic, world-class musicians in love with their craft and giving their all to a packed, loving house. Thank you Bela.
Best wishes,
John Bernunzio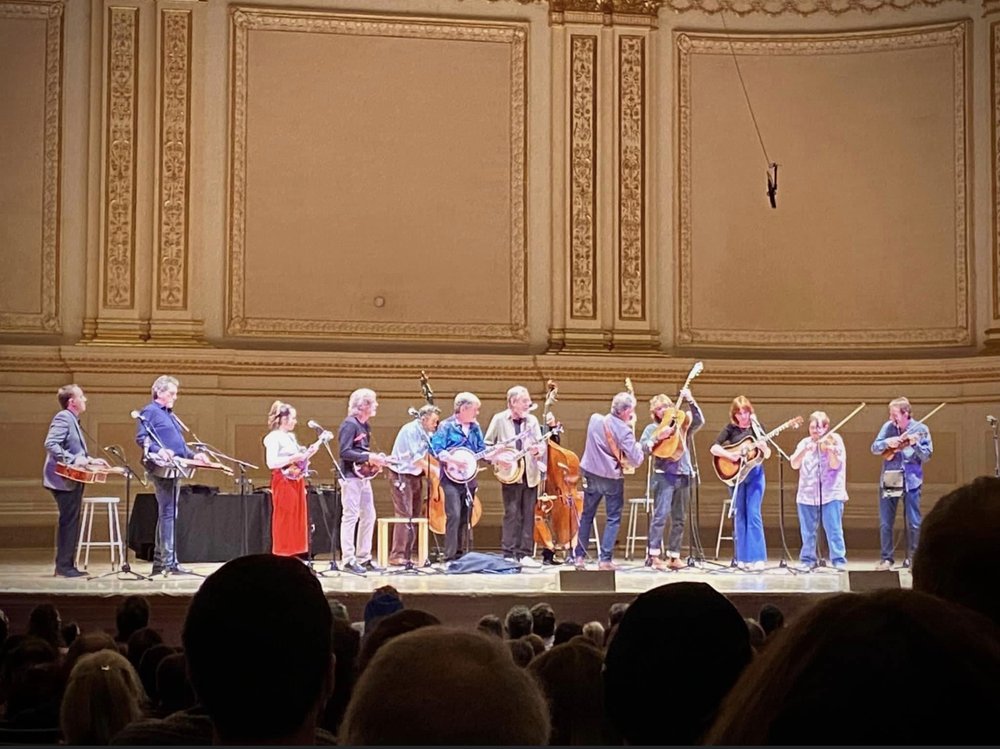 My Bluegrass Heart….see this show if it comes anywhere near you.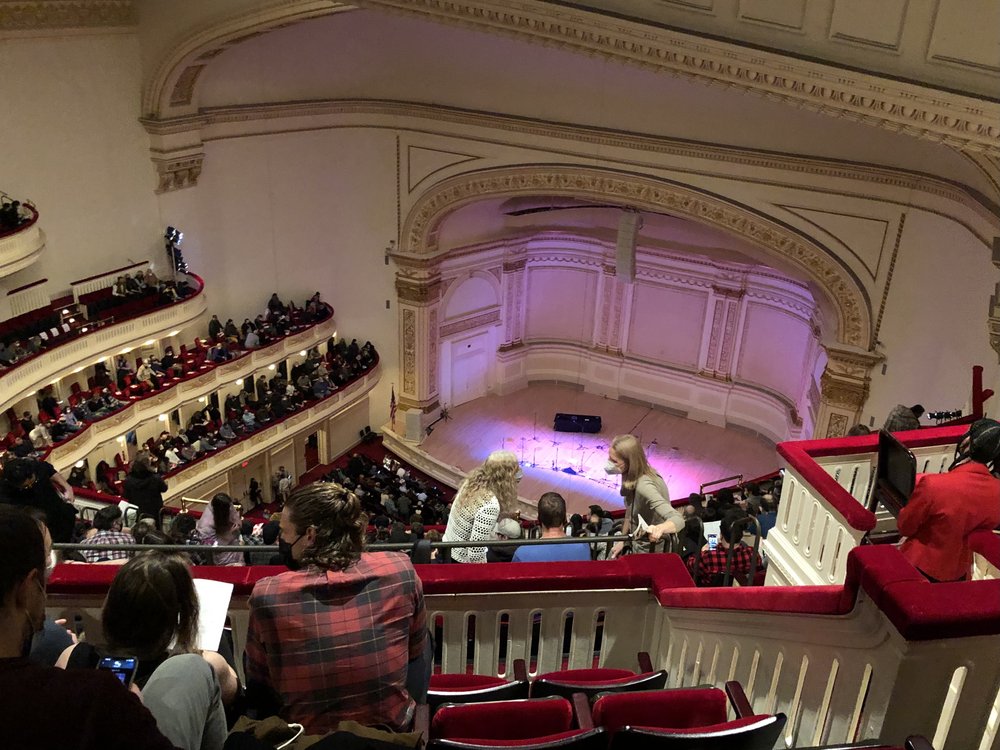 Even from the uncomfortable "nosebleed" seats the sound was pure and authentic.