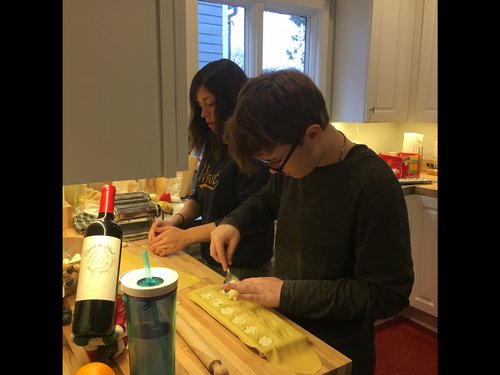 Part of our New Year's day tradition is making raviolis with the family. here are daughter Rose and granddaughter Lena at work in our new kitchen.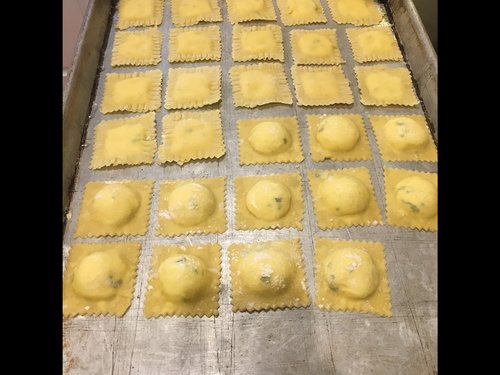 We made over 100 of these little "pillows"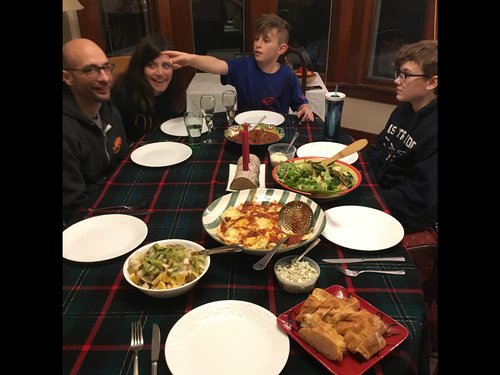 A fine meal was enjoyed by all.
John's Corner January 7th, 2019
Hello Folks,
Our sale is over and was quite a success. We were able to move over 200 instruments from Thanksgiving through the end of the year. We are now doing inventory throughout the entire store and at the same time we are actively buying many vintage instruments that keep coming through the door.
On the downside, I have injured my back and have been out of commission since New Year's Day. Ryan Yarmel and Julie have been running the store quite efficiently without me. I'm only making occasional appearances there as I'm desperate to get this thing fixed. However, being bedridden has given me the time to go through old photographs, watch old movies and catch up on correspondence. I thought I might share a few with you here.
Of course we should start with banjos. That has been our expertise for 45 years. We have bought and sold many thousands of fine vintage banjos over the course of the years. For the past several years values have been declining as collectors are aging. That all started back in the early 2000's when Mr. Akira Tsumura broke up his collection pictured in the opulent tome "1001 Banjos". The doomsayers were predicting the market was going to completely fall apart. This was around the time when the crash of the financial markets started, Julie and I traveled to California to appraise the entire Tsumura collection. While we there we made an offer to buy all of the S. S. Stewart banjos from the collection. To most this must have seemed foolish move. Why would you buy instruments during a declining market? The answer is simple: we have passion for what we do and love product that we deal. There were 75 Stewart banjos that they were willing to part with and, at the same time we bought all of the British and French tenor banjos and most of the banjo ukuleles. I am happy to say that all of these instruments sold within three months and some have returned back to us to sell again and again. The lesson here is to follow your passion and you won't go wrong.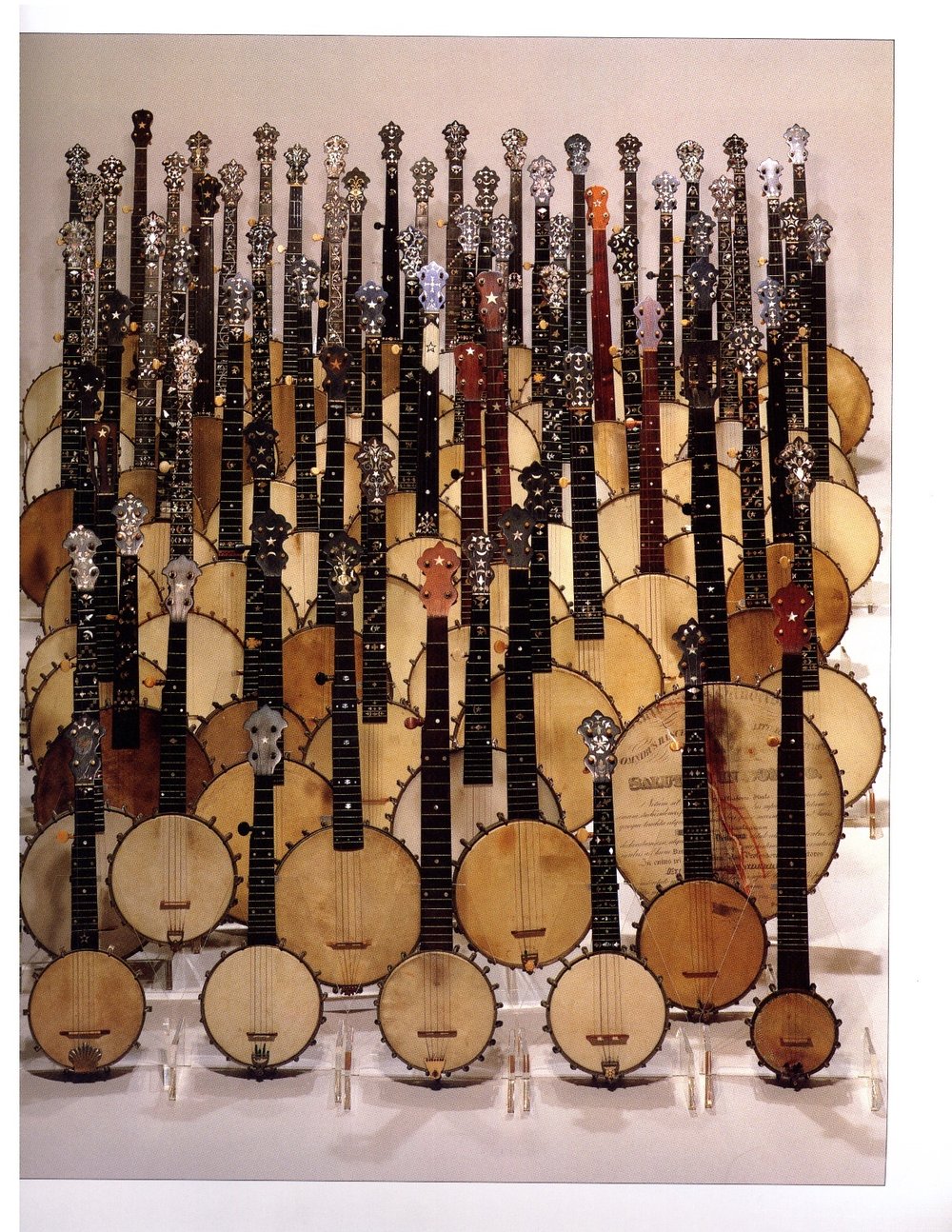 Stewart banjos from the collection of Mr. Tsumura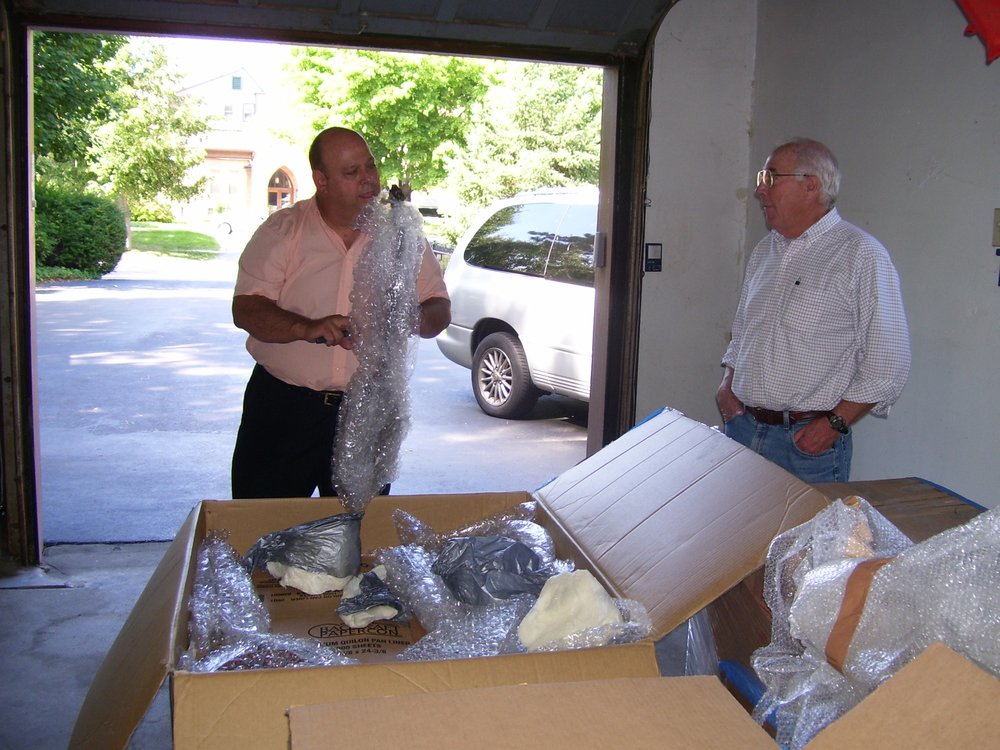 Stewart's with "MacDonald" who said to me at the time, " i've never seen banjos shipped by the pallet load!"