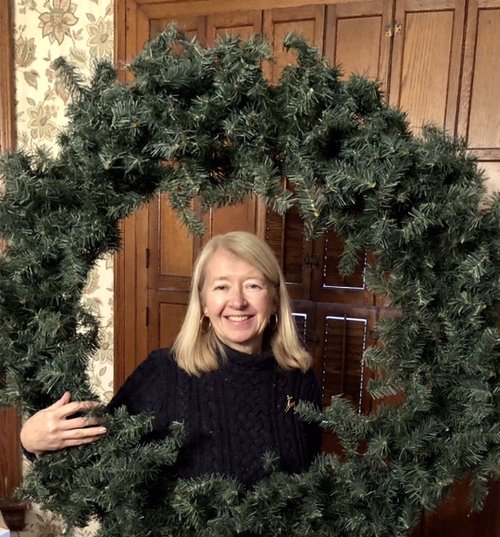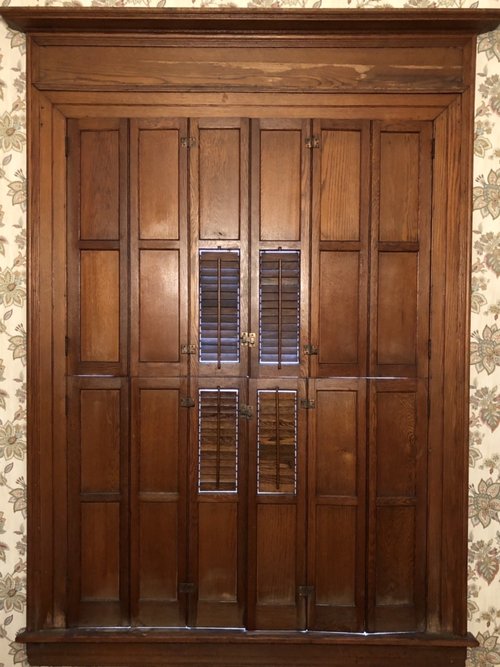 This is one of three large windows in the dining room. All the windows in the house have individual shutters in matching wood. They are mostly in working condition but all need refreshing.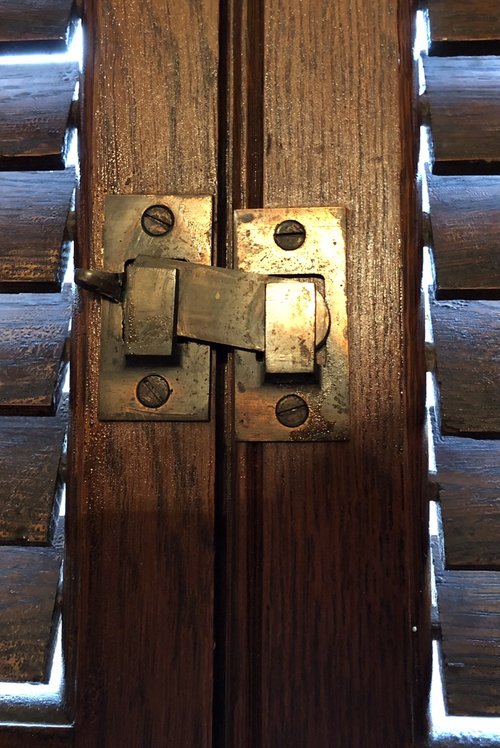 All the window latches and shutter hinges are copper. Each one will be taken apart and cleaned and polished to be good for the next 150 years! A good project for an old guy.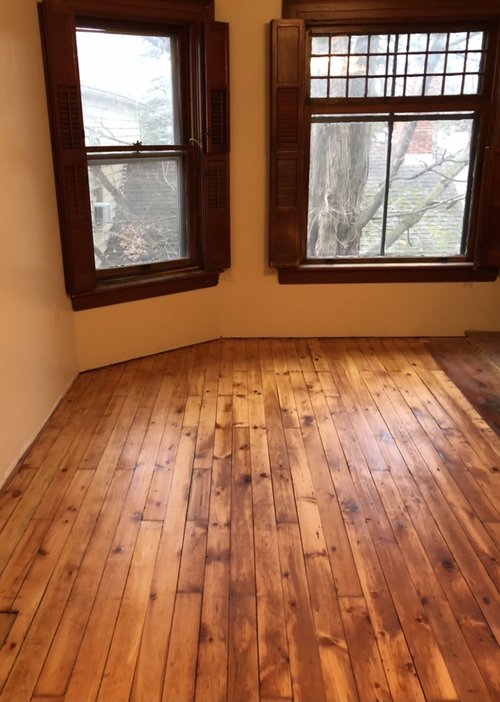 The floors in the bedrooms had been carpeted wall-to-wall. It was a definite no-no and when the carpet was removed we found these beautiful, thick original pine floors. Now freshly finished by "Larry" the floor guy.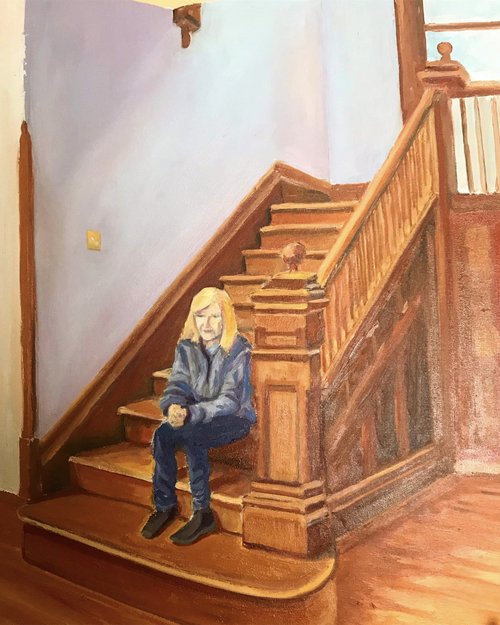 Artist, teacher and banjo player Julie Duggan painted this from a post that I had made on Facebook. I bought this great painting because it really shows the anticipation of the first day we moved to the new house.

NEWSLETTER happy new year in the new house
January 4th 2021
Good morning Folks,
We welcome the year 2021 with open arms, with hope and promise for a brighter and even more enlightened future. We anticipate change on all levels in this new year. One of the biggest, personal changes that I was hoping for was knee replacement. Unfortunately, that has been put on hold due to overcrowding in the hospitals. My surgery was scheduled for January 12 but is now indefinitely postponed. Because of arthritis and several other debilitating conditions my ability to walk is limited to only a few yards at a time. Not only do I need two new knees but also quite possibly a hip. Julie has been ever patient and helpful and understanding. While this is not the way I expected to spend my "senior" years I am finding things very content here in this new environment of Penn Yan, NY and especially this beautiful home and it's projects which will keep me busy for the rest of my life!
This house is a fantastic display of light and wood. Now over the years I have lived in several Victorian era homes including the mansion on East Avenue which was adorned with the finest exotic woods. But this house has some thing else...this house has a combination of wood and light and the interplay between the two has made for a gentle ambience. Specialty items and personal attention to detail have always been our signature and we will undoubtedly leave our mark on this dwelling. We will keep you apprised on these pages and perhaps set up a separate blog for the house restoration. We sincerely hope that when this quarantine crisis is over you will be able to visit us and spend some time here. Your room will be waiting!
At Bernunzio Uptown Music we had a really respectable year, considering the circumstances. The end-of-the-year sale was as good as any we've ever had and on the first Saturday of the new year we set a daily record! We have a team of young people who work hard and understand that what they do pays their salary. They are committed to serving the customers that I've known for 45 years as well as new customers coming on board every day. Oh, occasionally they'll call me for some advice, but for the most part they are researching, studying and committed to the knowledge and sales of quality used and vintage stringed instruments. I know they will serve you well in the years to come. We are now seeking to buy quality instruments. If you have anything for sale or would like to discuss our purchasing or consignment terms, please give us a call. We will pick up within a 500 mile radius of Rochester.
Sincerely,
John Bernunzio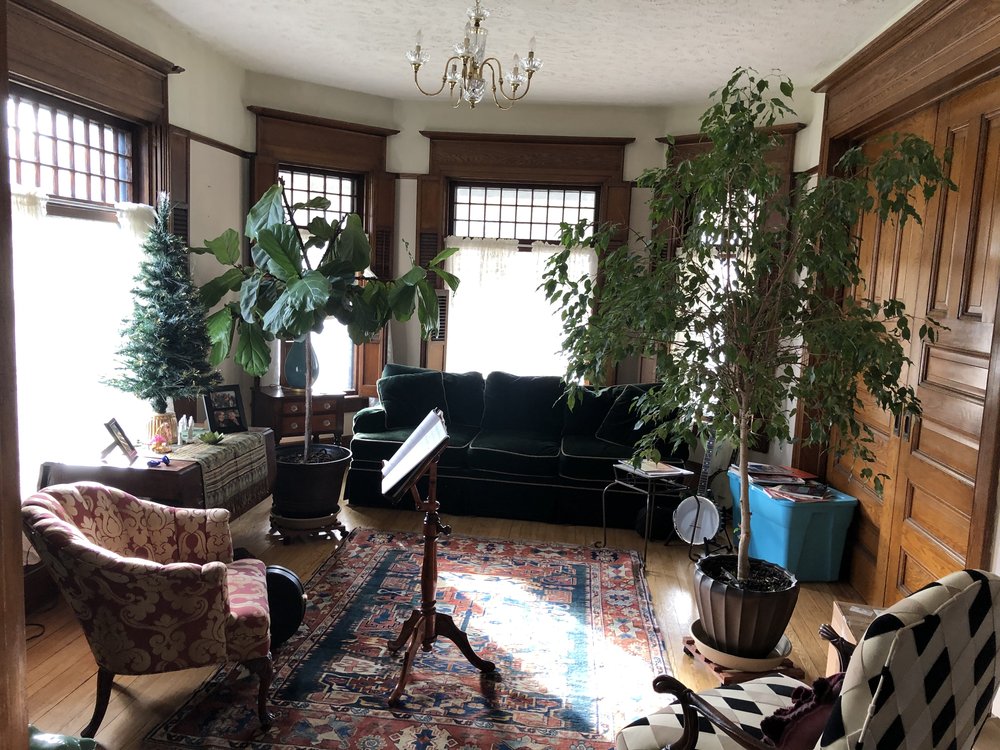 One of two living rooms this one is trimmed with quarter sawn oak the other is curly maple. The light in the late afternoon casts a soothing warmth to this room. The light fixture needs to go, but the banjo stays!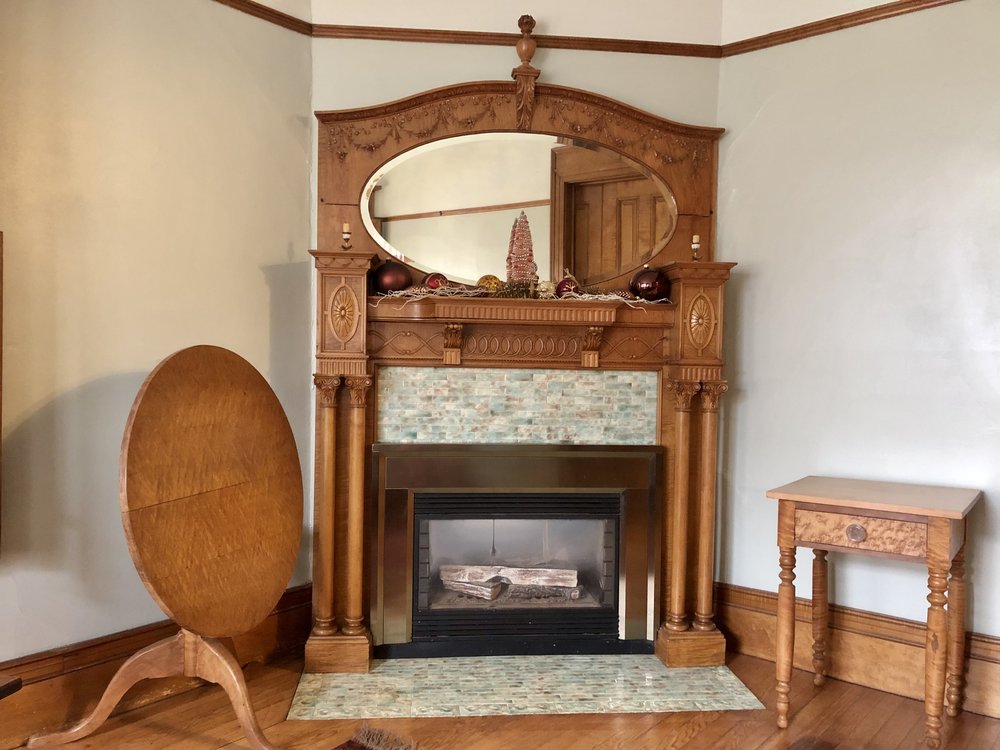 The maple room. Even the picture railing, shutters and the moldings are curly maple!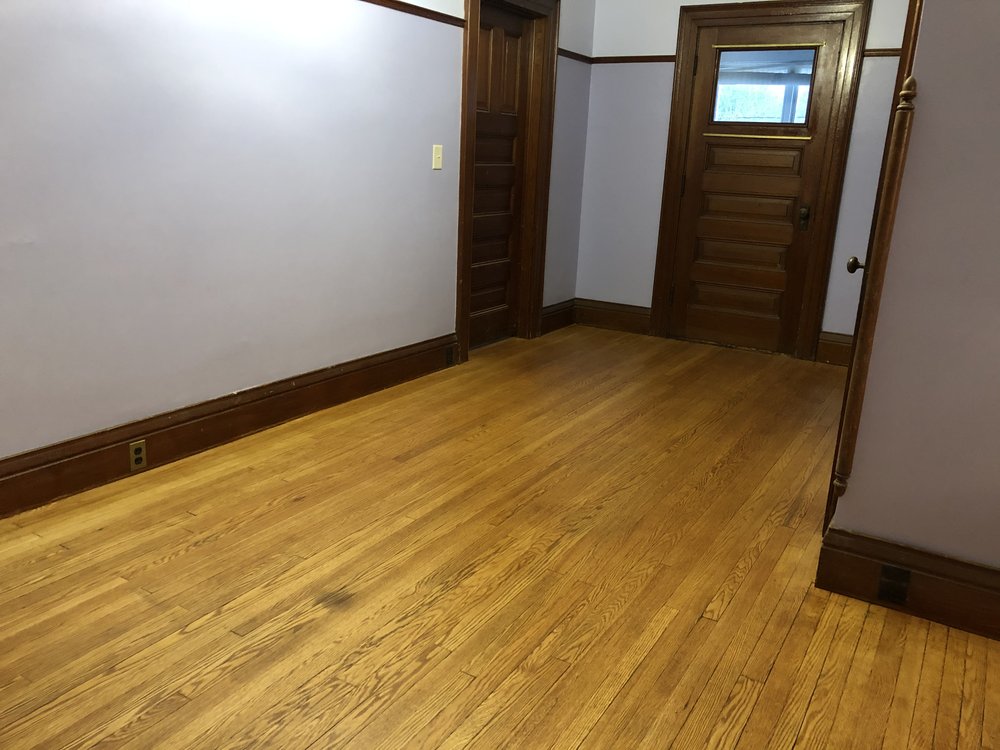 The floors are refinished in the upper hallway (the doors leads to an upper porch. We are awaiting the steps of staircase to be refinished this week. We have a highly recommended local guy doing the work and, in the course of the conversation, found out he is a native of our old stomping grounds, Penfield, NY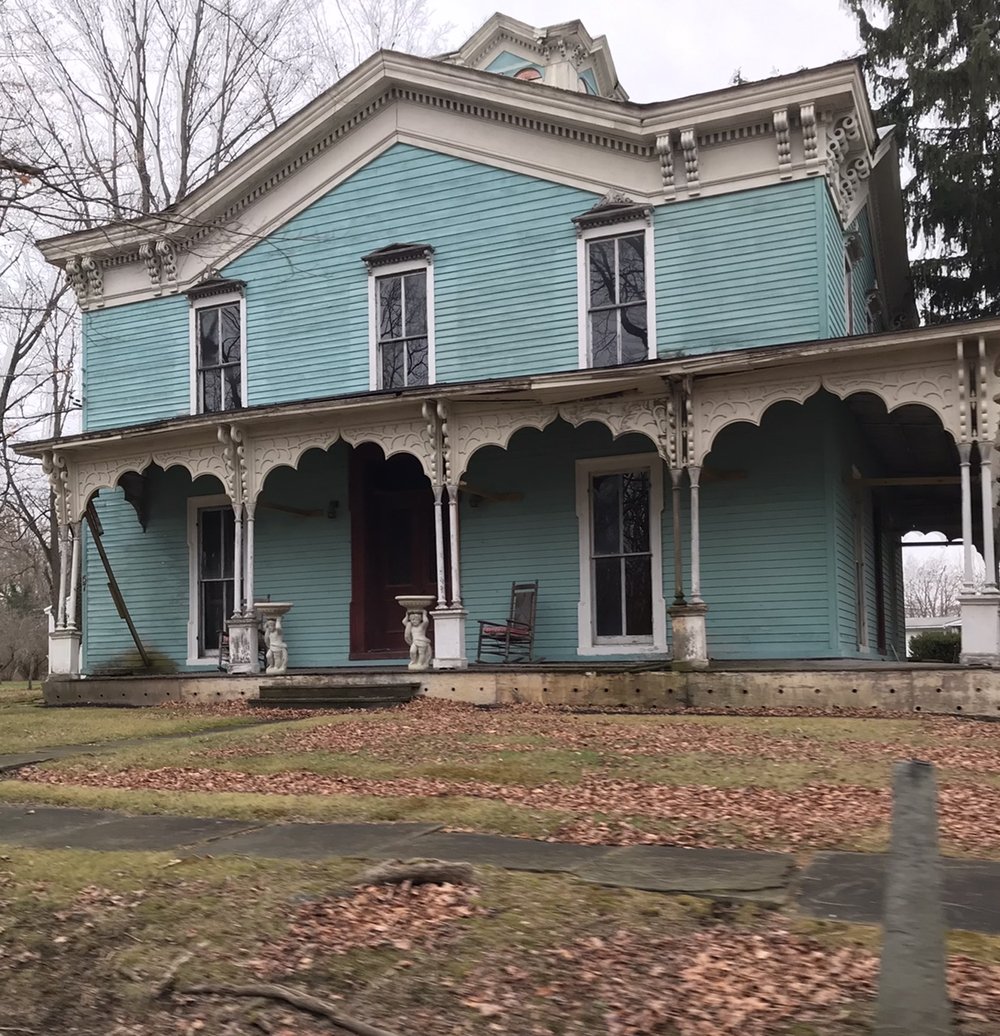 Old Victorian house in Dresden, Seneca Lake in desperate need of help....There are so many beautiful homes in small villages throughout the Finger Lakes....someone is going to catch on at some point.