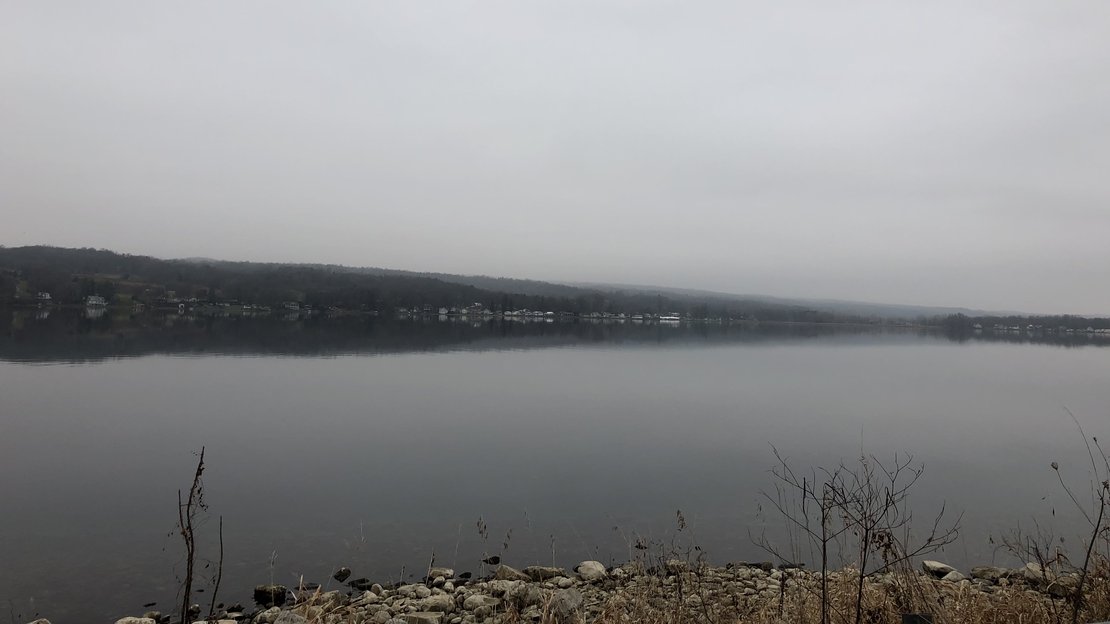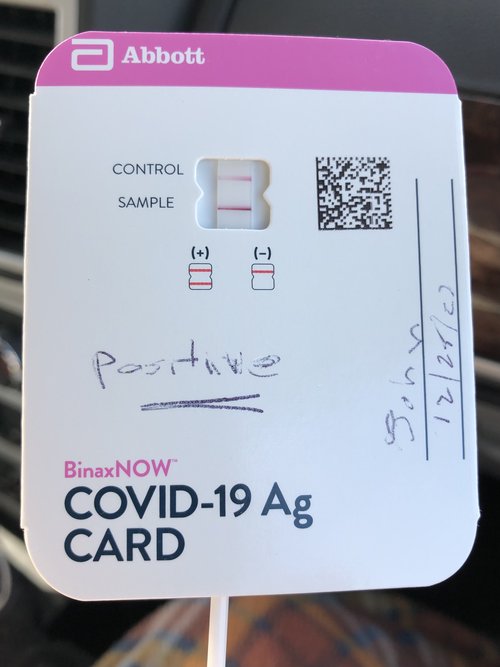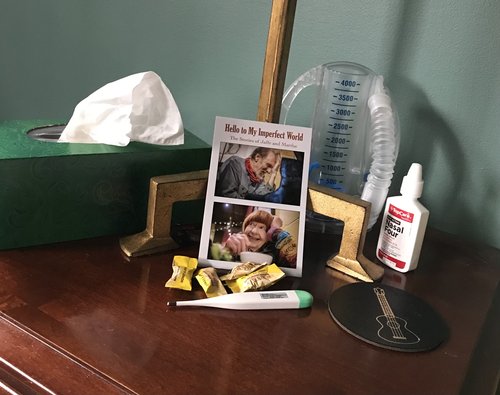 Our father who art with Jaffe; Holy Martha, mother of all..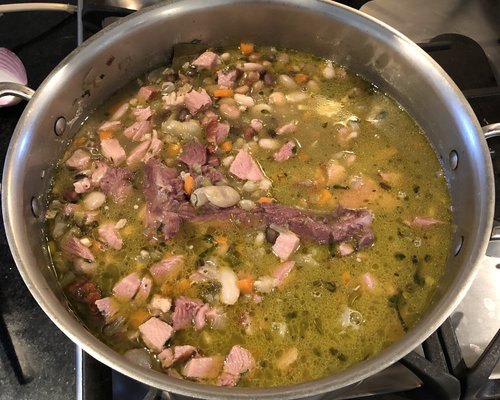 We went to the local Mennonite market a few weeks ago and purchased a smoked turkey leg. You finally pulled it out and cooked it expecting to have some silly sliced sandwiches tasting like smoked turkey. Instead we got with something that tasted exactly like ham. We made this delicious 13 bean soup with the leftover turkey and very little fat. It was probably the best soup I've ever made.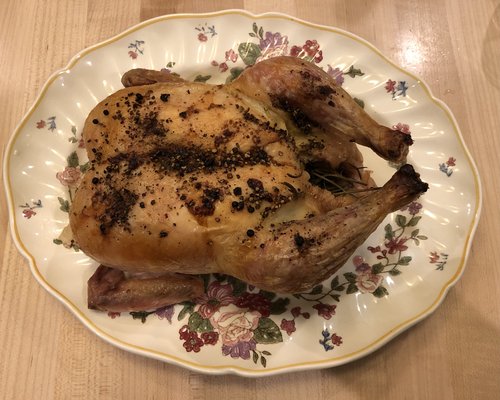 It was a New Year's Eve pizza party.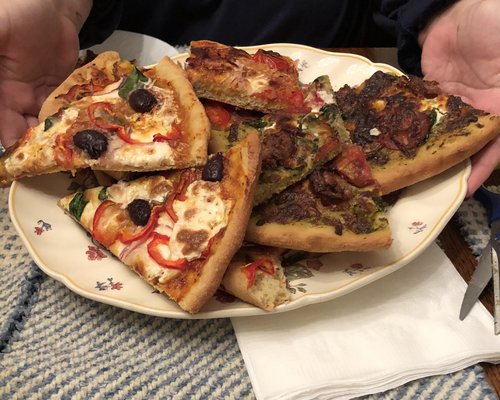 A perfectly roasted chicken was our New Year's Day dinner.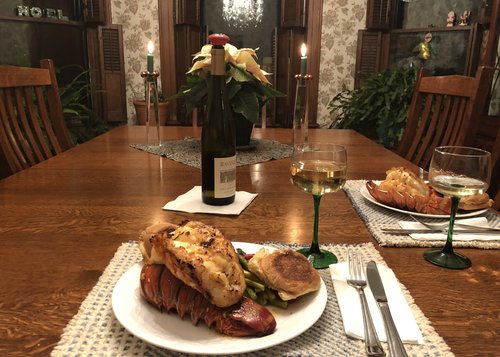 Lobster tails capped a two week festival of feasting. Now it is time to face the scale and get back to reality!
NEWSLETTER COVID!
January 3, 2022
Happy New Year Folks,
Well, after two years of dodging bullets, avoiding travel, community restrictions, hand sanitizer, masks, vaccinations and boosters…etc. etc., Julie and I both contracted Covid and have been sick for a week. In fact, 10 of the 11 people at our Christmas Eve fest (everyone was vaccinated and boosted) came down with the illness. This virus is a very real thing and some will compare it to the flu or a cold, it is exactly that in symptoms and feelings but it is so contagious and spreads so quickly that I could see how people who have weakened immune system could have a very difficult time in recovery. I face my own challenges and it has been a very difficult time getting through this. Fortunately the omicron variant does not affect one's taste or sense of smell, so we cooked our way back to good health. My mom would be proud! She also had the habit of using holy cards and saying prayers on the back during times of tribulation. I didn't have any holy cards close by so I took the next best thing which is the postcard of my pal Charles Jaffe and his wife, Martha Heller. It was as inspirational as a holy card.


I'm not advocating fear of this virus, but respect and compassion for those most vulnerable. It seems to me that the reasons for all of the virus protocols are to save the lives of those who are most endangered and weakened. After all, one out of every one hundred people over the age of 65 have perished from COVID. That is a frightening thought. Rather than looking at this as some thing you are forced to do, perhaps it should be looked at as what I can do to protect those more vulnerable. Vaccines are an important step towards immunity but equally important are a healthy and active lifestyle and a positive, non-fearful, proactive mindset. That is important in fighting any disease. Echoing an old phrase "That what you do to the least of my brothers, you do to me". I hope I am not offending anyone, the "joy of kindness" is my New Year's mantra.

Bernunzio Uptown Music has survived yet another year due to the fact of having a strong dedicated staff of young and forward thinking people who have taken upon themselves to make sure that things are done right and the customers get the proper service. They all have a passion and love for the instruments and what they do. I have complete confidence in them leading us in the future.
Best wishes,
John Bernunzio
I love this little nativity scene down the street from us. Especially the lamb with a little bird on its head. The mask in the foreground adds a little timeline to the picture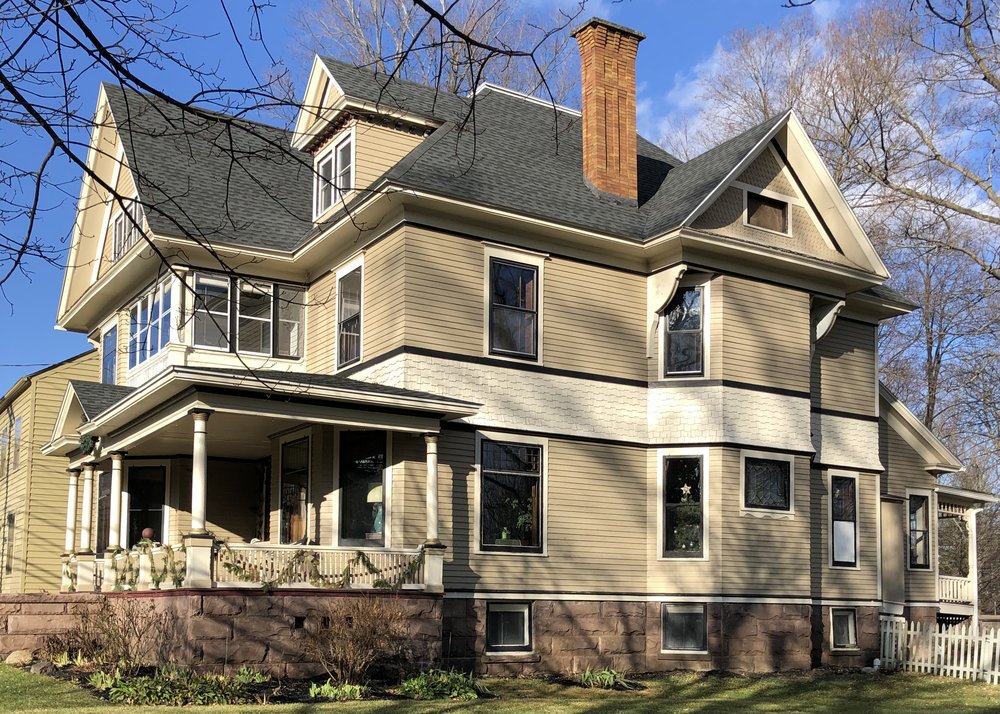 New Year's Eve was warm and sunny and we took a long walk with the dogs.

Chicken soup….good for the soul and for COVID.