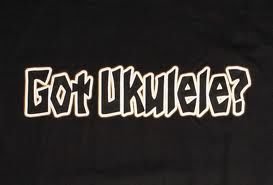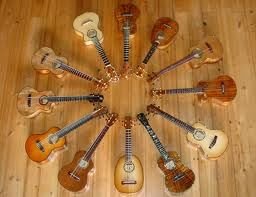 Jan. 3, 2013
7 p.m. - 8:30 p.m.
The Rochester Ukulele Support Group (RUSG) meets on the first Thursday of every month. We learn tunes, new techniques and share info about the world of ukulele. Bring your ukulele or borrow one for the evening! Join in the fun and experience the joy of the ukulele!! ALL SKILL LEVELS WELCOME.
Happy New Year to all!! Dig in the closet and find those flip flops, surf board, your favorite Hawaiian shirt, your grass skirt.....It's January RUSG and we are ready to reminisce about the islands. 
We finally got winter weather just in time for the holidays. Now we can really enjoy an evening of Island Songs. There are some PDF files to print and also a list of songs that can be found in the Daily Ukulele, Volume 1. If you would like to contribute a song, please bring it along and make 20 copies for us to share. Thanks to all who participated in the holiday sing-a-long at the Legacy senior residence. It was a most enjoyable evening. Thanks to Barb, Michael and Randy for putting it all together.
 images/newsletter/RUSG_Island_Songs_Jan2012.pdf
images/newsletter/Little_Grass_Shack.pdf
Share this Event on Facebook.