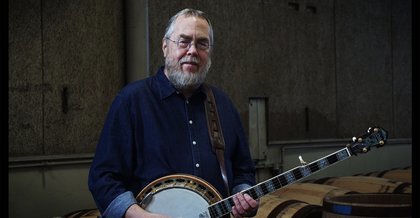 Oct. 30, 2022
11 a.m. - 2 p.m.
A Banjo Workshop w/ Tony Trischka
Sunday, October 30th, 11am-2pm, $65
Call 5854736140 to sign up or email COUNTER@BERNUNZIO.COM
The Tony Trischka banjo workshop is geared to all levels, beginning to advanced, though it's recommended that attendees be able to play at least a few tunes and know a few basic rolls.
There will be a particular focus on a variety of bluegrass approaches, most particularly on Scruggs Style. Time permitting, melodic and single-string styles will also be covered. Among the topics discussed will be developing one's own solos by "playing the syllables", timing, back-up, playing up the neck, the Sally Goodin position.
Improvisation will also be covered, and, if time allows, a short history of the banjo.
Though Tony has a well thought out program prepared, he also welcomes questions and requests for topics to be covered.
Tablature will be provided and attendees are invited to bring with them audio or video recording devices.
Share this Event on Facebook.