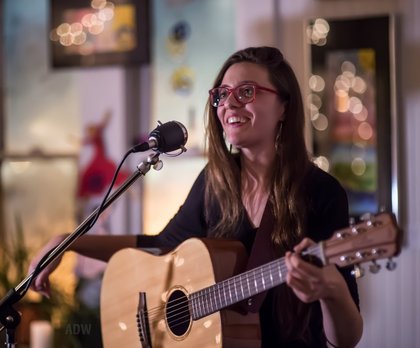 Sept. 21, 2017
7 p.m. - 8 p.m.
Singer/songwriter Susanna Rose has been called Rochester's "Siren of Loneliness." (Jeff Spevak, DEMOCRAT AND CHRONICLE) She sings "dreamy and haunting melodies...a natural storyteller." (Andrew Higgins, AMERICANA UK) Susanna's first album, SNOWBOUND, received radio airplay in the U.S. and abroad. In 2016, her Tiny Desk Contest video entry was a regional pick by WRUR. She has toured throughout the Northeast.
www.susannarose.com / $10
Purchase tickets through KeyBank Rochester Fringe Festival:
Online: rochesterfringe.com (no extra booking fees)
Phone: (585) 957-9837 (fees apply)
Box Office: One Fringe Place (corner of Main & Gibbs Streets)
In Person: Venue door one hour before start of show

Share this Event on Facebook.