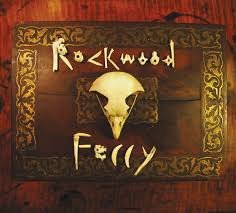 Feb. 7, 2014
7 p.m. - 9 p.m.
Rockwood Ferry speaks with a haunting language of their own yet understood by all, descended from roots, jazz, and progressive folk to communicate the depths and heights of human emotion with tenderness and ferocity. Chopak's lyrics are a fluid collage of waking dreams painted in the colors of his East Tennessee upbringing and beyond.  The result: passionate and beautiful music let loose with blazing energy. 
Music from the ground, for the heart - Rockwood Ferry features the original music of songwriter Tenzin Chopak (vocals, acoustic guitar, piano) expressed through an ensemble of some of the finest musicians from Ithaca, New York including gypsy jazz violin virtuoso Eric Aceto, fretless bassist and multi instrumentalist Rich DePaolo. Suggested Donation $10. 
Share this Event on Facebook.