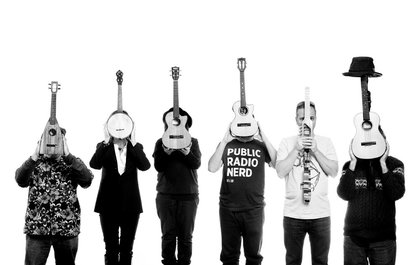 Feb. 16, 2018
8 p.m. - 10 p.m.
START YOUR WEEKEND WITH A "LITTLE" FUN - Rochester Ukulele Orchestra at the Little Theater Cafe
The Rochester Ukulele Orchestra (RUO) plays everything from folk and classical to pop and rock music. They play throughout the Rochester area at music festivals, farmers markets, luaus, senior centers, schools, and wherever else people will gather to enjoy good music and have fun. The RUO has been heard at the Xerox Rochester International Jazz Festival, the First Niagara Rochester Fringe Festival, Greentopia, the 19th Amendment Festival, the Brighton Market, Boulder Coffee, and at their home base of Bernunzio's Uptown Music.
Band members: Randy Pollok, Michael Brisson, Valerie Weyand, Stephen Jacobs, Darryl Hurd, Mia Young, Suzanne Keppler, Mike Axelrod
https://www.facebook.com/The-Rochester-Ukulele-Orchestra-155458817830358/
Please note: This event takes place at the Little Theater Cafe
Share this Event on Facebook.