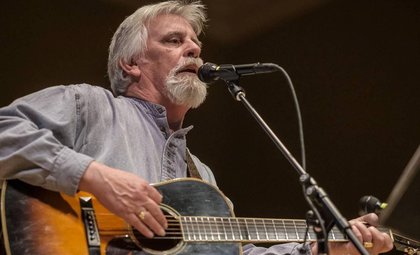 Dec. 11, 2019
7 p.m. - 10 p.m.
Rochester Folkus – Rochester's premier folk, blues, and bluegrass listening venue will continue its third season with a concert by Jed Curran on Wednesday, December 11, 2019. The concert will be held at the Downstairs Cabaret Theatre, 20 Windsor Street, Rochester, NY. All concerts begin at 7 pm and occur on the 2nd and 4th Wednesdays of every month (with occasional exceptions). Reservations are accepted (but not required) and can be made by calling 585-325-4370. For more information go to https://www.facebook.com/Roche... or www.DownstairsCabaret.com. Admission is $10.
Jed Curran is one of the area's finest folksingers, songwriters, and guitarists. As he says, "I write to heal myself, fuel my personal growth, and connect with my fellow man. I love to find song and poetry concealed in the mundane everyday experiences."
Join the "Rocpickers"! Following the feature set there will be an opportunity for local performers to offer a song if they wish. Just sign up before or during the feature.

Share this Event on Facebook.