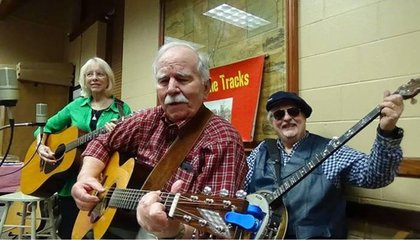 Feb. 26, 2020
7 p.m. - 9 p.m.
Rochester's premier folk, blues, and bluegrass listening venue will continue it's third season with a concert by Cathy McGrath, Jim Clare, and Allen Hopkins on February 26, 2020 at the Downstairs Cabaret Theatre, 20 Windsor Street, Rochester. All concerts begin at 7pm and occur on the 2nd and 4th Wednesdays of every month (with occasional exceptions). Reservations are accepted (but not required) and can be made by calling 585-325-4370. For more information go to https://www.facebook.com/Roche... or www.downstairscabaret.com. Admission is $0.
Cathy McGrath, Jim Clare, and Allen Hopkins from our sister concert series in Clifton Springs are coming to Rochester! Any kind of folk music is possible including traditional, country, Irish, and contemporary songs. Come sign along, laugh, and enjoy three of the area's finest folk performers.
Share this Event on Facebook.