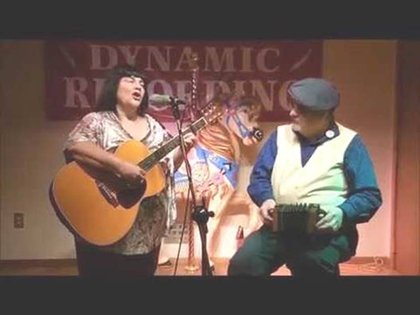 Oct. 23, 2019
7 p.m. - 11 p.m.
Rochester Folkus – Rochester's premier folk, blues, and bluegrass listening venue will present its next concert of the 2019 season with a performance by Bonnie Abrams and Allen Hopkins on Wednesday, October 23, 2019. The concert will be held at the Downstairs Cabaret Theatre, 20 Windsor Street, Rochester, NY. All concerts begin at 7 pm and occur on the 2nd and 4th Wednesdays of every month (with occasional exceptions). Reservations are accepted (but not required) and can be made by calling 585-325-4370. For more information go to https://www.facebook.com/Roche... or www.DownstairsCabaret.com. Admission is $10.
Born in the Bronx, child of Holocaust survivors, Bonnie Abrams played Greenwich Village clubs as a teenager. Through careers as an environmental scientist, winemaker, and now a Holocaust educator, Bonnie kept writing and singing her songs, incorporating her family history and Jewish tradition, chronicling her life and the world's events. Bonnie has recorded extensively –– her CD A Sudenyu of Yiddish Song is featured at the National Holocaust Museum in DC –– and performed throughout the region, with her guitar and the world's biggest alto voice. Twenty-eight years ago, she partnered with Allen Hopkins, who helps with vocal harmonies and an arsenal of instruments, from banjo to concertina. Bonnie's shows always feature her humorous takes on middle age and family life, her strong social conscience, and the flavor of her Jewish background.
Share this Event on Facebook.