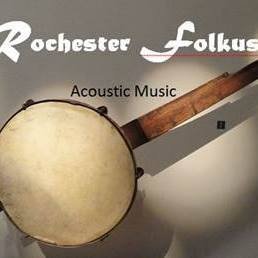 Dec. 12, 2018
7 p.m. - 10 p.m.
The sixth of this seasons concerts in Rochester's premier folk, blues, and bluegrass listening venue will feature a benefit concert by Bill Destler and Rebecca Johnson, Bob White, Dave Ianni, Allen Hopkins, Laurence Sugarman, Dana and Ruth Fine, and Val Fowler on December 12 at the Downstairs Cabaret Theatre, 20 Windsor Street. ALL proceeds will go to the Downstairs Cabaret Theatre in gratitude for their support of Rochester Folkus over the past year.
Reservations (not required) can be made by calling 585-325-4370. For more information, go to https://www.facebook.com/Roche... or www.downstairscabaret.com. Admission is $10.
Share this Event on Facebook.