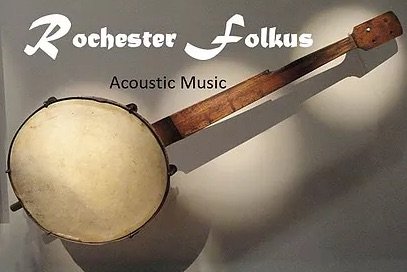 Sept. 25, 2019
7 p.m. - 10 p.m.
Rochester Folkus – Rochester's premier folk, blues, and bluegrass listening venue, will present its next concert of the 2019 season with a performance by Andy Cohen on Wednesday, September 25, 2019. The concert will be held at the Downstairs Cabaret Theatre, 20 Windsor Street, Rochester, NY. All concerts begin at 7 pm and occur on the 2nd and 4th Wednesdays of every month (with occasional exceptions). Reservations are accepted (but not required) and can be made by calling 585-325-4370. For more information go to https://www.facebook.com/RochesterFolkus or www.DownstairsCabaret.com. Admission is $10.
Andy Cohen is one of the foremost country blues artists currently playing. He grew up in a house with a piano and a lot of Dixieland Jazz records, amplified after a while by a cornet that his dad got him. At about fifteen, he got bitten by the Folk Music bug, and he soon got to hear records by Big Bill Broonzy and the Jim Kweskin Jug Band, both of which reminded him of the music he grew up with. At sixteen, he saw Reverend Gary Davis and his course was set. He knew he had it in him to follow, study, perform, and promote the music of the southeast quadrant, America's great musical fountainhead. Although he's done other things - a certain amount of writing and physical labor from dishwashing and railroading to archeology - playing the old tunes is what he does best.

New Feature! Following the feature set there will be an opportunity for local performers to offer a song if they wish. Just sign up before or during the feature.
Share this Event on Facebook.