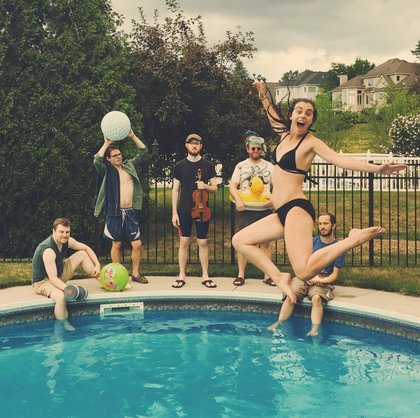 Sept. 15, 2017
9 p.m. - 10 p.m.
Labeled "croon-rock," the music of Passive Aggressives Anonymous evokes nostalgia for early vocal jazz while reinterpreting the genre with hilarious dry wit. Singer John Valenti discusses the travails of being a ninja with a broken heart as well as the anxiety of having to make love in outer space. Deftly-orchestrated percussion, strings, and piano underlie the crooning Valenti to create a performance that's both dramatic and oddly funny.
www.facebook.com/PAAband / $10
Purchase tickets through KeyBank Rochester Fringe Festival:
Online: rochesterfringe.com (no extra booking fees)
Phone: (585) 957-9837 (fees apply)
Box Office: One Fringe Place (corner of Main & Gibbs Streets)
In Person: Venue door one hour before start of show
Share this Event on Facebook.