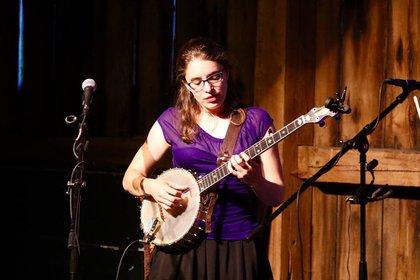 April 7, 2018
2 p.m. - 3 p.m.
Michelle Younger's Beginner Clawhammer Banjo Workshop: Saturday, April 7 2PM-3PM $15
We welcome our own Michelle Younger for a workshop in the basics of clawhammer banjo styles. In this workshop, Michelle will teach the basic techniques, and theory behind "frailing" or "clawhammer" banjo playing, and will go-over a few tunes as well.
Reservations are $15, and are strongly encouraged. Call (585) 473-6140, stop by the store at 122 East Avenue, or email info@bernunzio.com to claim your spot today.
PARTICIPANTS OF MICHELLE'S BANJO WORKSHOP MAY RECEIVE AN ADDITIONAL 10% DISCOUNT ON ALL STRINGS OR ACCESSORIES ON THE DAY OF THE WORKSHOP.
Share this Event on Facebook.