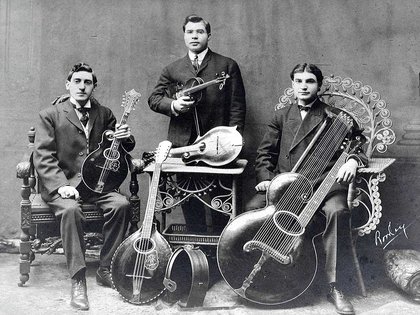 Nov. 19, 2015
6:30 p.m. - 8 p.m.
This is a low-pressure fun time, reading sheet music from the 1800's and early 1900's, mostly light classical, vaudeville, and "circus music," but basically mandolin duets. 
 Bring a music stand, a mandolin, and a pick.  The music will be set at a comfortable pace and everyone is welcome.  Guitar (prefer nylon string, but not too strict), bass, and of course, mandolas, mandocellos, and mandolins are all welcome. 
 Mark Weeg (Mel Bay publications author) has run mandolin orchestras before, and will lead the group.  Everyone is sure to enjoy this little part of American history, the mandolin orchestra.
Share this Event on Facebook.