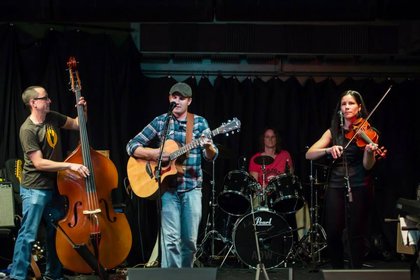 April 16, 2016
8 p.m. - 10 p.m.
THE LONELY ONES
Saturday, April 16th, 8PM.....$10 General & $7 Student/GL
The Lonely Ones perform as part of the "New Voices" concert series at Bernunzio Uptown Music in Rochester's East End. This new collaboration between Golden Link and Bernunzio features winners of Golden Link's 2015 New Voices Emerging Artists Showcase. Formed as a duo in Rochester in 2010 and now expanded to a four-piece band, The Lonely Ones (John Muoio, Samantha Thomas, Kim Glover, Levi Gangi) play original folk that combines compelling songwriting and tight harmonies. They have a sound resonant of the American countryside, wide open and rich with storytelling. For more information on The Lonely Ones, visit www.thelonelyones.com.
Share this Event on Facebook.