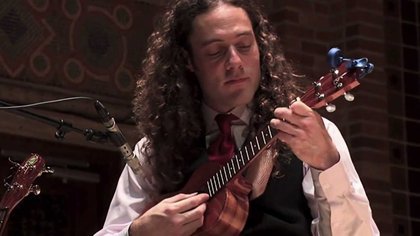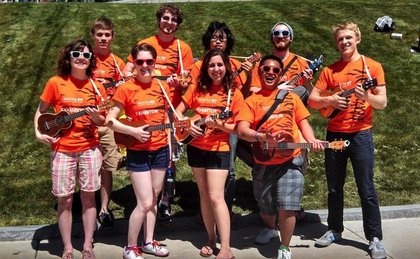 April 5, 2014
8 p.m. - 9:30 p.m.
A Little Ukulele Concert Featuring Stu Fuchs
RIT Ukulele Club will open the show!!  Hosted By: The RIT Ukulele Club
Stuart Fuchs travels the world with his collection of instruments and loves to spread joy through music, with spontaneous (and scheduled) acts of musical kindness. He is a performing artist, multi-instrumentalist, music educator & workshop facilitator. He plays everything he can get his hands on, but specializes in Ukulele, Gypsy Jazz & Classical Guitar, Didjeridoo, and Percussion.
The RIT Ukulele Club was founded November '12 by several ukulele enthusiasts who have worked diligently to play, compose, and teach ukulele music to musicians of all skill levels. During the year, we can be found playing around campus, rehearsing for a performance, or partaking in other social activities together.
Location:  Rochester Institute of Technology - Golisano Auditorium (Room #1400) in the Golisano College of Computing & Information Sciences
Price:
RIT Students - FREE
General Public - $10
Additional Notes: 
Sponsored by RIT Student Government
Share this Event on Facebook.