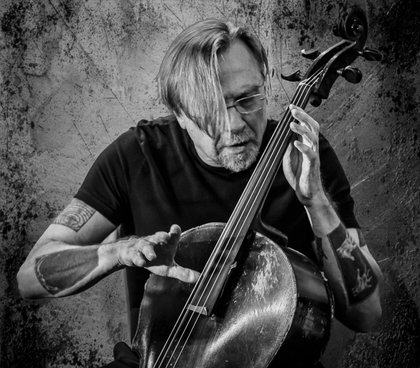 Sept. 23, 2017
7:30 p.m. - 8:30 p.m.
"Musical themes usually deal in some way with transcendence…that only asks that you let it transport you, which it does – with strange, old-rooted, sepia-toned, sometimes bewildering majesty." –Nathan Turk, SYRACUSE NEW TIMES. "It's powerful and moving…dark and oppressively beautiful, with Crandall showing substantial instrumental prowess." –Leicester Bangs. "Leo Crandall the Revelator: a fine aching blues voice with an ear for unusual, arrhythmic arrangements." –Jeff Spevak, DEMOCRAT AND CHRONICLE.
www.leocrandall.com / $10
Purchase tickets through KeyBank Rochester Fringe Festival:
Online: rochesterfringe.com (no extra booking fees)
Phone: (585) 957-9837 (fees apply)
Box Office: One Fringe Place (corner of Main & Gibbs Streets)
In Person: Venue door one hour before start of show
Share this Event on Facebook.