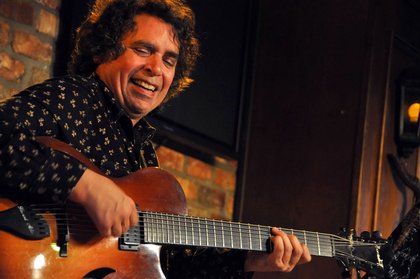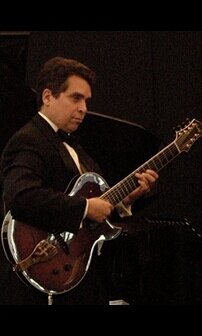 Sept. 29, 2014
8 p.m. - 10 p.m.
THE JAZZ GREAT HOWARD ALDEN IN CONCERT 
In Concert for a one time show at Bernunzio Uptown Music. Seating is limited and on a first come first serve basis. "He may be the best of his generation," writes Owen Cordle in JazzTimes. George Kanzler of the Newark Star Ledger proclaims that he is "the most impressive and creative member of a new generation of jazz guitarists." And Chip Deffaa of the New York Post observes that he is "...one of the very finest young guitarists working today." Upon moving to New York City in 1982, Alden's skills, both as soloist and accompanist, were quickly recognized and sought-out for appearances and recordings with such artists as Joe Bushkin, Ruby Braff, Joe Williams, Warren Vache and Woody Herman. He has continued to win accolades from critics and musicians alike, adding Benny Carter, Flip Phillips, Mel Powell, Bud Freeman, Kenny Davern, Clark Terry, Dizzy Gillespie and George Van Eps, as well as notable contemporaries such as Scott Hamilton and Ken Peplowski to his list of impressive credits.
TICKETS ARE $10, $7 FOR EASTMAN STUDENTS/ROCHESTER GUITAR CLUB MEMBERS
 TICKETS AVAILABLE BY PHONE (585) 473-6140,  OR IN STORE. 
DOORS: 7:30PM,  TUNES: 8PM
Share this Event on Facebook.