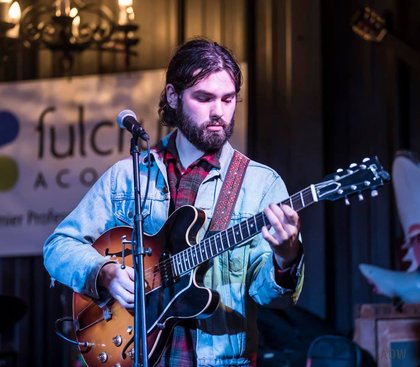 Nov. 11, 2017
noon - 1:30 p.m.
HOT LICKS, TIPS & TRICKS
a guitar workshop with ALEX PATRICK
Saturday, November 11th, 12PM, $15

Alex Patrick is multi-instrumentalist and graduate of the Eastman School of Music. Join him November 11th at Bernunzio's Uptown music for a workshop in classic styles guitar picking. This workshop will include often overlooked fundamentals such as practice, tuning, sound and ear training tips as well ways to incorporated tradition licks and tricks from Jazz, Country, Bluegrass and Finger Picking styles into modern guitar playing. This workshop is recommended for intermediate to advanced pickers.
Share this Event on Facebook.